Kids' Fire Tablets on Sale Now - Big Savings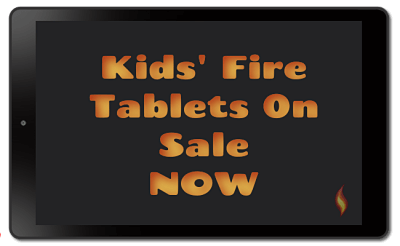 If you have a summer trip planned and you're looking for a great way to keep your kids happy on the go, I have good news for you!
All kids' tablets - including this year's new releases - are currently on sale and there are some great deals to be had!
Not all kids' tablets were included in the recent Prime Day deals, so if you were disappointed not to be able to get one then, now is your chance to grab a bargain.
Here's the breakdown of the deals available right now:
(Prices on Amazon are subject to change at any time and without notice. Please confirm all prices before purchasing products. LoveMyFire.com is not responsible for any price changes or purchases you make. Please see Terms of Use.)
All kids' Fire tablets come with a valuable 2-year guarantee - so if it breaks, just return it and it will be replaced for free!
These deals are available NOW and may only run while supplies last.
I ♥ My Fire!
~ Christine