About Olga: Love My Fire Co-Author

FTC Disclosure: If you make a purchase via a link on this site, I may receive a small commission. There will be no added cost to you. Thank you!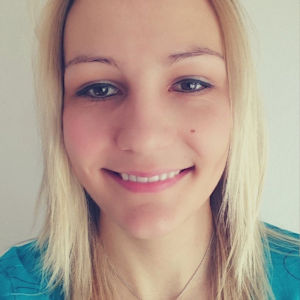 Update: As of December 2017 Olga was no longer a co-writer on this site. Her articles were fabulous and she did a great job. Not adding more of Olga's articles was a choice I made based on this site's finances, and for no other reason. You can see a list of her articles at the bottom of this page.
--------
A big welcome to my friend, Olga! I'm super excited to have Olga join me here on Love My Fire as a Co-Writer!
Let me introduce her. :)

Our History

Olga and I have known each other for about four years now. We started out as what I like to call, "website buddies". Over the years our friendship has grown and we've become very close, even though she lives all the way in Poland and I'm in the USA. Yeah for easy modern international communication!

Like me, Olga is a website business owner. We met through an awesome service called SBI (previously known as Site Build It! recently renamed to Solo Build It!). SBI helps solo entrepreneurs, "solopreneurs", create a profitable online business, and one of the benefits for me was becoming friends with Olga.

As well as being my web buddy, Olga is a techie too! She's super passionate about the Kindle Fire, Android devices, mobile apps, and more! She has so much to share with us and will be writing new articles for all of you, right here on Love My Fire. Isn't this fabulous?!
We've been a support to each other over the years; I'm not sure why this idea didn't come to mind before, but now is the perfect time to bring Olga on board. 

I'm thrilled to have my friend's passion and "fire" to help breath some fresh life into Love My Fire!

Now, I'm pleased to let you hear from Olga herself. Be sure to welcome her by leaving a comment below.

I ♥ My Fire Friend!



Olga, New Co-Author of Articles on Love My Fire
My name is Olga and I am extremely happy to be a co-author here on Love My Fire. Let me tell you a bit more about who I am and what I am doing here. :)

Technology Geek

I have been a technology geek for more than 10 years now. Mobile phones, tablets and all sorts of gadgets have always been my passion.

I cannot even count how many different mobile phones and tablets I have had in my life. Whenever something new and cool appeared on the market I had to be the first to have it... and I always did.

Android Fan

Almost since its beginning, I have been a great fan of Android, the OS (operating system) created by Google itself. I am an owner of multiple devices running Android (mobile phones, tablets and Android Wear watches).

Kindle Fire tablets, running a slightly modified version of Android known as Fire OS, are my favorite mobile devices.

Besides being an active Android user who loves to use Android on a daily basis to make life easier and more fun, I am also a beginner Android developer who is learning to code in my free time.

Blogger & Sports Addict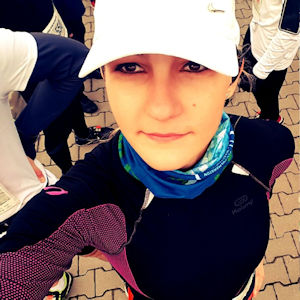 I am not new to blogging and writing content. Not only am I now the (happy) co-author of articles & tutorials here on Love My Fire but I am also an owner of four websites (I will let you know a bit more about them in a moment).

At this point I need to mention that besides technology my greatest passion is sports. I love both running and crossfit (this is a relatively new but very popular sports discipline). Working out daily is just as big in my life as using my phone every day. Giving up either of these is hard to imagine.

I have been running for almost 10 years (and doing crossfit for almost two years) and so far I have run about 20 thousand kilometers (12,500 miles). I have successfully completed four marathons and am now preparing for the next one.

I kind of "specialize" in running half-marathons and my PB (personal best) at this distance is now below 1 hour and 36 minutes (those who run will understand how hard it is to go below 1:40:00). Of course, I am doing my best to further improve my running records and become quicker and quicker. In the last two years I managed to win 22 cups.

Here is the photo of my cups which are now an integral part of my room.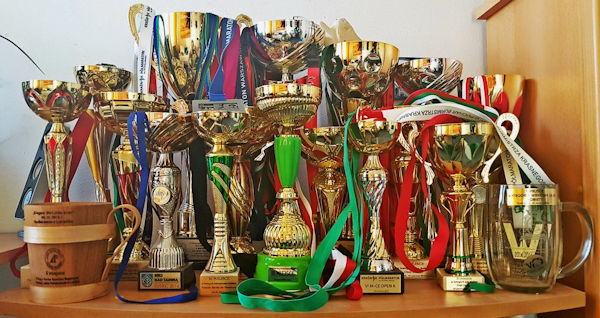 Olga's Websites

I can say that sports and blogging are my two biggest passions. For anyone interested in my websites, they are:

InLoveWithAndroid.com is my oldest and biggest website all about Android, with lots of different tips & tricks, reviews and tutorials. I am now in the process of completely rebuilding and updating the website so you can get ready to discover a lot of new and cool stuff there soon.
SpinYourFire.com is a website I created under Rachel's blessing as soon as the Amazon Fire Phone came out. The website turned out to be quite successful and still has a steady stream of visitors even though the Fire Phone project was abandoned by Amazon. 
SportsJunkie.pl is a blog about my addiction to running and sports in general. This blog is in Polish which is my mother language. If any of you knows Polish, I invite you to read the blog. This is the blog of a real sports junkie.
TechGirl.pl is another blog in Polish but this one is all about technology. You will find articles about Android, mobile devices, gadgets and practically anything related to technology.

SEO Expert

In my everyday life I work in the IT industry as a SEO (Search Engine Optimization) manager helping big companies and corporations rank their websites in Google.

My websites and blogs are 100% white hat SEO, which means they don't use techniques to try and "trick" the search engines (that's called black hat SEO). Thus, my sites have never suffered from any search engine traffic drops.

I believe in the rule that content is KING and that's why I am here: to create wonderful new articles for Love My Fire visitors.

I will do my best to provide cool and interesting articles.
I ♥ My Fire!
-Olga



Isn't my friend, awesome?! And did you SEE all of her running trophies?!! Yep, she rocks! Thank you, Olga, for joining Love My Fire, we're super lucky to have you on board! (Remember to welcome her in the comments below!)

Olga's Articles
Here is the list of Olga's articles that have been published on Love My Fire: