Amazon's Kindle Fire

FTC Disclosure: If you make a purchase via a link on this site, I may receive a small commission. There will be no added cost to you. Thank you!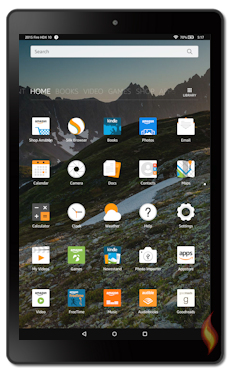 I LOVE Amazon's Kindle Fire! I also love writing about these fabulous tablets and sharing with you all the fun things you can do with them.
(That's why I created this website, if you couldn't tell.)
So check out all these articles and resources to help familiarize yourself with the Kindle Fire.


Kindle Fire Tablets

First, if you don't already know, learn what a Kindle Fire is! Got it? Good! Next...

With SO many different tablets it can be VERY confusing to know which is which!
Here's a list of all of Amazon's Kindle Fire tablets with their storage size and the year each tablet was released:
(Year links are pages on this site about those tablets; tablet links are Amazon's product pages.)

2023 Tablet (13th Generation) and 2023 Fire HD 10 Tablets (13th Generation)
2022 Fire 7 Tablets and 2022 Fire HD 8 Tablets (12th Generation)
2021 Tablets (11th Generation)
2020 Tablets (10th Generation)
2019 Tablets (9th Generation)(32/64 GB)
2018 Tablet (8th Generation)
2017 Tablets (7th Generation)

2016 Tablet (6th Generation)

Kindle Fire HD 8" (16♥/32GB)
2015 Tablets (5th Generation)

Kindle Fire HD 6" (8/16GB)

Kindle Fire 7" (8/16GB)
Kindle Fire HD 8" (8/16GB)
Kindle Fire HD 10" (16/32♥/64GB)
Kids Edition (8GB HD 7")
2014 Tablets (4th Generation)

Kindle Fire HD 6" (8/16GB)
Kindle Fire HD 7" (8/16GB)
Kindle Fire HDX 8.9" (16/32/64GB; 4G option)
Kids Edition (8GB HD 6" or 7")
2013 Tablets (3rd Generation)

Kindle Fire HD 7" (8/16GB)
Kindle Fire HDX 7" (16♥/32/64GB; 4G option)
Kindle Fire HDX 8.9" (16/32/64GB; 4G♥ option)
2012 Tablets (2nd Generation)

2011 Tablet (1st Generation)

Each page on my site about these tablets (the linked years above) give details about these fabulous tablets- including their unbeatable prices at time of release!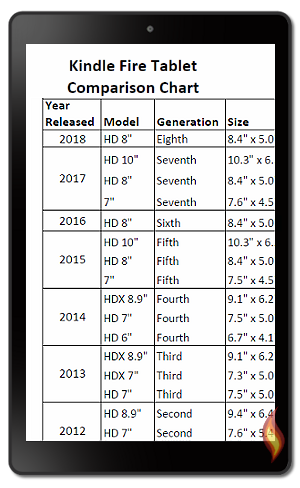 Also check out my UPDATED
Kindle Fire Comparison Chart
for a list of the technical specs for all of Amazon's tablets!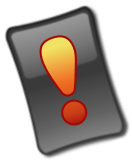 Many of the tablets listed above are no longer for sale as new Kindle Fires on Amazon. However, you might be able to buy used or refurbished ones at a discounted price, if so inclined.

UPDATE: Amazon has a new labeling system for each generation of their Kindle Fires. I've updated the above to reflect this. All tablets in 2011 are first generation, 2012 releases are 2nd generation, 2013 are third generation, 2014 are fourth generation, 2015 are fifth generation, 2016 are sixth generation, etc.


The ones marked with a little heart ♥ are the Kindle Fire tablets I personally own, crazy huh? However, my toddler uses my first generation, my husband uses the HD 10", and I use a mix of the rest, but I do use all of them for testing and trying things out... so I can help all of you and keep these pages as updated as possible.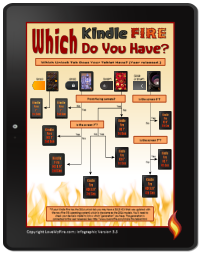 If you have a Kindle Fire but aren't sure which one you have then you're in luck! I have an article just for you: Which Kindle Fire Do I Have?
This page comes with an amazing infographic (flowchart) to help you easily figure out which tablet you have. ('Cause I'm the best!)
Be sure to check it out to learn which device you're holding now! Knowing your exact tablet will help you with getting the most out of it as well as this site. :)

 I love these tablets! (Yes, all of them!)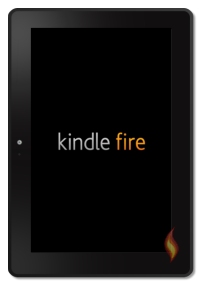 How to Use Your Kindle Fire

With so many people getting Kindle Fires I decided it was time to put together a basic article to show you how to use your Kindle Fire!
Although it's basic, this page is full of tidbits of knowledge.
I go over turning your tablet on and off, rebooting, sleep mode, charging, battery power, and much more!
If you, or someone you know, is new to the Kindle Fire then this is the page for you (or your friend)!

Kindle Fire Features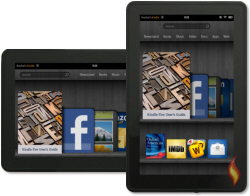 If you're new to the Kindle Fire you'll probably want to check out some of its features, such as technical specs, durability, pricing, and more:

Also, be sure to read my article about the Kindle Fire Screen which will show you why it's important to protect this electronic device, then you can browse through the best accessories for keeping your tablet safe.
Did I mention how much I love this portable device?

Everything the Kindle Fire Can Do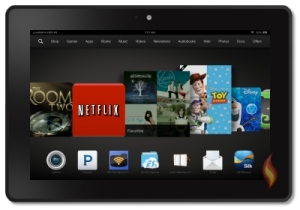 There is SO much you can don a Kindle Fire! Learn more for the tablet you own/want:


In these articles I've listed a TON of the basics, including (but not limited to): apps, books, games, music, videos, and MORE.
There are also a bunch of pictures to visually show you some of the awesome things you can do with this amazing tablet.
And of course there are details for some of the really cool extra features, such as the Cloud Player, Send to Kindle, and Whispersync.
You're bound to learn something new!

Kindle Fire Keyboard Resources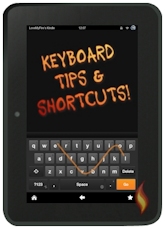 I have several excellent keyboard resources for your Kindle Fire.
First, there's the basic on-screen keyboard, which shows you all the options, settings, and how to use it.
Next, there's my page full of keyboard tips including how to use the swipe feature and shortcuts. These will help increase your speed.

Then there's my review of an external bluetooth keyboard, for those who'd like to really pump up their typing speed. I even show you how to connect bluetooth devices - such as a bluetooth mouse - to your Kindle Fire.
All of these resources will help you with your Kindle Fire keyboard!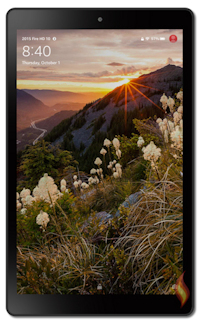 Kindle Fire Wallpaper Backgrounds

One snazzy feature of the Kindle Fire are its wallpaper backgrounds! Almost every year Amazon adds new images to their new tablets. Which backgrounds you have will depend on which Kindle Fire you have:

If you have a newer Kindle Fire and can't see the backgrounds you can unsubscribe to the special offers to see the wallpaper images.
Protect Your Kindle Fire!


One more thing before you go... you'll probably want to check out the different ways you can protect your Kindle Fire. There are a number of accessories you can get to help keep your investment safe, such as screen protectors, covers and cases, warranties and more.
You'll also want to check out digital ways to protect your device, such as using passwords and parental controls.

If you will be letting children play on your tablet, see my FAQ on ways to keep your Kindle Fire safe for/from children.


Yes, I love Amazon's Kindle Fire!
-Christine


P.S. After you've read through these articles head on over to my tips & tricks page for lots of fun tutorials.