About Love My Fire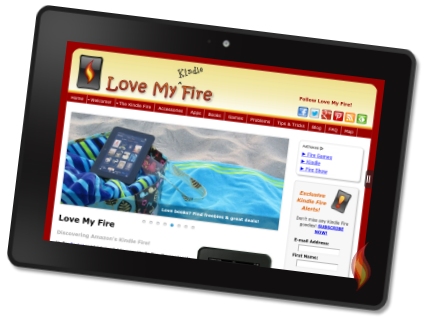 Hi! I'm Christine, the owner of Love My Fire which is both an instructional website and a community fan site.
This site is for both current Kindle Fire owners and those who are interested in buying the new Amazon tablet, or who just want to know more.
FTC Disclosure: If you make a purchase via a link on this site, I may receive a small commission. There will be no added cost to you. Thank you!

I'll be your guide and together we will share many fun things about the Kindle Fire, such as:

Can't find what you're looking for? See my Frequently Asked Questions, Site Map, or Contact Me!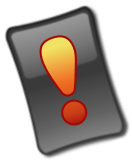 Important Note!

Throughout this site you'll find "Important Notes" (that look like this) with pertinent information to be aware of.

Be sure to read these as they hold valuable information for using your tablet and all its handy-dandy features.

Other Notes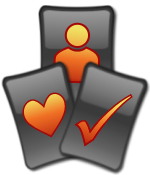 You'll also see some other fun notes on this site:
Share It! Notes where you can share with us your thoughts, ideas, experiences, etc.
Check It! Notes which will come with little details to remember.
Love Notes! where I share juicy tidbits from my personal Kindle Fire experience.
Other Notes! That I haven't yet named or added, but probably will. So enjoy those when you come across them. :)
Aren't these graphics cute?

Follow This Kindle Fire Site!



Be sure to follow this website by signing up
for any or all of the following:



Got a Question?

What is RSS? See this page to learn about this really cool feature to help you easily, and quickly keep tabs on your favorite websites and blogs without visiting each one to see if there's something new.
This is a huge time-saver for me and is well worth the initial amount of time it takes to setup, plus it's free!


Have more questions about your Kindle Fire?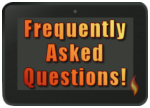 Be sure to see my list of Frequently Asked Questions as you're likely to find an answer here!  If not, you'll definitely learn something new.
More questions (and their answers) are continually being added too.
Can't find the answer to your question? Just post your question (or comment) at the bottom of the related page! 


Please post your questions on a related page, this will help keep things organized around here. For example: Let's say you have a question about books, post it on my books page, or if you have a specific question about listening to library audio books, ask it on that page. (See my Site Map for all the pages on this site.)
Not sure where to post your question? Just stick it on the FAQ page!

Who This Site Is NOT For


This site is not for Kindle Fire haters or trolls (people who post unrelated content or spam the site with useless words). If you haven't noticed, the name of this website is "LOVE My Fire" so any haters and trolls, especially flaming trolls, are free to create their own hate sites.

Please see the Terms and Service and Privacy Policy before using this site.


Product Promotion & Advertising


If you're looking for a way to spread the word about your Kindle Fire product, website, or service, please see my Product Promotion and Advertising page for details. Let's work together to share all the fun Kindle Fire gadgets, games, apps, and tools that are out there and being created every day!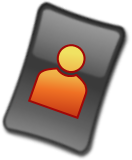 Best Tablet Ever? Please Share!

If you think Amazon's tablet is just as awesome as I do, then please join me in my passionate endeavor to make this the best Kindle Fire fan site ever!
Share your thoughts (and read those of others) by submitting:
More ways to share are continually being added so be sure to browse around and discover all this site has to offer!
You can also share individual pages of this site, just see the "Share this page" link at the bottom of most pages.
Love My Fire Testimonials

Kindle Fire Fan Testimonials
This is the place where you can rave about this Kindle Fire website and read the ravings from others (LOL)! I'd love to hear from you so please share your thoughts with me.

Here are just two of the fun testimonials this site has received:

"Thanks for figuring out and then sharing the different tips and tricks on your site. Five minutes after subscribing I was installing a couple of play apps on my Fire 2nd gen. and they run just fine. They're running better on my Fire than they did on my phone. Thanks again."  -Paul, Idaho

----------

"My son loves you. We thought his kindle fire was a goner - but your tips and tricks have saved it (and my sanity!)" -Stacy

---
Love My Fire Under New Management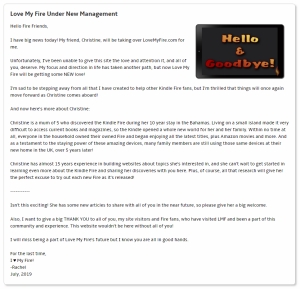 In July 2019 I stepped away from LoveMyFire.com as my direction in life took another path. My friend, Christine, has taken over the site for me and has great plans for its future!
Thank you to all who have supported me and Love My Fire over the years. It has been a true joy and pleasure to create this site and its resources- I wouldn't have done it without such a wonderful audience to share it all with. :)
I posted all about the new changes on my blog. Click the image or this link to see the original blog post.
Good luck to Christine!
I Still ♥ My Fire!
-Rachel
---

History of Love My Fire
As soon as I opened my Kindle Fire from Amazon I was in love (see My Story to read all the juicy details or share your own experience!).
Instantly, I became an obsessive (aka passionate) fan and have had loads of fun learning everything my Fire can do and I'm still discovering all sorts of gems and goodies!

Over the next few months I often found myself helping other Kindle Fire owners with a range of things, such as basic navigation and how to side-load third party apps.
I've helped both men and women, strangers and friends, and people of varying ages and degrees of technical ability, including those who were confident techi-users and those who had a new Kindle Fire fresh from the box. It's so much fun seeing and talking with others who enjoy their tablet as much as I do!

I also found that when I figured out something new I wanted to share it with others, especially with other Kindle Fire owners. After searching all over the net and being unable to find exactly what I was looking for (a fun fan site for both instruction and sharing) I considered creating my own.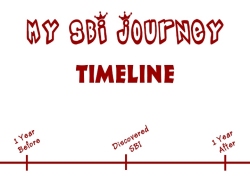 Then I discovered an AMAZING system called Site Build It! (SBI!) Which teaches you how to create a SUCCESSFUL website business just writing what you're passionate about. (See My SBI! Journey to read all about it and even watch a 1-minute video of why I Love SBI!)

Once the thought of creating my own Kindle Fire website entered my mind I couldn't let it go. I kept thinking of all the great things I'd love to share with other fans and what they could share with me. My excitement kept building and building, so I chose to act upon my passion and here we are!

Since I'm always going around saying, "I Love My Kindle Fire!" what better title could I use for this site then that? I've also heard tons of other people say the same thing- I'm not the only crazy fan. :)
The main purpose of this website is to help others so they have as much fun as I do and can say they love their Kindle Fire too!
If you'd like to know more about me (because I'm so interesting) I've typed up a page all about me as well as my personal Kindle Fire Story.
I ♥ My Fire!
-Rachel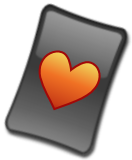 Kindle Fire Love!

I think it's hilarious that in this picture of me (the one above and others on the site) I'm wearing a yellow and orange shirt.
Honestly, I did not plan to match the color scheme of my site, it must have been an unconscious connection, crazy karma, or some other form of voodoo. LOL

---

Love My Fire Co-Author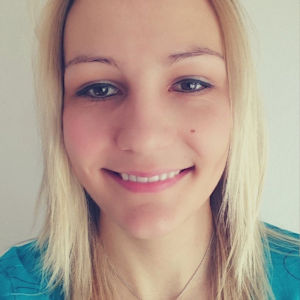 Update: As of December 2017 Olga was no longer a co-writer on this site. Olga's articles were fabulous and she did a great job. Not adding more of her articles was a choice I made based on this site's finances, and for no other reason.
----------
In April of 2017 I took on a co-writer and her name is Olga! Olga and I have been friends for several years and she's the perfect person to join Love My Fire.
Not only is Olga, totally awesome, she's passionate about technology, mobile devices, and is specifically knowledgeable about Amazon's Kindle Fire tablets!
Check out the page all about Olga to learn more about our history together, her skills, and to see a photo of all her running trophies- they're amazing!
Be sure to watch for all the fabulous Kindle Fire articles and related resources from her.

Welcome, Olga!
-Rachel


---

Love My Fire Assistant

Update: In March of 2017 Sherie and I parted ways. She did a fabulous job as my assistant and I appreciate all the time, effort, and support she gave over the years. Thanks, Sherie!

--------

In December of 2014 I hired my very first assistant! Her name is Sherie and she is amazing!

For three years Sherie worked in Amazon's Customer Service, specifically in their Kindle Fire department- how awesome is that?!

Sherie helps with replying to all your questions and comments: by email, in the comments at the bottom of this website, and on my social pages. With hundreds of questions each month, I really needed some expert help and Sherie was the perfect fit!

Thanks, Sherie!
-Rachel