My Review of SBI (Solo/Site Build It!): How I Built this Successful Website Business

FTC Disclosure: If you make a purchase via a link on this site, I may receive a small commission. There will be no added cost to you. Thank you!

This is the story of how I was able to turn my passion into a successful ebusiness.

I even share some of my success tips. ;)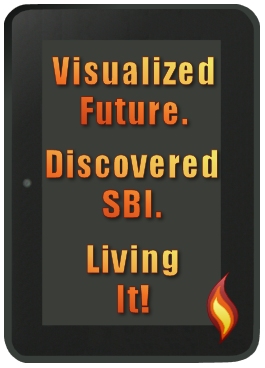 The Kindle Fire pictured above is the entry I submitted to the "My SBI! 6 Words, 1 Photo Contest".
Not only do these six words, "Visualized Future. Discovered SBI. Living It!", simply describe my successful journey, but my entry was the Grand Prize Winner! I was so surprised and ecstatic!
2017 Update: Site Build It has changed its name to Solo Build It to more fully clarify what this company is all about.

The Day I Discovered Site Build It! (SBI!)


In 2005 I was living on a small island in the Bahamas. I had a young family (4 children at that point) and with limited childcare available on the island, I needed to find a way to work from home.
At that time I was making a lot of baby food and thought about how wonderful it would be to share my knowledge and recipes with other moms. It got me to thinking that I should learn how to build a website.
During my search I stumbled across a website that talked about a company called Site Build It! (SBI!).
I couldn't quite grasp what they were trying to explain, so I directly went to SBI!'s Website to check it out for myself.
What I learned resulted in an explosion of emotions.


H.O.L.Y. C.O.W.!
Side note: No, THIS website has nothing to do with baby food - but my very first site did (you can see it here). Building THAT site gave me the skills I needed to develop this one!


As I read through their site the following questions ran through my head:

Could SBI! really teach me how to create a SUCCESSFUL (aka PROFITABLE) website?
Would they really show me everything I needed to know, provide all the tools, resources, forum, and support to help me succeed?

Could I really OWN my own business?

For less than $1 a day?
With an actual guarantee?!

It sounded too good to be true! Except... as I read through their entire website, I instinctively knew that this was what I had been searching for.
After seeing the successful websites of other people who had used their system I knew (with their help) I could be one of those too!


A few weeks later I took the plunge and signed up.
That was the beginning of my new career as the owner of my own business, which eventually led to my taking over Love My Fire in 2019.

Not only have I had a blast developing this fun, successful website that helps others, but it - and my previous site - are ALL MINE! No more taking orders from others. Now I create what I choose to create.

AND I LOVE IT!



It Starts With Passion

Because this website is all about Amazon's Kindle Fire people often ask me if I work for Amazon.
Nope!
Although, I am an affiliate of Amazon (which is fully disclosed on my Disclosure Page) I created this website because I am PASSIONATE about the Kindle Fire.
You can see my passion in the History of Love My Fire but it's mostly evident throughout all my articles on this site.
I love my Kindle Fire and love sharing all I learn and discover with others.
A huge part of the reason why my other personal website endeavors weren't successful was that I wasn't passionate about topics of the sites I ran.
It's really tricky to build a successful website without passion, so finding and writing about what you love is extremely important.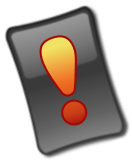 Important Note!

Site Build It! is not a "Get Rich Quick Scheme". Building an eBusiness takes lots of time and effort, just like any real business, but SBI! shows you HOW and gives you the TOOLS to do it.

SBI!'s mascot, Shelly, is a tortoise, who shows us that "Slow and Steady Wins the Race" just like the classic tale of the Tortoise and the Hare.


DISCLOSURE: My links to SBI are affiliate links. However, I don't care if you use them or not. If you'd rather visit these links without the affiliate code, just copy the link URL (right click or tap and hold and hit copy), paste in the address bar of your browser, and delete "CHRISTINE1.html1.html.html". Here's a link to Site Build It's home page without the affiliate code.

Site Build It Review: Are You Interested in Starting Your Own Website Business?

If you're like me and have that entrepreneurial bug and have something passionate you'd love to write about, but just don't know where to start (or how to actually be successful) then Site Build It! is the place to go!
SBI!'s home page is a great place to start, but here are some favorite pages on their site to better understand all they have to offer:

I love SBI! and am almost as passionate about this topic as I am about my own website. :) I love sharing with others my experience and all that I've learned and gained from SBI!
If you ever decide to join SBI, please contact me (or post in the comments below) and let me know.


If you don't know what you'd like to write about, SBI! can help you brainstorm your passions to find the right niche for you.
All you need is a niche topic you love that has high demand (lots of people searching for it) with low supply (not enough online content about it) and SBI! shows you how to figure all that out... it's super easy, no tech experience required.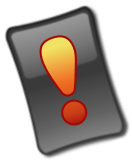 Important Note!

2017 Update: If you search for Solo Build It reviews online you might find a few negative reviews which were paid for by a company called Wealthy Affiliates. Unfortunately, these reviews are fake and unfounded.
Wealth Affiliates is trying to build itself up by breaking down their competition, however, Solo Build It! is the real deal! I've been using their services since I first found them in 2012 and am happily still with them. SBI's value is far greater to me than the money I use for all their amazing services.
My previous Co-Author, Olga, also uses SBI, it's actually where we met!

SBI! has TONS of proof and testimonials from us, their happy customers, while Wealthy Affiliates does not. So please be careful if you find negative reviews about SBI, they may be bought and paid for from this unscrupulous company.


So there you go! That's my story of how I came to create a successful website business about my passion for the Kindle Fire. I am so blessed! :)
I ♥ Solo Build It!
-Christine