Kindle Fire Books

Updated: June 13, 2023
FTC Disclosure: If you make a purchase via a link on this site, I may receive a small commission. There will be no added cost to you. Thank you!

Finding and reading Kindle Fire books is so much fun!
I'll help you learn how to share and borrow Kindle books, check out library ebooks and audiobooks, how to find free books, as well as other great Kindle deals and book tips!



The book pictured above is of The Vanishing Game, which was written by Kate Kae Myers - the mom of this site's original owner! It's a young adult novel published in both hardcover and eBook by the well-known publishing house, Bloomsbury Childrens.
Kindle Unlimited
Amazon has an awesome feature called Kindle Unlimited where you can access a huge selection of ebooksand  audiobooks for a low monthly fee!
There are tons of other bonuses and benefits of this service so be sure to read through my article for all the details.

How to Share Kindle Books

Have you ever wanted to loan or borrow Kindle ebooks with your friends and family? Just like you do with physical books? Well you can!
Although the book has to be eligible to be shared, I've personally found that many of my books can be loaned.
In this step-by-step tutorial I show you how to share Kindle books with others! I also give you some important information to be aware of so don't miss this great resource!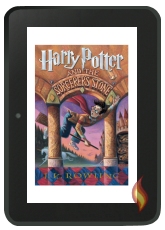 Read Library Books on Your Kindle Fire!
Did you know you can read FREE library books right on your Kindle Fire? That's right, you can!
It's actually really easy to do, too. You just need a local library or school that offers eBooks and an active library card and account.
Just follow this step-by-step tutorial to start reading Kindle Fire library books!
Update 2022: You can now easily borrow ebooks and audiobooks from one of the best libraries in the US - even if you live out of state! Click here to find out how.
(Book cover image from Harry Potter and the Sorcerer's Stone by J.K. Rowling, copyright Scholastic.)

Listen to Library Audio Books

If you're an audio book lover then this is the tutorial for you!
Learn how to listen to library audio books on your Kindle Fire.
First, you'll want to follow the tutorial listed above for regular library eBooks, since that will teach you some basics you need to know.
Once you've read through that article you'll be ready to find, download, and listen to FREE Kindle Fire audio books in no time flat!
You might also be interested in learning about the subscription service Audible.com -
here's my review of Audible and why I love it!
(Book cover image from Catching Fire, by Suzanne Collins, copyright Scholastic.)

Free Kindle Fire Books!

Ready for some Free Kindle Fire Books? Then check out my best tip for super quick and easy access to 100's of free books in your favorite genres right on Amazon!
That's right! You don't have to go to some other blog or website to find tons of free books for your Kindle Fire.
Actually, I highly recommend using this tip verses searching for third-party sites. Why? I explain it all in this detailed article about finding Free Kindle Fire Books!



This tip is also perfect for finding best sellers and other popular paid books. It makes it quick and easy to keep tabs on the hottest Kindle Fire books in your favorite genres. So even if you're not interested in free books (why not?) be sure to check out this awesome tip and use it to track your favorite type of ebooks.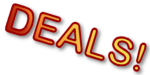 Kindle Fire Book Deals!

Books that have gone through the traditional publishing process with an agent, editor, and publishing house, are rarely listed as free, but are sometimes offered at a discounted price for a limited time.
These Kindle Fire books are listed on Amazon's deal pages:
Amazon often has other great deals for discounted Kindle Fire books, so be sure to visit their Kindle eBooks page to see the latest sales!


Prices are subject to change at any time and without notice. Products listed as free may no longer be free. Please confirm all prices before purchasing products. LoveMyFire.com is not responsible for any price changes or purchases you make. Please see the Terms of Use.
Kindle Fire Book Formats

The Kindle Fire can read ebooks that are in any of the following formats:
AZW
TXT
PDF
MOBI
KPF
DOC/DOCX
HTML
RTF
EPUB (at last!)
Any books you transfer over to your Kindle Fire have to be free of digital rights management (DRM) software.
You can email books and other documents (like Excel spreadsheets and images) directly to your tablet. Each Kindle Fire has a unique email address, which you can customize on the Manage Your Kindle page at Amazon.
FIRST you will need to add email addresses to your account that are allowed to email your Kindle Fire. This prevents SPAM from being sent to your Kindle Fire, which of course is a good thing.
For more details see Amazon's Kindle Personal Documents Service page.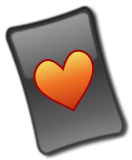 Love Note!

Since the summer our TV broke when I was a kid and I started riding my bike to the local library, I've become a bit of a book addict.
I love reading actual books, so at first I wasn't sure if I'd like reading books on my Kindle Fire, but now I LOVE how easy it is to cart around 100's of books with me wherever I go! Especially when we go out of town.
I no longer have to pack a couple of books, CD's, puzzle books, and other games to keep us entertained. Now we just take our Kindle Fires with us.

I'm also able to type up notes while proofreading my mom's current manuscript, wherever I'm at. All I have to do is email the document to my Kindle Fire and it's instantly converted for me! How cool is that?

I love the ease and convenience of Kindle Fire books. It's so sweet!

Unlimited Magazines on Your Fire : One Low Monthly Fee!
If that grabbed your attention, then let me tell you all about Readly, the app that grants you access to an expansive library of magazines across various genres on your Fire, all for an incredibly low monthly fee.