Readly for the Kindle Fire Tablet 
Published: June 01, 2023
I recently shared the unwelcome news that Kindle Newsstand is no more, and that Amazon has stopped selling magazine and newsletter subscriptions.
This applies to both physical and digital editions. 
Instead, you need to organize your subscriptions directly with the providers. This is a hassle, especially if you subscribe to lots of different titles!
When I sent out this information via my newsletter (which you can sign up for here 🙂), one of my subscribers - Vance - kindly told me about an app called Readly.
He explained how Readly gives you access to magazines from all over the world for one low monthly fee.
In the interests of research I decided to check it out... and I loved it!
So much, in fact, that I will be a permanent subscriber when my free trial ends.
In this article, I'll explain what Readly is, why I love it, and the many benefits to using it.
Thank you again, Vance, for your recommendation.
FTC Disclosure: If you make a purchase via a link on this site, I may receive a small commission. There will be no added cost to you. Thank you!


Amazon quietly dropped the 'Kindle' name from its Fire tablets back in 2014, but to a good many of its customers (myself included) the device will always be 'my Kindle'.
I've included the name throughout this article to make it easier for people searching for information about their 'Kindles' to find what they are looking for!
(Click here to discover the differences between Kindles and Fire tablets)
What is Readly?
Readly is an app - available in the Amazon App Store - for which you pay a montly subscription (currently $11.99 a month in the USA and  £9.99 a month in the UK).
For that, you get unlimited access to a vast library of magazines, newsletters, and comics from across the world.
Whilst not EVERY title in existence is available, the line-up is impressive - I couldn't think of a single magazine I couldn't find.
Readly has been described as a 'Spotify for magazines' - and there really isn't a better way to describe it! 
If you're a Spotify user and enjoy the easy access to all kinds of music that it provides, then you'll be as delighted as I am with Readly if you love magazines too!
The Benefits of Downloading Readly for Kindle Fire
There are lots of great reasons to try Readly for Fire tablets - and the good news is that you get a free trial to put it through its paces and see if it's right for you.
As far as I can tell, the length of the free trial seems to depend on where you live.
Subscibers to the US version are currently being offered a free trial of one month. Here in the UK, however, we are given 2 months (lucky us!)
So these are the conclusions I've come to since putting Readly through its paces.
Readly is Great Value for Money
There are currently more than 7,000 titles on Readly - that's an awful lot of magazines!
You can find titles in every genre, and from all across the world.
Here's a look at the top of the 'Categories' page to give you an idea.
Once you've scrolled through all the categories (there are lots more!) you come to the option to filter content by language to find the best titles for your needs.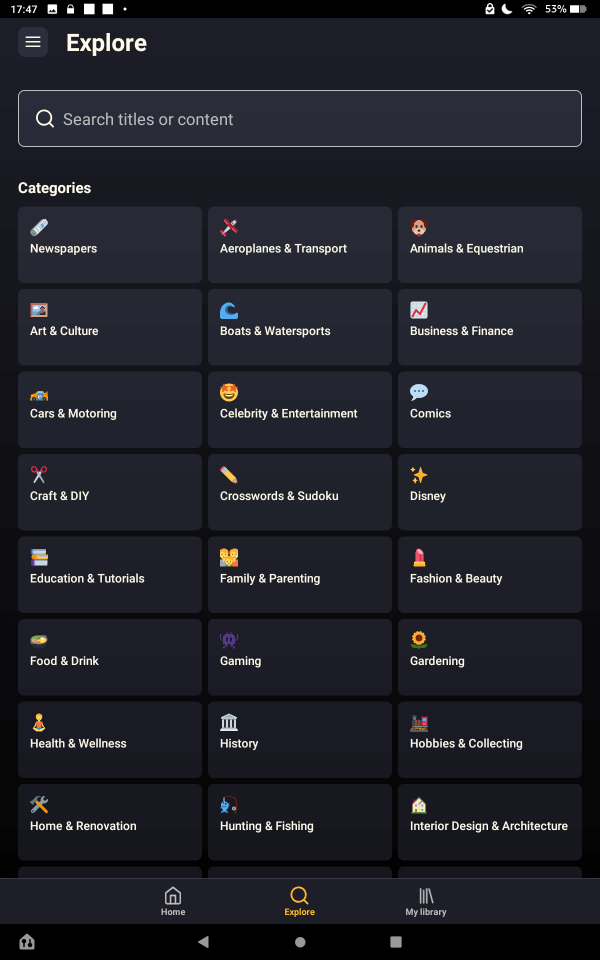 You can read brand new issues (and receive notifications when new ones are out), but you also have access to back issues. 
Depending on the titles you enjoy, that can be an incredibly useful feature. I personally love cooking magazines, so it's great to be able to refer to older recipes from past issues!
Crafters will find Readly particularly valuable.
Craft magazines can be expensive, some as much as $10 per issue or more.
But that's almost as much as the cost of an entire MONTH subscription to Readly, which gives unlimited access to all the craft magazines of your choice throughout that time.
It really is a no-brainer!
As you can see, there are entire categories devoted just to comics and newspapers, too, so there really is something for everyone.
Readly is Available on Multiple Platforms
Along with your Fire, you can download the Readly app to any other tablet or your phone.
You can also read on your desktop via the web browser version - https://go.readly.com/
It then syncs across all your devices so you can pick up your magazine/newspaper where you left off.
Readly is Easy to Use on Fire Tablets
The problem with some apps is that they just don't work as well on Fire tablets as they do with other devices.
But that's not the case with Readly - it works seamlessly, is VERY easy to use and has an intuitive interface.
There are handy features like sharing articles, searching, and bookmarking the content you want to return to. 
You also get recommendations for things to read based on what you've read before (in the same way that Netflix, for example, recommends movies it thinks you'll like).
I found that magazines downloaded quickly and took up very little space. Once they're downloaded, you can find them in the 'My Library' section under 'Downloads'.
Any that you've already started will also appear under 'Recently Read'.
Magazines are great to read on the Fire using Readly.
If you hold your device in portrait mode you get a single page view.
If you turn it to landscape mode, you can have the single page view or opt for a double-page view (which I think makes it feel more like a 'real' magazine).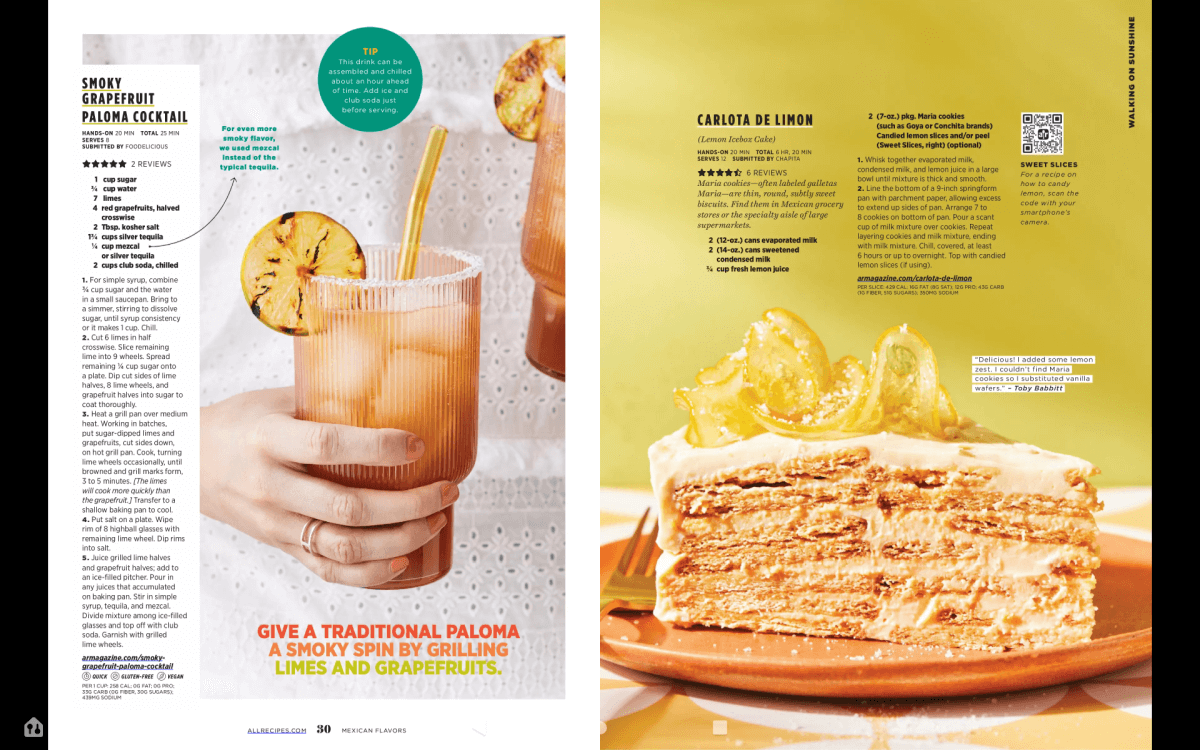 It's then easy to zoom in or out to focus on the content that interests you. I didn't need to do that too much on my Fire HD 10 but would with a smaller device.
That being said, there's another option available for closer reading.
With certain magazines, you're given the option to open the 'article view'.
This displays just the image and text but takes away everything else, making it easier to scroll through and read the article.
Instead of flicking through the magazine, you can also bring up a thumbnail view of all the pages, then scroll through them to find what you need.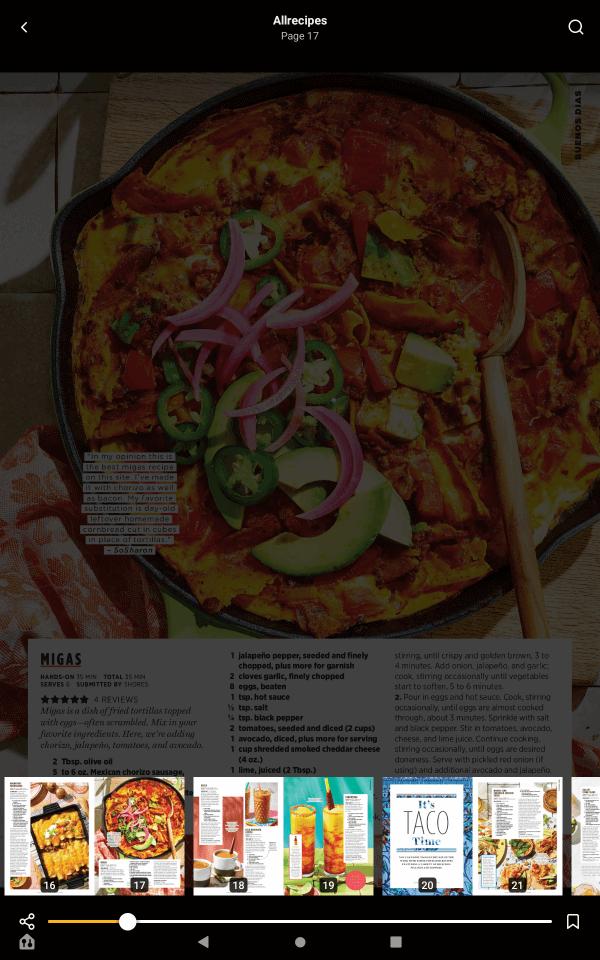 You Can Use Readly for Offline Reading
This is a biggie if you're regularly without internet access.
Just long press the cover of any magazine and you can save it to your Fire to read offline!
You Can Share Your Subscription with Friends and Family
I should probably have included this point in the 'value for money' section above!
You can share your Readly subscription with whoever you please, as you are allowed up to 5 different profiles on 5 different devices!
Everyone will use your details to log in, but then they can open their own profiles to access their own content, recommendations, etc.
Cool, huh?
Beyond that, you can also share individual content with people who might be interested.
To do so, you just click the 'share' icon and the person with whom you want to share will receive a link to Readly.
If they're already a member, they can log in to see what you shared.
If not, they can enter their email address for free access for a limited time (currently 24 hours in the US and 48 hours in the UK).
During this time they can view any content on Readly that interests them.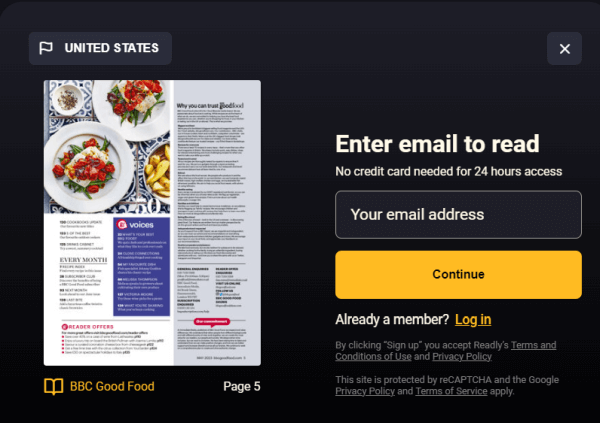 Using Readly is Sustainable
Since Readly is fully digital, it's good for the environment.
Why waste paper when you can have an entire forest of magazines and newsletters in the palm of your hand with Readly?
It's the eco-friendly way to satisfy your reading cravings!

Are There any Parental Controls on Readly for Fire Tablets?
Until recently, there weren't, which meant that the option to share your subscription with your family was pretty worrying!
But thankfully, that's changed and you now set up a parental control password when you subscribe.
First you set up your own profile, then toggle on 'Parental Control'.
Then you create a 4 letter password. This will be needed going forward in order to access adult content. Otherwise, only titles suitable for kids will show. 
How to Get Readly on Amazon Fire Tablets
Getting Readly on your Fire tablet is easy - just head to the Amazon App Store to download it, then sign up for your FREE trial!
Readly for Kindle Fire Tablets - My Summary
Readly is a fantasic app for anyone who enjoys magazines from almost any genre, or wants easy access to newspapers from all over the world.
It is affordable, great value, and easy to use, and the fact that you can share your low-cost subscription with others is the icing on the cake.
If you're unsure, then I totally recommend going for the free trial anyway - you've nothing to lose and you might find that you like the app just as much as I do 🙂.
I ♥ My Fire!
- Christine