The Difference Between Kindle and Fire Tablets

FTC Disclosure: If you make a purchase via a link on this site, I may receive a small commission. There will be no added cost to you. Thank you!

Updated May 30, 2023
Kindles and Fire tablets are often confused with each other - and with good reason!
Amazon makes both, and when it introduced the first Fire tablets back in 2011, it called them 'Kindle Fires'.
In 2014 the word 'Kindle' was dropped and they became known simply as 'Fire tablets'.
Nevertheless, many people (myself included!!) still refer to them as Kindles!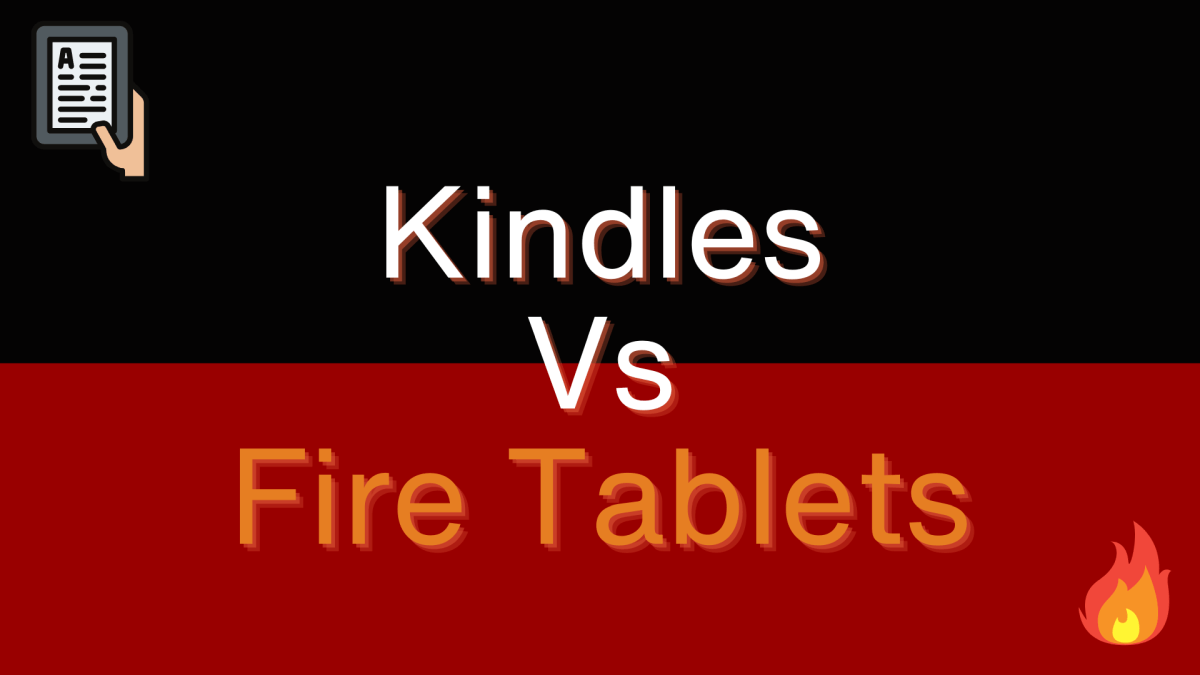 Yet true Kindles and Fire tablets are actually two quite different devices, with only a very small overlap in features.
So in this article I'm going to have a closer look at just what they can do. This will make it easier to decide if a Kindle - or a Fire tablet - is the right device for you!
What is a Kindle?

Kindles are e-readers, first released by Amazon back in 2007 and designed for reading books, comics, magazines, and audiobooks.
There are five different kinds (the links take you to the relevant devices on Amazon):

What is a Fire Tablet?

Amazon's Fire tablets came onto the scene in 2011. Although you can use them to read books, they are tablets designed as multimedia devices rather than e-readers.
There are six different kinds, the number of each one referring to the size of its screen in inches.
All except the Fire 7 and new Max 11 have 'HD' in their names, indicating that they have high screen resolutions (the links take you to the relevant devices on Amazon):

The tablets are also available in Kids' Editions, which come with kid-proof cases, parental controls, 1 year of Amazon Kids+, and an impressive 2 year guarantee against breakage.
What Do Kindles and Fire Tablets Have in Common?
There are actually only a few things that these two devices have in common!
First, they both have durable plastic cases which may not look exactly upscale but stand up well to the occasional knock!
In addition, they are both reasonably priced compared to their competitors.
And this makes sense, as they are both closely tied to the Amazon ecosystem and are set up for users to buy all their content directly from Amazon. 
Finally, both Kindles and Fire tablets have micro USB or USB-C ports (it's likely that they will all eventually more over to USB-C charging in future iterations as it's faster, and - with its elliptical shape - easier to use). 
The Difference Between Kindle and Fire Tablets - Key Points
Purpose

Kindle:
In a nutshell, Kindle devices are meant for reading books, magazines, and comics.
They can also be paired with bluetooth speakers in order to listen to audiobooks through Audible and other services.
Fire Tablets:
Fire tablets are multimedia devices - in other words, they allow you to enjoy all kinds of media, from books and magazines to videos and music.
This means that - unlike Kindles - they also have built in-speakers.
People often describe Fire tablets as budget Android tablets.
Whilst this is true to an extent,  Fire tablets use a different operating system, which is very closely tied to the Amazon ecosystem and used on other Amazon devices like the Echo and Fire TV.
Display

Kindle:

Because Kindles are designed for reading books, Amazon has tried to make the experience of using one as close to reading a real book as possible.
The main way it achieves this is via the black and white E-ink screen, which is capable of forming both words and pictures.
Kindles don't show colors at all and are completely monochromatic.
Kindles also have front lighting, with the LEDs mounted around the edges of the screen in front of the display.
Fire Tablets:

Fire tablets have LCD screens (just like smartphones, TVs etc), with the resolution ranging from 1024 x 600 (171 ppi) on the Fire 7 to a crisp 2000 x 1200 with 2.4 million pixels (213 PPI) on the Fire Max 11.
This makes it possible to watch videos and view photographs in full color,  just as you would on any other tablet.
The screen is made of toughened glass and backlit, with the lights shining from behind the screen and directed towards your eyes. 
This gives crisp, vivid colors and is ideal for watching videos.
Battery Life
Kindle:
Kindles are amazing for battery life!
Even the most basic model will last for up to 6 weeks on a single charge, whilst the Kindle Scribe will give you MONTHS of reading (this drops to weeks if you use it for writing, too).
The exceptional battery life of Kindles is due to the E-ink display, which uses very little power.
This makes a Kindle ideal for reading on vacation - you can pack just your device, and you won't even need a charger!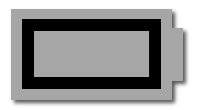 Fire Tablets:
Because of all that they can do, Fire tablets have a much shorter battery life than Kindles.
The basic Fire 7 model will last for up to 10 hours on a single charge, the Fire HD 8 will last for up to 13, and the Fire Max up to 14 hours. 
That being said, these numbers drop quite a bit if you continuously do something that uses a lot of power (watching videos for example).
If I use my Fire just to read, however, I find that the battery life often EXCEEDS these figures.
Cost

Kindle:
Kindles start from around $100 for the basic model, rising to around $280 for the Scribe (please note these figures are approximate at the time of writing and subject to change).
There are new models brought out every few years - which often results in older models being discounted in price - and Amazon regularly holds sales on its own devices. 
The cheapest option is always to buy the ad-supported versions (all Kindles cost $20 more without ads).
You can also save money by using Amazon's Trade-In Program or considering a refurbished model (please note that these links go to pages on my site discussing the Fire tablet, but the information applies to Kindles too!).
Fire Tablets:

Some models of the Fire tablet are actually a little cheaper than Kindles.
The basic Fire 7 starts at around $60, rising to around $230 for the Fire Max 11 (again, these figures are approximate at the time of writing and subject to change).
Amazon tends to add at least one new or refreshed version every year - with older generations then available at a  lower price - and Fire tablets go on sale several times per year.
Choosing the ad-supported versions is $15 cheaper across the board.
And - as with Kindles - you can bag yourself a bargain by using the Amazon Trade-In Program or buying a refurbished model.
Cameras
Kindle:
Kindles have no cameras at all.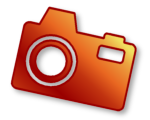 Fire Tablets:

All Fire tablets now have front and rear facing cameras (some older models didn't have both).
This makes them useful for taking photographs as well as video calling.
The quality of the rear facing cameras is better on the HD 8 Plus, HD 10,  and HD 10 Plus. The Fire Max 11 has two 8 MP cameras, one at the front and one at the back.
Still, the resolutions are pretty low and most smartphones take better pictures than Fire tablets.
Software
Kindle:

Kindles are quite limited in their software, running on Amazon's own firmware and with no apps.
You get the ability to access the Kindle store and to read books in various formats. You can also send documents in a range of formats to your Kindle library then read them on your device.
Kindles have a browser, but it's very basic and really only suitable for looking up definitions or a little further information on the things you read.
The new Scribe has a bit more to offer, with the ability to take notes and edit/create documents in various formats.
Fire Tablets:
Fire tablets use a special version of Android that's unique to Amazon.
One of the major differences between the Fire operating system and Android is that you don't have access to the Googe Play Store, only the Amazon App Store.
There are workarounds you can use to install Google Play on Fire tablets, although this isn't something Amazon encourages and updates are sometimes released that cause the Play Store to stop functioning correctly. 
Fire tablets also have Alexa built-in, although you'll need the Fire HD 8 or above to use the Show Mode feature.
Size, Weight, and Storage
Kindle:
Kindles range in size from 6.2" x 4.3" x 0.32" for the basic version up to  7.7" x 9.0" x .22" for the Scribe.
The basic version weighs 5.56 oz , whereas the Scribe weighs in at just over 15 oz.
This makes Kindles generally smaller and lighter than Fire tablets, so that they can easily be slipped into a pocket or purse instead of a book.
Storage options range from 8 GB to 64 GB depending on the device you buy.
On current devices, there is no way to expand the storage after purchasing.
Fire Tablets:
Fire tablets range in size from 7.11" x 4.63" x 0.38" for the Fire 7 up to 10.2" x 6.44" x 0.29" for the Fire Max 11.
The Fire 7 weighs 9.9 oz , whereas the Fire Max 11 weighs  17.28 oz.
Storage options range from 16 GB to 128 GB depending on the model you buy.
But this is expandable by up to 512 GB on the Fire 7 and up to 1 TB on all other devices with an SD card.
Extra storage is important with Fire tablets, as they are designed to do a lot more than Kindles.
Comparing Kindle and Fire Tablets
Reading Experience
Kindle:
When it comes to reading e-books, the Kindle excels - which isn't surprising, really, as that's precisely what it was designed for!
For one thing, it is closer in size to a real book than a Fire tablet, bringing the experience closer to that of reading a physical book.
It's also very kind on the eyes, which is important if you like to spend hours reading!
The screen has a matte finish that reduces eye strain and won't reflect external light.
This makes it comfortable to use whether you're reading indoors or out in bright sunshine. 
Image by Elien Smid from Pixabay
Kindles are great for reading at night, too, thanks to the front lighting that's directed at the page instead of your eyes!
All but the basic model have an adjustable warm light feature that adds a tint to the screen for a more comfortable reading experience at night. 
As an extra bonus for avid readers, some Kindles have a waterproof rating of IPX8. 
This means they can survive after being submerged in up to two meters of fresh water for up to 60 minutes - in other words, all will not be lost if you drop your Kindle into the bath tub!
But that's not to say that Kindles are without their downsides when it comes to reading.
The monochromatic E-ink display might be great for books, but it doesn't work anywhere near as well for magazines and comics. These definitely benefit from the full color display of Fire tablets.
Also, some devices don't support Immersion Reading on Audible (the ability to read along to the narrated version of the book).
Nor do any Kindles have built in speakers to listen to audiobooks - they need to be paired with an external speaker via Bluetooth. 
Fire Tablets:
You can read e-books on a Fire tablet, too, using the Kindle app (which comes pre-installed) or from other e-reader apps on the Amazon App Store.
It is a less comfortable experience in certain situations.
The glossy glass screen reflects back a lot of light, with the glare potentially leading to eye strain.  It is also very difficult to read on a Fire tablet in bright sunshine.
Fire tablets - like all other tablets - are backlit. You can read them at night, but the light directed at your eyes can be uncomfortable.
That being said, Fire tablets have a 'Blue Shade' feature that turns down blue light and makes the reading experience a LOT more pleasant.
As mentioned earlier, the colorful screens of Fire tablets are also great for reading magazines, comics, and books with color illustrations. 
You also have the option to enable Immersion Reading for Audible,  plus you have built-in speakers to listen to the narration.
But Fire tablets are NOT waterproof, so you need to be very careful when reading in the bath tub!
Multimedia Experience
Kindle:
Kindles really don't have any multimedia features.
Whilst able to display pictures, the quality is nowhere near as good as that displayed by an LCD screen. 
The Kindle Scribe, however, has advanced features that allow you to both read and write.
Fire Tablets:
This is the category where the Fire tablet shines!
Using apps from Amazon's App Store, you can watch videos, listen to music, and surf the web with ease.
Whilst only Amazon-approved apps are available, these do include rival services like Spotify and Netflix, so you're not just restricted to Prime Videos and Music.
The built-in speakers and headphone jack give you listening options, or you can choose to connect to a Bluetooth speaker (I recommend this, as the built-in speakers could use some improvement!).
Because of all they can do, Fire tablets are considered portable entertainment devices, not e-readers.
Note: The Fire Max 11 does not come with a headphone jack so you'll definitely want to pair it with a Bluetooth speaker.
Apps and Games
Kindle:
The services available on Kindles are limited - you can't use them to play games and there are no apps as such.
Instead, you can access the Amazon App Store to download books, magazines, comics, and other reading material.
You can also visit the Kindle Library to see what content you have downloaded, or use the built-in dictionary to define words.
The Paperwhite and Oasis models also have access to Goodreads, the world's most popular site for sharing and reading book recommendations.
Fire Tablets:
Fire tablets have access to HEAPS of apps through the Amazon App Store, ranging from social media apps like Facebook to entertainment options like Netflix and Spotify.
There are plenty of apps designed for kids, and lots of cool free ones too!
Until recently, Fire tablets were really only designed for entertainment, not productivity.
But all that changed with the release of the latest Fire HD 10, which is faster, more responsive, and has useful features like split screen. 
The Difference Between Kindle and Fire Tablets - a Recap
Kindles are primarily e-readers, designed to be easier on the eyes than LCD screens for reading over long periods of time.
What's more, their battery life is exceptional and a single charge will keep you reading for weeks.
Fire tablets are designed as entertainment devices.
You can use them to download apps, play music, watch videos, and stay up to date with your social media.
You can use them to read, too, although the glossy LCD screen is a little tougher on the eyes than the matte screen of the Kindle.
Which Should I Buy - a Kindle or a Fire Tablet?
If you want a device JUST for reading books in comfort, then opt for one of Amazon's Kindles.
If you want a device that you can use to read AND watch videos, play games, stream movies, and listen to music, choose a Fire tablet. 
A Fire tablet is also the best choice for reading if you enjoy magazines and comics, as the color display is far better for graphics than the black and white display of Kindles.
---
I do hope you've found this article outlining the differences between Kindles and Fire tablets helpful.
Please contact me if you have any questions, or if you'd like to share your opinion about Kindles vs Fire tablets.
I ♥ My Fire!

- Christine