Audible for the Fire Tablet - and Why I Love It!
Fire tablets come pre-loaded with the Audible app - but it took me a long time to get around to using it!
Whilst there may be lots of different ways to enjoy listening to audio books, I've grown to really love using Audible (an Amazon company) - and this article explains why!
FTC Disclosure: If you make a purchase via a link on this site, I may receive a small commission. There will be no added cost to you. Thank you!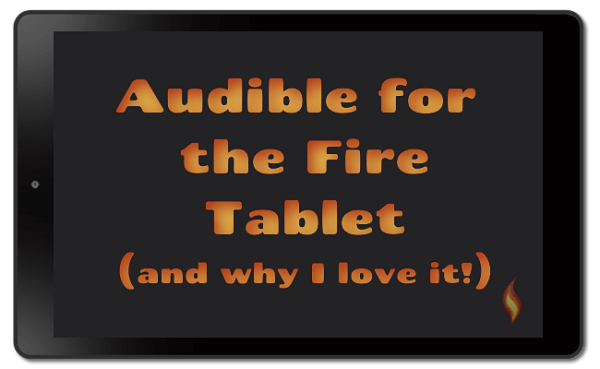 Can listening to a book really compare with reading it?
I LOVE to read and have always had a passion for books. So when e-readers first became a thing - and despite my equal love for technology - I was a little slow to accept the idea of exchanging my well thumbed books for a screen. 
It didn't take long to change my mind, though - the convenience of having digital access to books just can't be beat - and this became especially useful during the years I spent living on a quiet island in the Bahamas, with no access to a library.
But I never - never! - imagined that I'd enjoy listening to a book as much as reading one, so I didn't give the idea of audio books a second thought. That was, until an offer for a free trial at Audible.com caught my eye and I decided to give it a whirl and put their hitherto unused app on my Fire tablet to good use!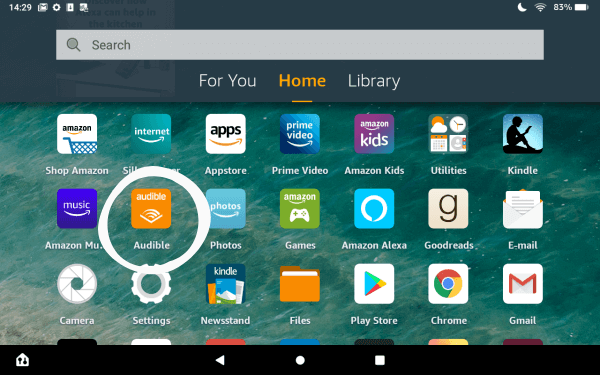 The result?
I signed up at the end of my trial period and have enjoyed lots of excellent titles ever since!
No longer is reading confined to those spare (and rare) moments of peace - now I can enjoy good books whilst doing the dishes and on the return half of the school run. I don't even mind getting stuck in traffic these days! 
And it's not just the convenience that makes listening to books so good.
Audible uses skilled narrators to really bring the books to life and make listening to them a joy. Some narrators'  names I recognized from film and TV - others I hadn't heard of before - but almost all brought a new and captivating element to enjoying a good tale.
Everything is that little bit more funny - or more heart-stopping - or more touching when there is gifted narrator telling the story.
How Audible Works
Audible offers three different options for enjoying its content.
One is to buy books or access to podcasts on an ad-hoc basis, but this is the least cost-effective option.
The alternative is to join one of Audible's two membership plans (external link).
Let's take a look at just what you get!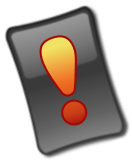 Important Note!

The following information applies to Audible.com, available to listeners in the US.
UK visitors can join Audible.co.uk which offers only one membership option - you can find out more about this here on the UK Amazon website.
Option 1 - Audible Plus
This membership option is the cheaper of the two.
It allows you to enjoy as much content as you want from the Audible Plus Catalog, which contains:
Podcasts - A podcast is a recording of an audio session and is usually released in episodes. Audible has podcasts on all sorts of topics, including news, crime, comedy, and travel.


Audiobooks - You'll find lots of variety in all kinds of genres, from biographies and memoirs to mysteries, thrillers and romance.


Audible Originals - These are audio titles produced by Audible and you won't find them anywhere else! Examples include The Autobiography of Malcolm X performed by Laurence Fishburne, the Meaning of Mariah Carey (which she narrates herself) and Jane Austen's 'Emma', with an all-star cast
The Audible Plus Catalog doesn't contain ALL the content on Audible, so you will need to look for the 'Included' tag when making your choice.
But there is still plenty on offer to keep you listening month after month. The number of titles is constantly growing and being refreshed and - at the time of writing - the company is working on a way to give you lots of notice if a title is scheduled to be removed.
You can either stream the content from the app, or download the titles and listen to them when you're offline.
You can Try Audible Plus
absolutely free for 30 days.
If it's not right for you, be sure to cancel before the 30 days are up, because you are automatically charged the regular subscription fee when the trial period is over.
Option 2 - Audible Premium Plus
This is the more expensive of the two options but the best choice if it is important to you to listen to the latest and best-selling audio books, not all of which are available at the Audible Plus subscription level.
Although I enjoyed some of the podcasts and titles in the Audible Plus Catalog, most of the audio book titles I REALLY wanted to listen to were only available in the Premium selection. For that reason, I subscribed to Audible Premium Plus and haven't regretted it.
Audible Premium Plus includes:
Everything you get with Audible Plus (unlimited access to all podcasts, Audible Originals and audio books in the Audible Plus Catalog).


1 credit per month to redeem any title from the Premium selection


30% off any additional titles you buy from the Premium selection
You can Try Audible Premium Plus and Get Up to Two Free Audiobooks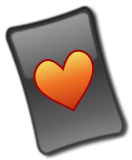 If you already subscribe to Amazon Prime, then Audible.com has a treat for you and you will receive TWO credits with your free trial to buy audio books from the Premium selection! Yay! 
After the trial is over you will receive one credit per month.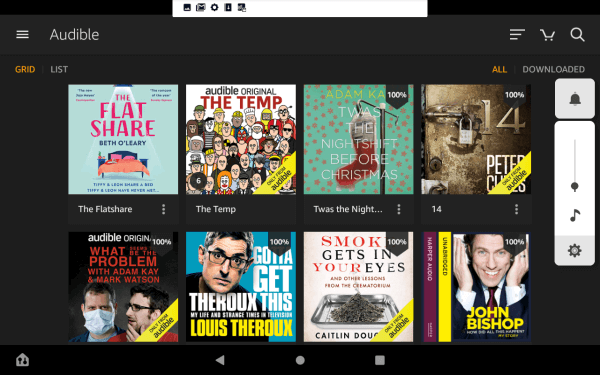 How do credits work?
When you redeem a title with a credit, it is yours to keep - even if you decide to end your Audible.com membership at a later date.
A credit allows you to redeem ANY title, regardless of its price.
So to get the most bang for your buck, you might want to look for the more expensive titles, or those that give you the most listening hours. This is a lesson I learned early on, when I used my credit up on a very short book, then had to wait for what felt like ages for my next credit to arrive!
That being said, Audible sometimes takes pity on you and sends you a special offer to get extra credits at a discounted rate - but there's no guarantee this will happen.
Do credits expire?
Yes - credits are good for up to 12 months from the date they were issued.
What if you don't get through your credits quickly enough?
This happened to me at a particularly busy period, when I just wasn't getting the time to listen to my titles . I ended up with so many I felt as if I was never going to catch up!
Fortunately, there are a few solutions when this happens. 
Option 1 - change your plan
The first is to change your membership plan, so you could drop back down to Audible Premium Plus to retain access to the Premium Plus catalog, but stop receiving credits.
To do this, you simply need to go to your Account Details page on Audible.com, go to the 'Your Membership' section and tap the 'Switch Membership' button. Then just tap to select your new plan and continue throughout the checkout page.
Option 2 - pause your membership
The second solution (and the one I chose) is to put your membership on a temporary hold. This made sense to me as I wasn't listening to much of the content from the Premium Plus Catalog anyway. Pausing my membership allowed me to stop paying my monthly fee until I'd had a chance to catch up with my listening - perfect!
One thing to be careful of is that putting your account on hold doesn't affect the dates your credits expire - so if you have any that are nearing their expiration date, be sure to redeem them in time!
You need to contact Audible through the app or website if you want to put your account on hold.
Option 3 - use your credits to buy gifts
If you're feeling generous you can use your credits to buy audiobooks as gifts for others.
Just find the book you'd like to give to the lucky recipient and tap the option to 'Give as gift'. Just choose how you want to send it - either via email or as a printable card that you give yourself - fill out the details, tap to continue and then tap to buy!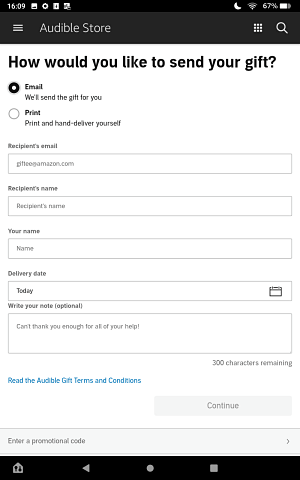 Sharing the Love
Want to lend your partner your Audible title without lending your Fire tablet?
Well you can, using Family Library Sharing!
This handy feature also allows you to share Amazon books and you can actually share this content with up to 2 adults (with their own Amazon accounts) and up to 4 children (who DON'T need to have their own accounts).
The only caveat here is that you can't share titles from the Audible Plus account - only titles that you have bought with credits.
And you can't use Family Library Sharing to share a title with a teen profile.
Visit Amazon's website to learn more about creating an Amazon Household  or to find out how to use Family Library Sharing.
You can also send a book you really love to another friend or family member for FREE

This is by using Audible's 'Send this Book' feature.
This only works if
They are not already members of Audible.com
AND
They haven't downloaded a free book from Audible before


The copy of the book that your friend/family member downloads for free is theirs to keep. It's a completely separate copy to yours, so you won't be losing each other's place in the book if you both start reading it at the same time.
To use 'Send This Book', open the book you want to send in the Audible app on your Fire, then tap the 3 dots at the top right of the page. Tap 'share', choose the way you want to send it and the book will soon be on its way to the lucky recipient.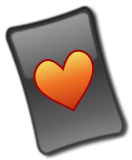 Not happy with your book? You can exchange it!

This is a neat feature and one I almost missed when I first joined Audible.com.

If you buy a 'real' book and you don't enjoy it, you don't expect to be able to take it back to the store and swap it for something else, do you?
That's why I was impressed to discover that you can do EXACTLY that with Audible, as long as you are an Audible Premium Plus member and it's within 365 days of the date or purchase! 
(Note: If you are not a Premium Plus member but have purchased titles from Audible.com, you are allowed to return up to 2 every 6 months. You have to contact Audible.com to arrange the exchange - you can't do it yourself).
I ended up taking advantage of this facility once, when I just couldn't get along with the way the story was narrated (as you'll discover, a good narrator makes all the difference!).
The exchange process is easy - you just sign into your account, visit your purchase history and find the book you want to return. Tap 'exchange'. You're asked to briefly explain why you want to return it, then just hit 'exchange' again.
Of course, this easy 'self service' exchange system is vulnerable to abuse, so if you've exchanged lots of titles this way you may eventually see the message that the title is 'Not Eligible for Self Service Exchange'.
This means that you can still exchange the title, but you'll have top contact Audible.com to arrange it.
This is so that they can better understand why you haven't been happy with the titles you ordered - which is fair enough!
Can I Buy Audible Titles Without Being a Member?
Yes, you can buy titles with a credit card.
However, if that's something you think you'll be doing on a fairly regular basis, then a membership is likely to be far more cost effective, plus it gives you access to the extensive Audible Plus Catalog.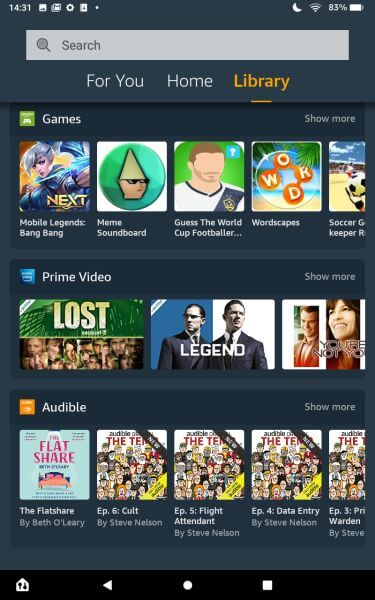 Is it Easy to Cancel Your Audible Membership
Yes, simply open the Audible app and you can access your account via the 'hamburger' menu at the top left.
If you are canceling an Audible Premium Plus membership  then any titles you bought with your credits will remain in your account for you to enjoy at any time - they are yours to keep whether you are a member or not. 
But if you have any unused credits at the time of canceling, you will lose them! 
So it's very important to use up ALL your credits before ending your membership.
What Happens if You Downgrade to Audible Plus?
If you choose to change your plan from Audible Premium Plus to Audible Plus, you will
KEEP any titles you have previously bought with credits


KEEP any unused credits you may still have on your account (and their expiration date will remain the same)
Looking for a great listen to try first?
I enjoyed every moment of 14, by Peter Clines (Amazon)

The gripping, imaginative story of the strangest apartment block around, it is brilliantly narrated and will keep you enthralled from beginning to end! 

Audible Gift Memberships
A subscription to Audible.com is a GREAT gift idea.
You can choose a Premium Plus membership with a duration of either
1 month
3 months
6 months
12 months


You can choose to either have your gift sent by email on a day of your choice, or print it out and give your gift directly.
Learn more about Audible Gift Membership at Amazon
Learn how to borrow ebooks and audiobooks from one of the best libraries in the US
Check out my review of Readly - unlimited access to thousands of magazines for one low monthly fee
I ♥ My Fire!
- Christine