Contact Me

FTC Disclosure: If you make a purchase via a link on this site, I may receive a small commission. There will be no added cost to you. Thank you!

Hi, I'd love to hear from you! If you've found Love My Fire useful, please tell me about it by posting a comment on the Kindle Fire Testimonials page, that way other site visitors can see how awesome you think this site is. :)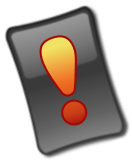 Important Changes!

Unfortunately, I am no longer able to personally answer every Kindle Fire question I receive. This site receives thousands of visitors per day, that's 10's of thousands of visitors a month, but there's only one of me.
I will do my best, but please understand there is only one of me and my time is limited. If your need is urgent please contact Amazon Support directly.

EXCLUSIVE ARTICLES: If you've signed up for my Kindle Fire Alerts but haven't received the confirmation email with links to my exclusive articles, please fill in the form below with the email address you signed up with so I can send the links to you directly.


How to Find Answers to Your Questions


Got a question? Find an answer!


First check through these wonderful resources:

Please, please use the resources above to search for what you're looking for first. I've continued to receive emails and comments asking for help when the answers and resources are already on this site, so please check my FAQ and site map.
Also, be sure to check the comments section at the bottom of relevant pages on this site. I have answered hundreds of questions from other site visitors, who may have asked your same question.
So please use each of the above options, and search this site. You might be surprised what's already been explained and is readily available to help you!
Can't Find an Answer? Contact Amazon Support!
Since starting this website I've been amazed at the number of emails and comments I've received, especially since Amazon has 24/7 customer service!
Thank you for your confidence in me, I'm grateful to have been able to help so many of you. However, I cannot continue to meet the growing demand as there's only one little ol' me.

If you can't find your answer on this site feel free to contact Love My Fire and we'll do our best to help you out, however, if you contact Amazon's Customer Service directly they are available 24/7.
They have a HUGE team of paid individuals just waiting for your questions, and who are able to meet the majority of this demand. You can reach them by phone, email, and chat as explained in the linked article above.


A Note on Site Comments

You're also invited to post your questions in the comments section at the bottom of each individual page of this site. Please post on a page related to the type of question you are asking (ie book questions can go on the Kindle Fire books page), or directly on the FAQ page if you're not sure where to post.

I still read through your comments and use your input to improve this site and add additional questions and answers to my FAQ. However, please understand that I will not be able to answer every individual question posted in the comments, but I'll try to answer what I can.

Thank you!


Still Need to Contact Me?

If you'd like to email me just fill in the form below and submit it. Then make sure to add LoveMyFire.com to your email's spam blocker of approved sites!

Please note that I will never share or sell your email address or other information with anyone else- I value your privacy and hate spam too! See my Privacy Policy for details.
Thank you for contacting me!