Exclusive Kindle Fire Alerts!


Be notified of the latest and greatest Kindle Fire goodies by joining my community of Kindle Fire fans! You'll also receive access to exclusive content from Love My Fire, right to your inbox!
To subscribe fill out the form below with your name and email address.


Subscribe to
Love My Fire's

Kindle Fire Newsletter

!


To be notified of new Kindle Fire news, deals, articles, exclusive content, and more subscribe to my Kindle Fire Email Alerts!
I hate spam too and promise to only send you Kindle Fire Alerts.
(See Privacy Policy for details.)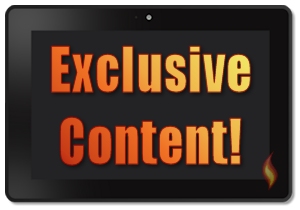 Exclusive Content

After submitting your name and email address check your email and click the link to confirm your subscription. Once you do you will receive an email with links to this exclusive content:
Best Kindle Fire Apps -UPDATED!
(improve use of your tablet)

With the Best Kindle Fire Apps you'll be able to:
Easily kill all running apps to free up a big chunk of memory
Organize apps in folders and sub-folders
Access the file structure of your device
Transfer files wirelessly to your Kindle Fire

Play almost all types of media files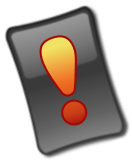 Important Note!

Even if you receive the confirmation email, be sure to add www.lovemyfire.com to your list of approved sites from which you receive email!
I've had a few fans tell me that even after confirming their subscription they didn't receive the final "thank you" email (which gives you access to the Best Kindle Fire Apps) because it went to their spam folder.


Stay Updated

More content is regularly being added to Love My Fire so be sure to join now to be notified of the latest additions. 



Can't Find the Exclusive Content?

Once you've signed up for my newsletter Alerts and confirmed your subscription you should receive an email with the links to the exclusive content.
However, if you're having trouble see my FAQ for the answer: Where's the List of the Best Apps?


Other Ways to Follow This Kindle Fire Website

You can also follow this site by subscribing to my blog's RSS feed and liking my Facebook page (but only subscribers to my Kindle Fire Alerts receive access to exclusive content)!