Be notified of the latest and greatest Kindle Fire goodies by joining my community of Kindle Fire fans! You'll be the first to receive all the latest tips and tricks from Love My Fire, right to your inbox!
To subscribe fill out the form below with your name and email address.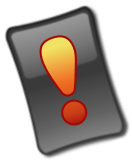 Important Note!

Even if you receive the confirmation email, be sure to add www.lovemyfire.com to your list of approved sites from which you receive email!
I've had a few fans tell me that even after confirming their subscription they didn't receive the final "thank you" email because it went to their spam folder.

More content is regularly being added to Love My Fire so be sure to join now to be notified of the latest additions.