How to Contact Amazon Support

FTC Disclosure: If you make a purchase via a link on this site, I may receive a small commission. There will be no added cost to you. Thank you!

Although at first glance it may appear that I work for Amazon Support, in fact I don't! I'm just a Kindle Fire Fan who loves sharing tips, tricks, tutorials, and more. (See my disclosure page for details.)

If you have a Kindle Fire issue, the fastest way to receive help is to contact Amazon's Customer Service department directly.
Let me show you how!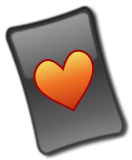 Love Note!

First, thank you to all of my wonderful website fans (that's you!) who have shared with me your Kindle Fire joys and sorrows!
It's such a pleasure to read all of your emails, comments, and posts. :) Except I do feel bad for any troubles or struggles you may be having with your beloved Kindle Fire.

Personally, I would love to help each and everyone of you with your Kindle Fire problems. However, that is an impossible task since there are tens-of-thousands of you and just one little ol' me (well, I do have an assistant helping me now).
Each month I receive hundreds of questions and comments from my amazing site visitors- which I love, of course!- but there is no way I can be the personal Kindle Fire tech support guru for all of you.
No matter how much I might wish to spend my entire day troubleshooting and figuring out each and every issue, I just can't- my health, family, and sanity can't take all that pressure.
Thankfully, I don't need to. Do you know why? Because Amazon PAYS hundreds (if not thousands) of individuals to BE your Kindle Fire help!
Amazon trains their staff, provides them with access to each version of the Kindle Fire that Amazon has sold to the public, and has the structure and support to handle the huge volume of requests they receive.
So please understand that there's only so much I can do, even though I wish I could do more.
Now, there are TONS of pages to help you on this site, so please take some time to browse my very organized Site Map, my FAQ list, read through the answers I've posted in the comments section at the bottom of most pages, or just search my site and you might find just what you're looking for.

However, if you don't, you can contact Amazon to get some of that support you need!

HELP! Mayday! S.O.S.!


UPDATE: Since this article was first written, Amazon has discontinued its useful 'Mayday' feature (boo!). It's a shame because it provided fantastic customer service and was hugely popular!
Although Amazon never officially explained why they abandoned the feature, rumor has it that it was heavily abused.
Apparently one customer requested help with a particularly difficult level of the game he was playing - and another presented a Fire as a gift and asked the bemused support person to sing 'Happy Birthday' to the recipient!
If those stories are true then I guess it was only a matter of time before Amazon pulled the plug, sadly leaving the rest of us to contact support the old fashioned way.
Fire Email and Phone Support

To contact support from your tablet, just swipe down the quick settings menu and tap "Help":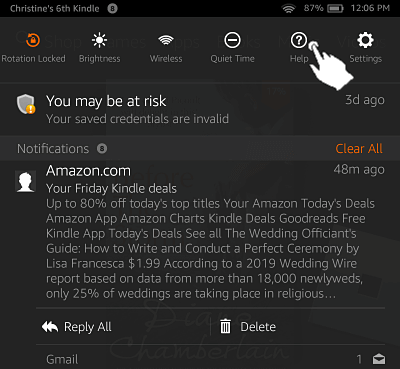 You'll be presented with the following screen, which offers you three options at the bottom - 
Wireless
User guide
Phone and email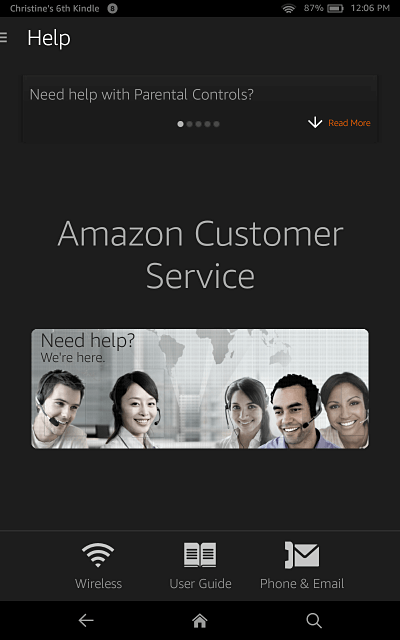 If you tap the 'Wireless' option, there are various 'help' screens available to you, where you may be able to find the answer to your problem without actually contacting support.
These include how to check on your wifi connection, tips for connecting and various steps for troubleshooting your issue.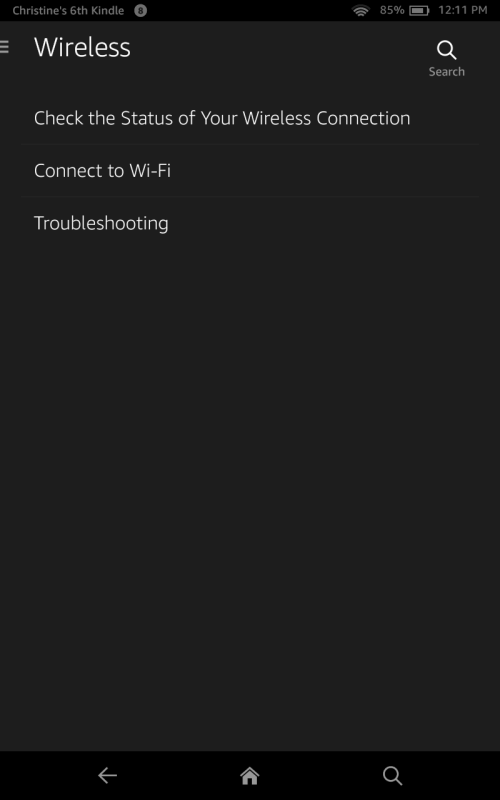 If your issue is not connected to your wifi connection, you may find the answer you need in the User Guide. As you can see in the screenshot below, the guide covers all aspects of using your Fire, from installing apps to using the accessibility features: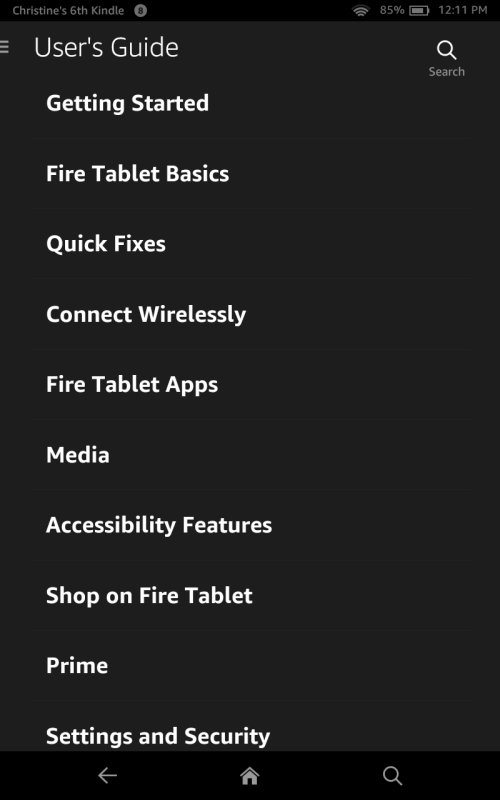 If you still haven't found the answer to your problem, it's time to ask for help!
Simply select the 'Phone and Email' option from the main 'Help' screen. You'll then be given an option to either contact Customer Service, or to provide feedback.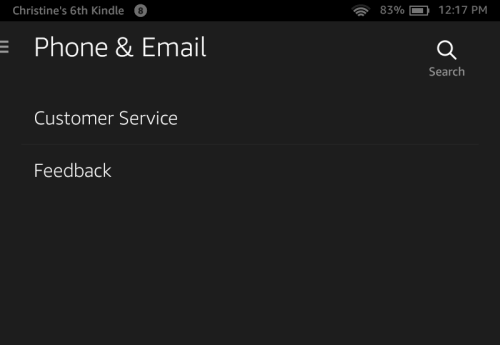 Let's go to the Customer Service option.

From here you'll need to tap the "Select an issue" drop down: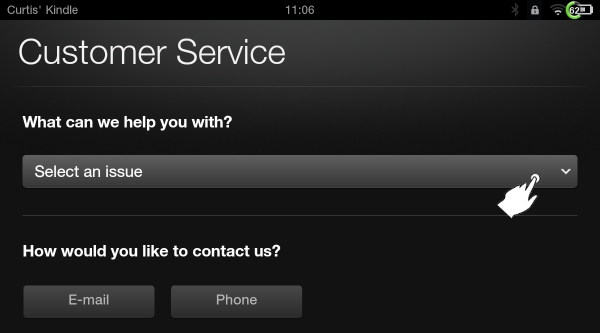 This gives you a list of options to choose from: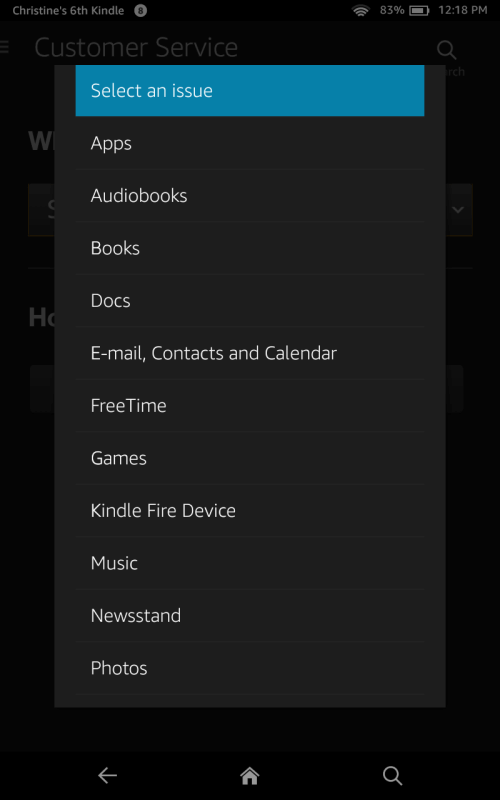 For this example I'll tap on "Apps". This gives me a second drop down option where we'll need to "Select issue details":


Here's what the list of additional issues under "Apps" is like:


After selecting your issue's "details" you'll be offered a piece of advice, under the "Did You Know?" section, that may or may not be helpful: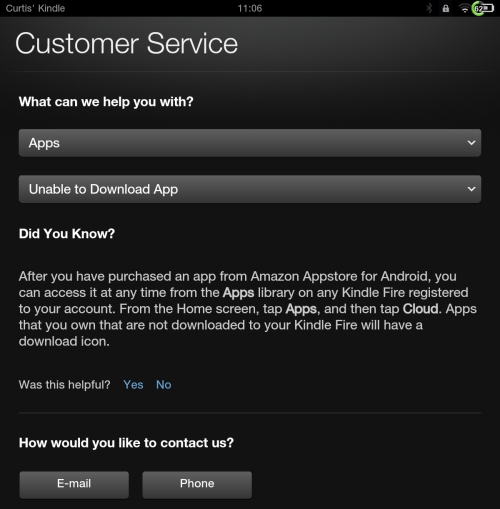 If that doesn't help you out, you can select either the Email or Phone button to contact Amazon's customer support directly.
If you choose Email, you'll see the following screen where you can type up your issue and then hit "Send E-mail" to magically (well, not really) send your Kindle Fire problem to Customer Service: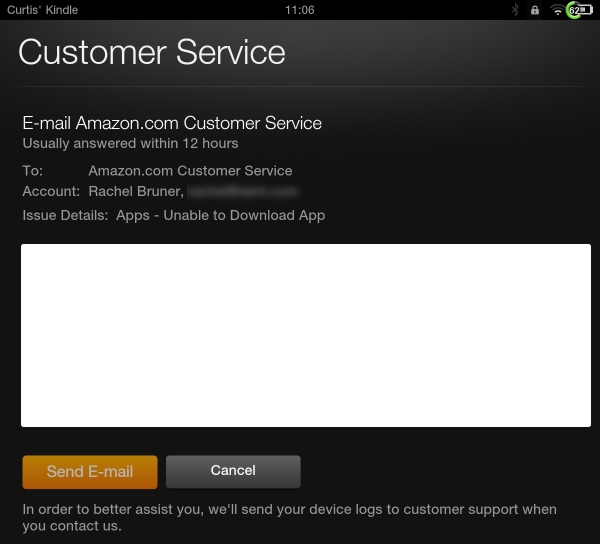 And here's the screen for the phone option where you can select your country, enter your number, and request to be called immediately (more or less) or in five minutes: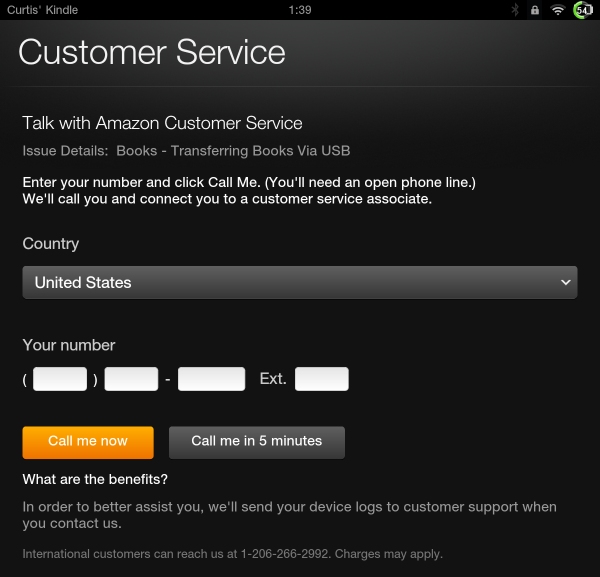 If you're an "International customer" please note the bottom of the screen where it gives you the phone number where you can reach Amazon's Customer Service at 1-206-266-2992 and that "Charges may apply".


How to Contact Amazon Support Online

But what if your Kindle Fire problem is so severe you can't even get to the Help screen? Or maybe you don't have your tablet with you, or perhaps you just prefer the old fashioned online support method?

Okay, I'll show you that too. :)
Just go to amazon.com/contact-us
You'll need to login to your Amazon account, but once you do you should see help options for:
An order I placed
Devices - Fire Tablet, Fire TV, Echo etc
Digital Content - Kindle Books, Videos, Music etc
Prime or Something else
Tap on "Devices":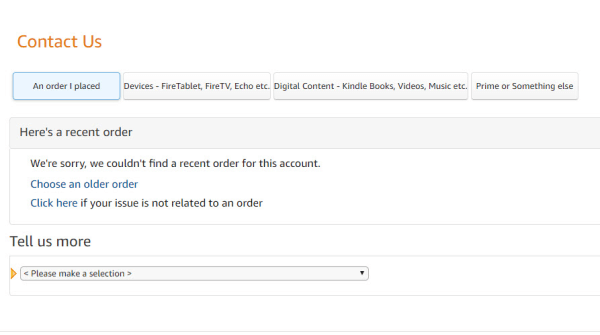 This loads a list of all your Kindle Fire devices. Find the one you're having issues with and tap on it:


Under #2, select the drop down box and choose which issue most closely matches the Kindle Fire problem you're experiencing:


Depending on which issue you select, you may or may not have to select additional issue details. You'll probably see some advice that may or may not be helpful under a section called "Did You Know?".
Go ahead and read that and if it doesn't fix the problem, select Email, Phone, or Chat to contact Amazon Support: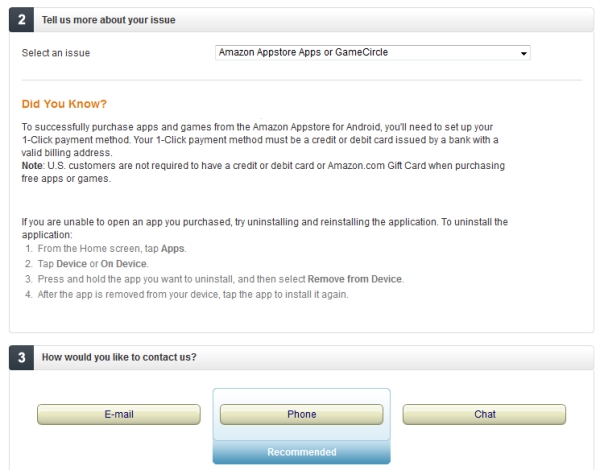 When you select one of these three options, you'll be given additional instructions similar to what I showed earlier.
Just follow the on-screen directions, hit the submit button, and you'll be connected with Amazon Support.
And that's how you reach Amazon's friendly customer service personnel! They'll help you to the best of their ability.

As I said earlier I really do enjoy, and appreciate, you contacting me but for almost-instant help it's quicker to contact Amazon's 24/7 customer support.
Good luck with your issue, and please feel free to tell me all about your experience in the comments below. :)

I ❤ My Fire!
-Christine




Hand Illustrations provided by GestureWorks® (www.gestureworks.com). Aren't they perfect?