Best Bluetooth Speaker for Fire Tablet

Best Bluetooth Speaker for your Fire Tablet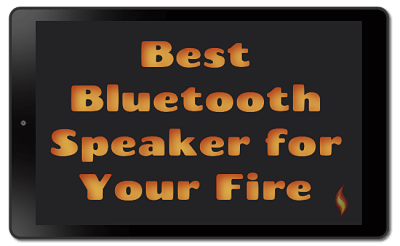 Looking for the best bluetooth speaker for your Fire tablet?
On this page I've given a brief review of the speaker I recommend - and why I think it's so great!
FTC Disclosure: If you make a purchase via a link on this site, I may receive a small commission. There will be no added cost to you. Thank you!

One of the most common complaints I hear about Fire tablets is that the volume of the speakers is too low!
Things are better now than they used to be - I remember that the volume with my first ever Fire was so low that I literally could not hear it without earphones! Amazon has clearly listened to its customers, but only to an extent. The Fire is still on the quiet side!
Now, depending on what you use your Fire for, this may not be too much of an issue.
But if you like to use Alexa - and particularly if you have a Charging Dock and using your tablet like an Echo Show - you really need to be able to hear it from across the room.
And if you want to listen to music or audiobooks, decent volume is a must!
Using a volume boosting app vs a bluetooth speaker
There are lots of apps out there designed to boost the volume of your speakers and many of them work quite well.
The problem is that pushing your speakers too much may damage them, voiding any warranty you may have on your device. The other problem is that the volume often still isn't good enough!
So the answer is to use a bluetooth speaker.
Bluetooth is one of the most popular ways to connect devices over a short distance and Amazon has been adding bluetooth functionality to its Fires for some time now. 
I've had several bluetooth speakers over the years but my most recent purchase is the one I've loved the most, so I thought I'd share it with you here :)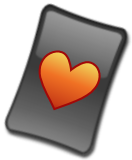 If you have an older Fire tablet without bluetooth functionality, don't leave just yet!
The speaker in this review comes with a 3.5mm audio cable that allows you to connect it to your Fire via the headphone jack. More details below.
My award for the best bluetooth speaker for the Fire goes to...
The OontZ Angle 3 Ultra (3rd Gen) 5.0 Bluetooth Speaker, by Cambridge Soundworks. 

OontZ Angle 3 Ultra (3rd Gen) 5.0 Bluetooth Speaker (Amazon). 

This Oontz Angle 3 Ultra is a 14 W speaker offering WAY better sound that you'd imagine getting at this price point. 
It delivers a rich, bass sound and is probably the loudest portable speaker I've owned, able to reach a pretty impressive volume with absolutely no distortion.
It has an unobstructed range of 100 feet - so you can move your Fire around and still receive unbroken playback - and it's recommended for both indoor and outdoor use.
Personally I haven't used mine outside. Despite the manufacturers claims I still think much of the volume will be lost outdoors. But indoors, it packs a real punch, which you can amplify even more (I discovered) by sitting it on a hollow piece of furniture!
What I love
Obviously the great, undistorted sound is my favorite thing about this speaker, but there are a few other things that make it special!
For one, it's extremely waterproof.
The manufacturers claim that you can submerge it in water 1 meter deep for up to 30 minutes, and it will still work fine (although I don't quite dare to test out the truth of that claim!).
This means you can take it to use around the pool or at the beach without worrying about water damage.
For me, the advantage is that I can use it in my kitchen without panicking if it gets splashed - my main use for the speaker is so I can use my Fire like an Echo Show to follow recipes when I'm cooking.  
Another thing I love is how well the battery holds its charge.

Used at 2/3 its volume (which is plenty, unless you're having  a party!), the Oontz will last for 20 hours, which is pretty impressive. 
A red light will begin to blink above the power button when the power is getting low, so you'll know when it's time to charge it. It comes with a micro USB charging cable, so you can charge it from your laptop or with any mains USB charger. The light will continue to blink whilst it's charging, then remain steady once it's fully charged - and the good news is you can continue to use it throughout. 
You can skip tracks on the speaker itself, instead of your Fire
I've discovered that this is actually a very useful feature. If you're listening to music through your Fire but also using it to do something else, it's handy to be able to control the music from your speaker instead of the tablet.
The clear, easy to see buttons include ones for adjusting the volume, plus a track back, track forward and play/pause button.
You can use it with your TV and non-bluetooth devices
So even if your Fire doesn't have bluetooth, you can still take advantage of its richer sound. Just put one end of the 3.5 mm audio cable into the headphone jack of your tablet and the other into the AUX IN jack on the speaker. 
It's simple to set up and use
The Oontz comes partially charged so you can use it right out of the box. Once you've connected it to your Fire via Bluetooth once, it will automatically connect each time in future, which is a real timesaver. 
When the speaker is connected a blue light will appear above the bluetooth button and remain on until you disconnect. 
There is a cute little case available
Unfortunately, it doesn't come with the speaker and you have to buy it separately, but it's relatively inexpensive and really great for days out and about.

Case for the Oontz Angle Ultra 3 at Amazon
It's great value for money
Whilst it obviously won't rival a Bose quality speaker for superior audio, neither does it come close in terms of cost!
If you're looking for a speaker that delivers distortion-free volume and decent bass at a low price, then the Oontz is the speaker for you!
An added bonus with the Oontz Angle 3 Ultra
Funnily enough, one of the highlights of this speaker is a functionality I've not used myself, as it's not something I need. 
But if you're looking for an even richer sound, then it's good to know that you can actually connect two Oontz Angle 3 Ultra speakers together (obviously you'll need to buy another one separately to do this).
This will give you really great surround sound, as one speaker will play the left channel and the other the right. If I get round to buying another one, I'll try this out and update you with how it sounds!
Two little niggles!
In this speaker the bass radiator faces downwards.
Whilst this is designed to enhance the sound it also causes vibration - and even a buzzing noise - on some surfaces. The manufacturers suggest standing the speaker on its end if this happens to you, but I find that it moves around a bit and is then at risk of toppling off whatever surface you put it on. 
The other (small) problem is that the sides of this speaker are rubberized. Whilst this makes them feel nice to the touch, it also means they get very dusty!
Summary of features and benefits
Maximum power of speakers: 14 watts
Dimensions: 6.5" L x 3" W x 2.75" H
Comes with Micro USB charging cable and 3.5 mm audio cable
Works with bluetooth and non bluetooth devices
Waterproof
100ft range (unobstructed)
Battery life of up to 20 hours on one charge
Can be connected to a second Oontz speaker for enhanced stereo sound
Impressive volume and rich bass
Track back, track forward and play/pause buttons on the speaker - no need to control music from your Fire tablet
Read more about the OontZ Angle 3 Ultra (3rd Gen) 5.0 Bluetooth Speaker at Amazon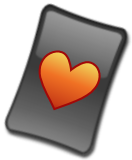 After publishing this review I received a message from Fire fan Chris in the UK.
He told me:
"Your recommended Bluetooth speaker isn't available from Amazon here at present. The Neocore Wave A1 is half the price, over 24 hour battery life, waterproof and not only loud but exceptional quality for the spoken word. Very highly recommended."
If you're in the UK  you can find the Neocore Wave A1 here at Amazon.
Thank you, Chris, for sharing your recommendation .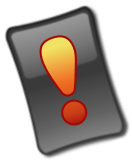 Important Note!

All of this is from my own experiences based on my personal needs/wants and am sharing this with you so it may help you in whatever way possible. :)
There are tons of portable speakers and tons of reviews out there, so feel free to do your own research (in fact I encourage it) until you find one that you feel is right for you.
If you'd like to keep looking, here are some links* to searches on Amazon for different speakers:
*Please note that the above searches aren't exclusive to portable/bluetooth/WiFi speakers, which means each search will still show other types of speakers, so be sure to check the individual product specs to make sure the speaker you buy for your Fire tablet has the capabilities you want.
If you've found this review of the Oontz Bluetooth Speaker for Fire Tablets useful, please let me know by posting a comment below!
Be sure to check out all the other accessories I've tested and written about to find those that you want to try yourself.
I ♥ My Fire!
-Christine