My Kindle Fire Story
How I Got My Amazon Tablet! (Share Your Story Too!)

FTC Disclosure: If you make a purchase via a link on this site, I may receive a small commission. There will be no added cost to you. Thank you!

If you don't already know, I'm Rachel and I (obviously) love my Kindle Fire. And this is my story.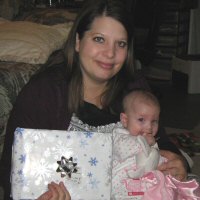 You can also share your own Kindle Fire story below and even submit a picture of yourself with your Kindle Fire. So be sure to share with us how you got your Kindle Fire! Then read the stories of other site visitors too.
A Squeal of Delight

Like millions of other Americans I received my Kindle Fire as a Christmas gift. This gift was completely unexpected. I had no idea what was in the prettily packaged gift I was opening but when I saw what it was I squealed. Yes, I literally squealed in delight!

The funny part of my Kindle Fire story is the history of how this gift came to be.
It started about a month before Christmas when my mom told me she wanted to give my dad a gift card for his ebook reader, but she didn't know how to go about doing it. Being the helpful daughter that I am, I said I would be her secret detective and scope it out.


Secret Detective Work

Being super sneaky, I told my dad that I wanted an ebook reader, but I wasn't sure if I wanted a Nook or a Kindle. My sister had already shown me her non-Fire Kindle and my dad his eReader, but I asked him to tell me more, which he did. He showed me how his device worked and all it could do.
Next I asked specific details on how to buy ebooks on his reader. Happily he showed me all the free ebooks he'd downloaded and went on to tell me about different stories he thought I would like to read.
Ironically, he never did show me the step-by-step process of how to buy ebooks for his reader. After a few more attempts I gave up and decided I could figure it out online. It was fun having my dad share his ereader with me but I didn't think much about it after that.


Just One Error

The one error that I made in my gift-giving detective work was when I told my dad I wasn't going to buy one for awhile, but was going to save up for one instead.
As you can guess, my dad decided to surprise me and buy one for me for Christmas.

While shopping in the electronic department of a local store, my dad tried out the different tablets and ebook readers, including Amazon's Kindle Fire.
My dad knows me really well and with me being a techie-geek girl (which I'm proud of!) he thought I would be happiest with a multi-functioning, all-encompassing, portable entertainment device. And he was right!
The best thing about all of this was that my dad told my mom about the new Nook Tablet he personally wanted. Later, she snuck out to the store and bought it for him (along with a few extra accessories).

Not only was I surprised with my Kindle Fire on Christmas morning but my dad was completely surprised with his new tablet. In all their years of marriage this gift was the most exciting "toy" my dad had received from my mom for Christmas. She was thrilled to finally achieve such a miraculous feat.


Successful Sleuthing Leads to Kindle Fire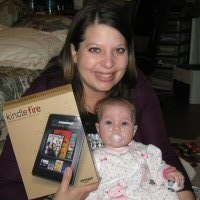 So although my initial attempts at being a gift-giving sleuth appeared to be thwarted, they in fact worked to everyone's advantage and happy solution.
I got to be my mom's helpful detective in a round-about fashion, my mom got to thoroughly surprise my dad for the first time ever on Christmas, my dad received a gift he wanted as well as surprise me with a very unexpected gift, and I received a Kindle Fire for Christmas!

After receiving my Kindle Fire I frequently found myself saying, "I love my Kindle Fire!" And I still do. Yes, it was love at first sight (and squeal).

What's your Kindle Fire story? How did you get your Kindle from Amazon? Did you buy it, did you receive your tablet as a gift, or did you win it in a giveaway? Share your story below and then read the stories of other Kindle Fire owners.

Dying to know more about me? Or how about learning all about the history of Love My Kindle Fire?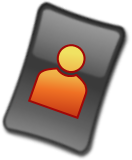 Share Your Story!

Now it's your turn to share your Kindle Fire story with my site visitors and I!
After your story is approved, it will have its very own page and be linked to down below. Others can then read your story, rate it, and leave comments about it.
I personally read and approve each submission, and will only allow good quality stories to be posted live on this site.
Please be sure that for all submissions and comments you:
Use proper grammar (entries in all CAPS, lower case, or with very poor English will be deleted)
Check spelling (Two easy ways to do this: 1. Use a text editor that has spell check and then copy/paste your entry into the form. 2. Install a spell checker (like iespell) in your browser, then right click any text box to spell check it. I use the latter option.)
Own the copyright on all submitted photographs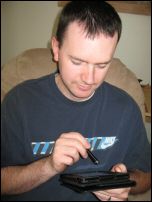 Here is an example of a submission I made with this form in which I tell my husband's fun story:
Others have submitted their stories, so go read them now!
Or continue on and share with us your story, I'd love to read it!

Have A Fun Kindle Fire Story?
Do you have a great story about how you got your Kindle Fire? Share it!
Your Kindle Fire Stories!
Read the stories submitted from other Kindle Fire fans!
Subscribe to
Love My Fire's

Kindle Fire Newsletter

!


To be notified of new Kindle Fire news, deals, articles, exclusive content, and more subscribe to my Kindle Fire Email Alerts!
I hate spam too and promise to only send you Kindle Fire Alerts.
(See Privacy Policy for details.)