What is a Kindle Fire?

FTC Disclosure: If you make a purchase via a link on this site, I may receive a small commission. There will be no added cost to you. Thank you!

Are you wondering what a Kindle Fire is or what it can do? Then you've come to the right place! As you can see from the name of this site, I love my Kindle Fire and am here to help you learn all about this amazing device.

So let's start with the basics: What is a Kindle Fire? And what's required to use one?

Which Kindle Fire Do You Have (Or Want)?


First thing's first! If you already own a Kindle Fire then it will really help you to know what version your Kindle Fire is, so check out that page along with the awesome infographic I made!
However, if you're not yet a Kindle Fire owner and are just interested in learning more then keep reading. Also, be sure to see my FAQ of my tablet buying suggestions if you would like my help with choosing one.

What is a Kindle Fire?

Briefly, a Kindle Fire is an electronic media tablet made by Amazon.com. A tablet is kind of like a cross between a smart phone and a laptop.

The Kindle Fire uses an android platform which is what most non-Apple and non-Windows "Smart phones" use.

Having an android platform means these fun tablets from Amazon can use android apps, like these popular games you've most likely heard of or seen others playing:


Angry Birds
Candy Crush Saga

Cut the Rope
Fruit Ninja
Plants vs Zombies
Temple Run

Words With Friends


Here's a picture of me playing one of my favorite (aka addictive) games, Triple Town, which is also the winner of my Best Unique Kindle Fire Game:


Of course, playing apps and games isn't the only thing this tablet can do! But we'll save that for another article. For now, let's continue on with more basics about what a Kindle Fire is.


From the First Kindle Fire - to the Present

The first Kindle Fire was released in November 2011, and then in the Fall of each subsequent year (2012, 2013) newer versions of Amazon's tablet have been released and sold.
You can find more about each version on my Kindle Fire page for specific stats, sizes, price, and links as well as help understanding what Kindle Fire has which features by going to each tablet's individual page.
However, here's a visual progression of what the first Kindle Fire looked like along with it's successors:

| | | |
| --- | --- | --- |
|  Kindle Fire 2011: |  Kindle Fire 2012: |  Kindle Fire 2013: |

As of Spring 2014, I currently own five of the ten different Kindle Fire models. Since I've taken it upon myself to create this website full of resources to help others understand what a Kindle Fire is and how to use one, it's kind of necessary for me to keep up with each new release. Which is really just an excuse to go out and buy the latest one! ;)


What are the Kindle Fire Requirements?
To be able to use a Kindle Fire you're going to need some basic things:
Live in a country where Amazon supports the Kindle Fire
An Amazon account where you will register your tablet

Own a debit or credit card with an address for that country where you live

Access to a local Wi-Fi signal (Internet)


I'll explain more about each of the above before we get to the really fun stuff!


Country Restrictions:


Currently, the Kindle Fire is available to buy and use (permanently) in over 150 countries. See Amazon's help to know which Countries are Eligible to Purchase a Kindle Fire.
However, apps can be purchased from the Amazon App Store in almost 200 countries so if you can't buy a Kindle Fire for your country maybe you can get apps for another tablet or phone. See Amazon's help for Countries and Territories Eligible to Shop for Apps.
For more information on using a Kindle Fire outside of the US, or which digital content can be purchased from Amazon in other countries, see these help pages from Amazon:
Amazon Account with Registered Credit Card

As mentioned above, Amazon requires you to setup an account with them which is where you will register your Kindle Fire. You'll also need to enter an active credit/debit card which is used for any digital purchases, including "Free" purchases.

For your card to be accepted, the physical address connected to the card must be located in one of the approved countries above. Since I live in the United States and haven't been out of the country for a few years I'm not able to test this, but from what I've read and heard from some site visitors, this seems to be the case.


More About WiFi: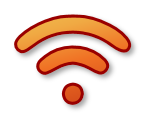 To fully enjoy your Kindle Fire you really need to have regular access to Wi-Fi, which is an Internet signal broadcast by an Internet Service Provider (ISP, where you get your Internet).
Now-a-days it's very easy to get Wi-Fi in your home for most countries, depending on where you live. Contact your ISP as they can help you with the technical specs. If you're already paying for Internet then all you need is a router to broadcast the signal for you.
Most likely you have family members or friends who already have WiFi in their homes, which they can help you connect to and register/use your Kindle Fire if you don't have WiFi setup in your own home.
You can also find free WiFi spots at many public locations such as:
Airports

Book stores

Coffee shops
Hotels/Motels

Restaurants

However, Amazon does sell a few 4G versions of their tablet so you can pay for constant Internet access where available.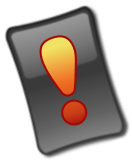 Important Note!

Due to the nature of public WiFi hotspots being "public" there are some safety issues to be aware of, specifically that a hacker could potentially find your connection and access your personal information.
For this reason it's best to NEVER use public WiFi when using personally sensitive information including any form of banking and logging into any personal accounts for email, shopping, etc.
It's always safest to use a secure, password protected WiFi signal.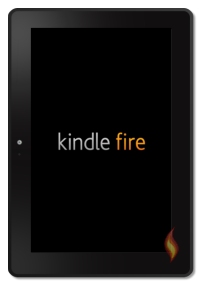 What Can a Kindle Fire Do & How Do I Use It?

If you've already got one of these babies in your hot little hands and are itching to fire it up (pun intended) see my tutorial on how to use a Kindle Fire and I'll help you get started, 'cause I'm sweet like that. ;)
Once you've got the basics down of what a Kindle Fire is and how to use it, it'll be time to get to the good stuff, which is the main reason you have/want one, right? Alright here it is: Everything a Kindle Fire HD/HDX can do!