Best Unique Kindle Fire Game

FTC Disclosure: If you make a purchase via a link on this site, I may receive a small commission. There will be no added cost to you. Thank you!

I absolutely adore this Kindle Fire game! The graphics are adorable and the game play is simple, yet the strategy is complex. And it's totally addictive!
Find out the winner of the Best Unique game to play on your Kindle Fire.


Prices are subject to change at any time and without notice. Products listed as free may no longer be free. Please confirm all prices before purchasing products. LoveMyFire.com is not responsible for any price changes or purchases you make. Please see the Terms of Use.
Best Unique Kindle Fire Game: Triple Town
Update: Unfortunately, this game is no longer available in the Amazon App Store. :'(

Versions:
Triple Town - $0.00 FREE!
Triple Town Unlimited Turns - $3.99 (in-game purchase)

Why it's the best:

Super unique game play

Cutest graphics ever

Simple yet complex
Play at your own pace (i.e. there's no timer!)

Screen Orientation: Both Landscape and Portrait

Although you combine three items to create a new item, this game is nothing like a match three game. Which is why it's so unique. I'm honestly super tired of all the match three games out there, so when I first understood how to play Triple Town I was extremely excited to try it out. Now I'm addicted to it!

To play, you place the next available item (in the yellow box) onto any open space (dirt) on the board.
Item + Item + Item = New Item
When three (or more) of the same item are jointed together (horizontally and/or vertically) they form a new item that is created in the spot where the last item was placed.
For example, the main item you usually get is grass and three pieces of grass creates one bush, as shown below.
| | |
| --- | --- |
| Grass + Grass + Grass | = Bush |
When you join three bushes you get a tree and so forth. If you join four or more of one item the graphic of the new item is slightly different.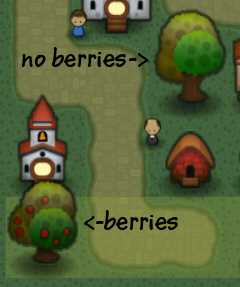 For example: a tree created from three bushes is plain, while a tree created from four+ bushes has berries on it.
Here's what each item creates:
Grass + Grass + Grass = Bush
Bush + Bush + Bush = Tree
Tree + Tree + Tree = Hut

Hut + Hut + Hut = House
House + House + House = Mansion
Mansion + Mansion + Mansion = Castle
Castle + Castle + Castle = Floating Castle
Floating Castle + Floating Castle + Floating Castle = ?
This is as far as I've gotten... how about you?


The Most Adorable Bears Ever!

You continue to place and join items to build your little town but watch out for the bears (which are SO cute!) or they will take over your village!
Regular bears wander around, blocking your way, while ninja bears (I hate these!) "ninja jump" to any spot on the board, usually to the best place for your next item, thus effectively blocking you.

| | |
| --- | --- |
| Triple Town Bears | Triple Town Bear Tombstones |
When you block a bear so he can't move, he dies and a tombstone appears in his spot. When you join three or more tombstones you create a church!
Tombstone + Tombstone + Tombstone = Church
Church + Church + Church = Cathedral
Cathedral + Cathedral + Cathedral = Treasure Chest
Treasure + Treasure + Treasure = Large Treasure Chest
There are a couple other cool features, like crystals, rocks, and a save location, but I've got to leave something for you to discover!
If you haven't yet tried Triple Town be sure to check it out, it's free after all (more on that below)!


In-Game Purchases
This is the full version of the game, although you have a limited number of plays. The number of plays/turns increases with the (silent) ticking of the clock, so even if you run out of moves, you just have to wait until time has passed. (Go tinker with something else on your Kindle Fire and then come back to play some more Triple Town!)
Or, if you become impatient (like me) and don't want to wait for more moves you can buy unlimited turns. It's a one-time purchase, and at the time I paid for my unlimited turns of Triple Town it cost me $3.99. (See my article about free games to learn more about in-app purchases.)

That's a little high for a game so be careful if you're 1. impatient and 2. become easily addicted to games, 'cause that's a deadly combination. (Sneaky developers!)
Buying unlimited turns does give you three extra maps to play with too, which makes for a fun variation to this game on your Kindle Fire.
| | |
| --- | --- |
| Triple Town: Select Map | Triple Town Store |
In Triple Town you also gain coins which you can use to buy specific items and even an "undo" option. If you want more coins you can buy them with real money, but I've never had the need or urge to do so.

Luck vs Skill

I especially enjoy games that have a good balance of both luck and skill. I usually don't care for games that are heavy on either end like chess (skill), or Monopoly (luck).
Triple Town has such a great balance of both luck and skill which is one of the reasons it's so simple yet challenging to play and thus addictive... IMO.
So go check out Triple Town to see if you think it's the Best Unique Kindle Fire Game. You might not come back, 'cause you'll be glued to your new Kindle Fire Game!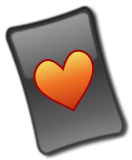 Love Note!

It's been about a year since I wrote this article and I'm still addicted to this game. I did take a break for several months, but while on a week long vacation with my family I showed it to one of my brothers and I got hooked again.
The game developers had made some changes since I'd last played by adding new maps and new items to purchase. I've played enough hours to earn enough in-game coins to buy all four pets: cats, dogs, pigs, and horses.
I've still been unable to build three floating castles together. Oh well!

---
Unique Kindle Fire Game Runner Up...
Plants vs Zombies

Versions:
I LOVE Plants vs Zombies, but since I haven't yet played it on my Kindle Fire I didn't feel I could honestly give it a Best Kindle Fire Game title.
If I love this game why haven't I downloaded it to my tablet yet? Well, you see it's like this: a college roommate once told me of a job she took at the Hershey's Chocolate Factory in Pennsylvania. As an employee she could eat all the chocolate she wanted, which she did... and lots of it... until she was sick... very sick... so sick of chocolate that she couldn't eat it again for a very, very, v-e-r-y long time.


You know, they probably lose less product to employees this way, instead of forbidding them to eat it. I wonder if they still do this... hm, I wonder if they're hiring. LOL
That's how I feel about Plants vs Zombies.
I have played this game for HOURS on my PC. I probably could have written a whole series of books with the amount of time I've enjoyed (wasted) playing this game. I played it so much that I am sick of it... very sick of it... so sick of it that I don't even want to try it on my Kindle Fire.

Maybe in another year or two I'll be able to stomach it. But considering that this app has 100's of five star reviews it looks like it's a winner on the Kindle Fire, so if you haven't yet played this game go check it out- unless you don't want to become addicted to yet another all-consuming game. (You've been warned!)


Update: Well, it's been about a year since I wrote this article and my husband eventually purchased Plants vs Zombies for his Kindle Fire. Since we use the same account I went ahead and downloaded it to my tablet. What's the verdict? Well, I'm still sick of it! I couldn't play more than a few times before I'd had enough. Toooooo many zombies! LOL!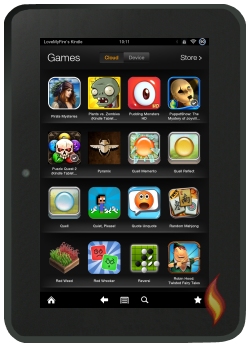 More of the Best Kindle Fire Games

Don't miss these other fabulous Kindle Fire Games which won BEST in their category:


I love playing games on my tablet! Don't you? And these are some of the best of the best.

Looking for games for kids age 3 to 12?
Then check out my article about Osmo - a unique toy that brings the digital and physical worlds together!

At Amazon