Best Kindle Fire Card Game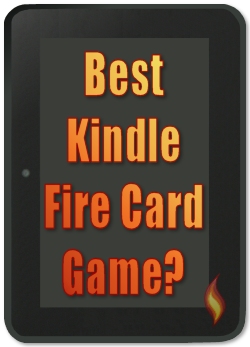 A Unique Game Is the Winner of this Category!

For the winner of Best Kindle Fire Card Game I've chosen a unique app that you probably haven't heard of- it hasn't even reached the Top 100 in the Amazon App Store.
Then how could it be the best Kindle Fire Game in the Card Category?
Find out now!



Prices are subject to change at any time and without notice. Products listed as free may no longer be free. Please confirm all prices before purchasing products. LoveMyFire.com is not responsible for any price changes or purchases you make. Please see the Terms of Use.
The Winner is... Alchemy Challenge!

Update: Unfortunately, this game is no longer available in the Amazon App Store.

Versions:
Alchemy Challenge - $0.00 (Free!)

Why it's the best:
Unique card game
Quick turn-based play
Good balance of skill vs luck
Although the grammar for this game's instructions is lacking, the game itself is quite fun to play, at least the time I've spent playing it has probably accumulated into several hours (maybe days) worth by now.
As a gamer (see my Love Note! on the Kindle Fire Games page for juicy details of my gaming history) I really like games that involve both skill and luck; too much of either usually ends up being too difficult or too boring. Alchemy Challenge has a nice helping of both.
I also love all things magic related (dragons, wizards, spells, etc) which ads to this game's appeal.

In this unique card game you are an alchemist (aka wizard) battling with another alchemist. You play cards in an attempt to build your tower before the enemy, or to destroy the enemy's tower before he gets yours.
Once you've played several rounds you'll figure out some strategies that work for you. I did find, however, that it's much easier to win by building my tower first. So, to really increase the level of difficulty I made it a personal challenge to destroy the enemy's castle instead of building mine first. Now it's much harder to win this fun Kindle Fire Card Game.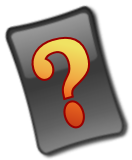 Got a Question?

Wondering where the solitaire category is? Well my pick for the Best Kindle Fire Card Game is for a non-face-card game and is based on uniqueness and number of hours played (ie many).
If you're specifically looking for a solitaire app there are a TON of them out there (they kind of breed like rabbits) many of which come as an entire pack of solitaire games, and they range in quality from poor to great and from free to expensive.
Other Great Kindle Fire Card Games

You'll also find apps for specific card games like Hearts, Spades, Cribbage, Bridge, Rummy, and FreeCell. There are name brand card games as well, including Uno and Phase 10.
If you're looking for a good poker app, Zynga Poker is an online poker game that's extremely popular, is quite well done, and is free.
Ignore the one star ratings on this one, though, as the majority of them were posted from Words With Friends enthusiasts who became all worked up over a Zynga Poker add that was covering their WWF game. If you have this error just uninstall and reinstall WWF.

If you really want a solitaire recommendation, I've downloaded and played with the Solitaire Free Pack which meets my basic needs, but I personally choose to spend my gaming time on other cool Kindle Fire games instead of playing solitaire (I save that for my little addiction with Spider Solitaire that I play on my PC when I need a break from writing... or when my brain is fried.)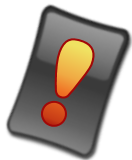 Important Note!

Since I first downloaded and installed Alchemy Challenge, a new multi-player feature was added but unfortunately I've been unable to get it to work. I'm not sure if this is an issue with the Kindle Fire, my Wi-Fi, or something on their end, but since I still enjoy playing this game with the A.I. it will maintain it's winning spot, although it could be bumped if a better Kindle Fire Card Game comes along.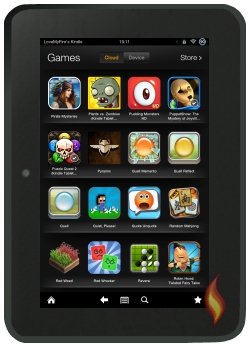 More of the Best Kindle Fire Games

Don't miss these other fabulous Kindle Fire Games which won BEST in their category:


I love playing games on my tablet! Don't you? And these are some of the best of the best.

Subscribe to
Love My Fire's

Kindle Fire Newsletter

!


To be notified of new Kindle Fire news, deals, articles, exclusive content, and more subscribe to my Kindle Fire Email Alerts!