Best Kindle Fire Game Overall

FTC Disclosure: If you make a purchase via a link on this site, I may receive a small commission. There will be no added cost to you. Thank you!

My Pick for Overall Best Game App on the Amazon Tablet!

I love playing games on my Kindle Fire so I thought it would be appropriate (and fun!) to create a list of the best games. This page is all about the winner for the Best Kindle Fire Game Overall... can you guess what it is?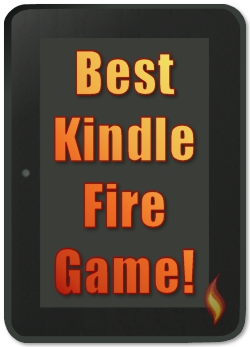 Prices are subject to change at any time and without notice. Products listed as free may no longer be free. Please confirm all prices before purchasing products. LoveMyFire.com is not responsible for any price changes or purchases you make. Please see the Terms of Use.
Best Kindle Fire Game Winner... Quell!

Versions:
Why it's the best:
Quick to play
Clever

Simple
Easy yet tricky
Soothing artwork and music

This pick will come as no surprise to Quell fans- have you seen the number of stars and reviews this game has received (4.6 when I last checked, with over 4,500 reviews!).
Even with the excellent rating it took me awhile to get around to trying it out, but after I downloaded and started playing Quell I instantly understood its appeal.
Simple, clever, yet tricky at times.

All you have to do is slide the raindrop right, left, up, or down and collect all the pearls- yeah, it's not always as easy as it sounds. There are obstacles, spikes that destroy the raindrop, and tricky plays that are required to beat each level.

The best part for me was the challenge to get all the pearls in the least amount of moves as possible. I was determined to do it every time, which I did (although I admit to using a few hints, especially near the end with some of the harder puzzles when my patience would run out).
If you haven't yet tried this game take the risk to do so now, you'll probably find yourself really enjoying it like the rest of us Quell fans!


Quell Sequels

Fallen Tree Games, the developers of Quell, have created (thus far) two more sequels: Quell Reflect and Quell Memento.
Each sequel is just as good, if not better, than the first! In Quell Reflect we are introduced to more new challenges and features.
Fortunately, the gorgeous artwork and beautiful simplicity of this game doesn't suffers with each new release but just keeps getting better and better.

Quell Memento steps things up a notch by adding a bit of story line to the game as well as new gems and tricks. These really bump up the level of challenge and difficulty.

The quality of these games is top notch and well worth spending a bit of money (or Amazon Coins) to play them!
Here are some screen shots from these fun sequels: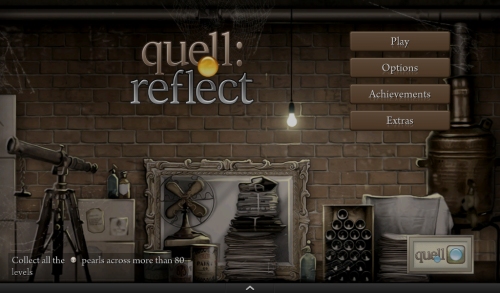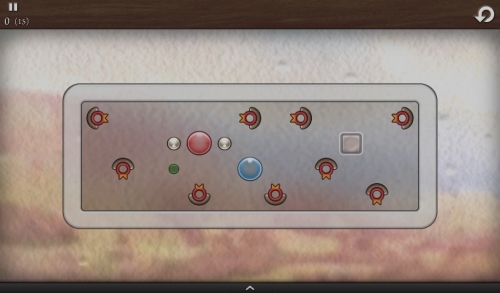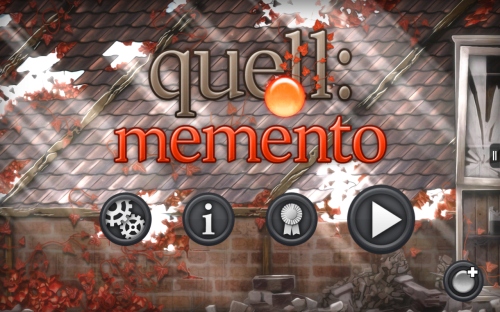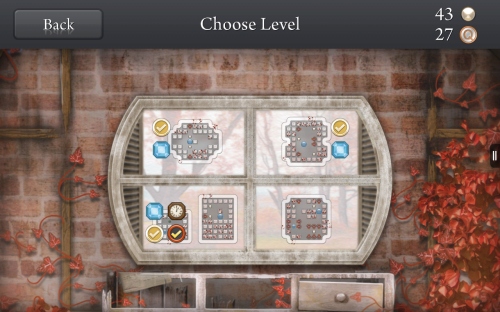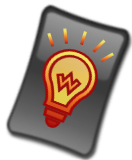 Try It!

Once you've beaten Quell try to find the extra secret levels before moving on to the sequel, Quell Reflect, which also has a set of hidden levels.
Need a hint? (I did.) Highlight the following section of text to reveal the solutions. (The text is hidden because it's the same color as the background to keep these hints spoiler free for those who want to figure it out on their own. Just take your mouse, click and drag over "Quell Hint" and to the right and under it to reveal the hints.)

Quell Hint:

Tap three times on the paint color pallet resting on the easel.

Quell Reflect Hint:

Tap three times on the fan.

I just started playing Quell Memento (it only came out the day before I updated this article to add the new release of this latest sequel) so after I discover its secret levels I'll add a hint for it as well. ;)

"What About..."?

"But wait!" you yell. "What about Cut the Rope? What about Where's My Water?"
Yes, yes, I didn't forget about these extremely popular game apps. I've enjoyed playing them too, but they've gotten so much attention and are all so good I couldn't really pick one above the rest. Instead, my choice came down to a personal bias (since this is my site, I can do that *wink*).
Unlike games like Cut the Rope, Quell is a game that I was able to play all the way through without eventually giving up out of frustration or boredom.
Yeah, I'm not sure I like admitting that, but there it is. Do I get points for honesty?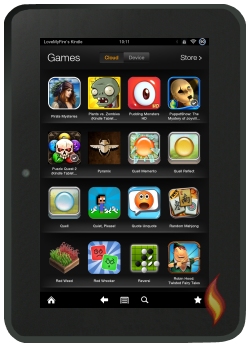 More of the Best Kindle Fire Games

Don't miss these other fabulous Kindle Fire Games which won BEST in their category:


I love playing games on my tablet! Don't you? And these are some of the best of the best.

Looking for games for kids age 3 to 12?
Then check out my article about Osmo - a unique toy that brings the digital and physical worlds together!

At Amazon