Osmo for Kindle Fire
FTC Disclosure: If you make a purchase via a link on this site, I may receive a small commission. There will be no added cost to you. Thank you!

Just before Christmas (2022) I was contacted by a reader asking about my opinions on Osmo for Kindle Fire, a learning system designed for kids.
This isn't something I've used, but I decided to take a look at Osmo to learn a little more about it. I discovered that it's enormously popular with parents, but not without its drawbacks - in particular, with regards to its compatibility with Fire tablets.
If you're interested in giving Osmo a whirl, here's what I found out about the system.

Amazon quietly dropped the 'Kindle' name from its Fire tablets back in 2014, but to a good many of its customers (myself included) the device will always be 'my Kindle'.
I've included the name throughout this article to make it easier for people searching for information about their 'Kindles' to find what they are looking for!
(Click here to discover the differences between Kindles and Fire tablets)
What is Osmo for Kindle Fire?
Osmo is a very unique system that aims to educate children through play.
But it's much more exciting and hands-on than a typical educational app.
That's because it brings the digital and physical worlds together, using sophisticated reflective technology that you fit to your tablet's camera.
Your child can then handle real life objects, like fake money, maps, fake pizza toppings etc, and use them to interact with the characters they see on screen. 
It's a pretty cool concept, isn't it?
As much as I love the Fire tablets, staring at a screen for hours isn't great for kids. Looking away at least once every 20 minutes is recommended to avoid computer vision syndrome.
And this combination of digital playwith real-life objects encourages kids to do just that! 
How Does it Work?
With Osmo, your child places their Fire tablet into a special base that holds it at a particular angle. 
You then secure a piece called a 'reflector' over the tablet's camera. This enables the tablet to 'see' the physical pieces your child uses. It does this by bouncing an image of the playing area into the camera. The app then recreates the image on-screen, or incorporates the effect of that image into the story. 
There are a variety of games available, and each comes with its own pieces.
This short video shows you how gameplay looks in practice: 
What Age is Osmo Designed For?

Different games in Osmo are directed towards different age groups. Some contain multiple levels of difficulty that will appeal across a wider age range.
There are kits sepcifically for younger children, suitable for ages 3 to 5.  Most other games are suitable for ages 5 to 12.
What Can Children Learn Using Osmo?
Osmo is designed to teach a broad range of skills and there are kits available to suit just about any interest!
The kits help develop:
Numeracy
Literacy
Science
Geography
Coding
Artistic skills
Critical thinking
Problem solving
Physical coordination
Spatial relational skills
Education is made fun, with some challenging concepts made so much easier to understand than via textbook learning.
For example, fractions are taught by encouraging kids to top a pizza, perhaps one quarter pepperoni and three quarters plain cheese!
Coding is taught by connecting and arranging physical coding blocks.
Lessons like these turn abstract ideas into something tangible. And recognizing the practical applications of these skills makes them a  lot more interesting to learn!
Which Tablets is Osmo for Kindle Fire Compatible With?

Here's the tricky part.
The Osmo system is only compatible with Fire tablets and iPads. But it's not compatible with all models of either tablet.
At the moment it works with:
The Fire HD 8 (8th and 10th generations)
The Fire HD 10 (9th and 11th generations)
It does NOT work with the the Fire 7 (12 generation).
Nor does it currently work with the Fire HD 8 (12th generation), although the software is being updated in order to make it compatible. This was scheduled to happen by the end of January 2023, so watch this space!
Compatible tablets include the Plus models and Kids editions of the Fire tablets listed above (ie Osmo will work with the Fire HD 8 Plus, as long as it's an 8th or 10th generation model).
In order to use Osmo with the Kids edition tablets, you have to remove the cover.
The minimum Fire OS version required to use Osmo is 7.0
Just to make things a little more confusing, not all games work with all compatible Fire tablets. You can learn more about what is and isn't included on the Osmo website.
What Do I Need to Use Osmo for Kindle Fire?

In order to play Osmo games on a compatible Fire tablet, all you need is an internet connection, an Osmo base, and an Osmo reflector.
You can buy starter kits that include the base and reflector, along with certain games  (I've listed them at the end of this article). 
However, if you own a Fire HD 8 (10th Generation) or Fire HD 10 (11th Generation), you will need the new Osmo Reflector for Fire Tablets (2021) for Osmo to work with them.
This doesn't come with any of the kits, so you need to contact Osmo in order to get one.
You can find the instructions for doing this here. 
Osmo - Base for Fire Tablet (Original Reflector Included)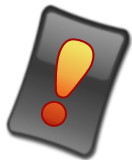 Osmo sells bases for both Fire tablets and iPads.
But they are NOT interchangeable, so make sure you buy the right one!
Is Osmo for Kindle Fire Worth Buying?
There's no denying that the Osmo is an excellent educational tool. Its kits have thousands of positive reviews and the idea of bringing together physical and digital play is genius!
Interacting with the game is a great way for kids to master tough concepts and many reviewers have commented on how quickly their children were able to master skills they'd struggled with previously. 
There are a few downsides though.
The compatibility issues make purchasing Osmo for Kindle Fire a bit of a minefield. You have to check carefully that your edition of the Fire will work with the system, then you need to find the games that are compatible with it.
Another consideration is cost - this is not a cheap system. Of course, this isn't surprising - the tech is pretty sophisticated, so it's obviously going to be a lot more expensive than buying educational apps.
But whilst some of the games have increasing levels of difficulty and will have lasting value, others have a relatively short shelf life and are not really suitable for replaying. 
Osmo Kits and Products

If you've decided to give Osmo a try, here are the most popular kits and games, all available at Amazon.
Have you tried Osmo for Kindle Fire?
Then I'd love to hear your opinion on the system.
I ♥ My Fire!
- Christine