Best Kindle Fire Hidden Object Game
FTC Disclosure: If you make a purchase via a link on this site, I may receive a small commission. There will be no added cost to you. Thank you!

There are so many wonderful Kindle Fire hidden object games that it took me awhile to pick just one. I've been having a ton of fun with all these Kindle Fire games but there can only be one winner. I was picky about which it was and now here it is!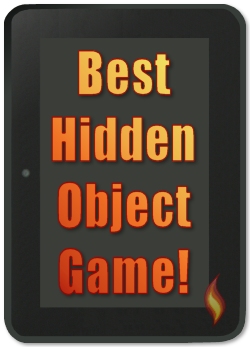 After checking out the winner on this page, don't miss my new list of favorite Kindle Fire games which includes many fabulous hidden object games! (There's a link to it at the bottom of this page, but I wanted to be sure you knew about this list!)


Prices are subject to change at any time and without notice. Products listed as free may no longer be free. Please confirm all prices before purchasing products. LoveMyFire.com is not responsible for any price changes or purchases you make. Please see the Terms of Use.
Best Hidden Object Game... Twisted Lands!

Why It's the Best:

Amazing graphics with beautiful scenes
Excellent hidden object search
Fabulous detective challenges and puzzles
Spooky storyline
In-game hints
Perfect price
This was a tough pick, as there are a ton of fabulous hidden object games for the Kindle Fire, several of which came close to winning, but in the end Twisted Lands beat out the rest.

Since writing this article, I've discovered that this first game in the series is compatible with the Kindle Fire HD 7" but not the 8.9".
I don't know why, since the sequel works great on both, but I thought you should know!


There's More to the Story!

There's even more to come as this game is the first in a series (see more on the Twisted Lands series below). I'm really excited and can't wait to play the rest of these games!

Hidden Object + Detective Mystery = FUN!!!

Hidden object games are super popular because they have a basic seek and find aspect to them. (Who didn't love hide and seek as a kid?)
One of the main reasons Twisted Lands was my pick, was that in addition to the ever fun hidden object aspect this game also has a detective/mystery feature.
Detective games are ones in which you have to find objects, unlock secret areas, and solve puzzles. Since they are my favorite type of game to play on my Kindle Fire it was only natural that a hidden object game with a detective twist to it would be a contender.
And Twisted Lands doesn't disappoint as both a hidden object game and a detective game. Love it!


The Perfect Price

With all the reasons I gave for this game being the best (as listed above), the final result came down to it only costing .99 cents! I believe that's the perfect price for these Kindle Fire games.

Many of the great hidden object games that are currently available for the Kindle Fire cost several dollars, but Twisted Lands is only a buck- definitely worth paying for!


Hidden Objects: Hunting and Searching

Twisted Lands does have a lot of hunting and searching for hidden objects, clues, and puzzles which lead you back and forth from place to place, but that's the whole point.
Fortunately, it does have an in-game hint option if you get lost, which is easy to do when there are a ton of beautiful scenes to visit.


Twisted Lands Story: The End... Or Is It?

I also want to mention that I found the story ending of this hidden object game to be a bit corny (aren't they all?) but if you look at it from a spooky/creative angle it's not too bad... at least not enough to keep it from winning the Best Kindle Fire Hidden Object Game!
After doing a bit of searching I found that Twisted Lands actually has a sequel, Twisted Lands: Insomniac.
When I first wrote this page the sequel wasn't yet available, but now it is!


Twisted Lands Sequel Now Available!

The sequel to Twisted Lands is now available in the Amazon App Store!

I really enjoyed playing this sequel to the best Kindle Fire Hidden Object game. The graphics and suspense were just as excellent as the first, but I was a bit confused with the ending.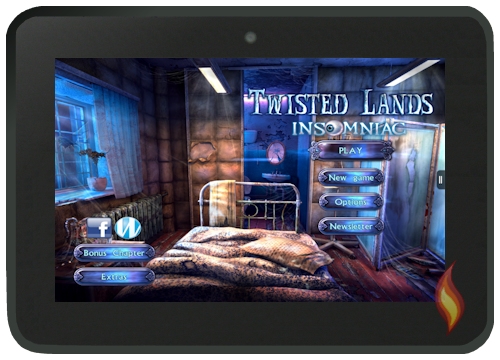 There is a really cool "Bonus Chapter" you can play when you finish the main storyline of this game, so don't miss it. It's kind of like the prequel to the story as it explains a few more things.
Fortunately, there's a third game in this series (it's not yet available for the Kindle Fire, but I'm sure it's in the works). Hopefully it will clarify things even more.

Although the game does cost more than the first, I still enjoyed playing the hidden object and detective games in it and highly recommend it if you love these kinds of games.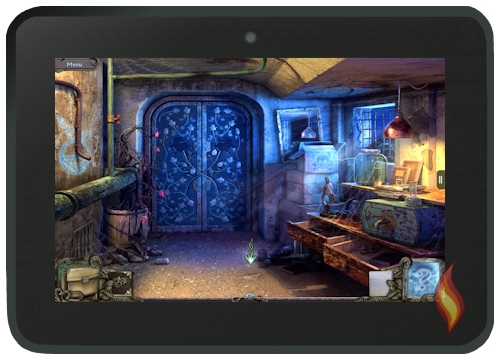 If you get stuck just tap the mirror with the question mark. Or, if you get really stuck, see the "Extras" section from the home screen which has some helpful videos for each main puzzle.
I hope you enjoy this sequel as much as I did. Can't wait until the next in the series... which is NOW available!


Twisted Lands: Origin

Yeah, another Twisted Lands game is now available!
I'm currently playing this game and haven't yet finished it (I just couldn't wait to tell you about it) but I'm excited to get to the end because it's been great so far.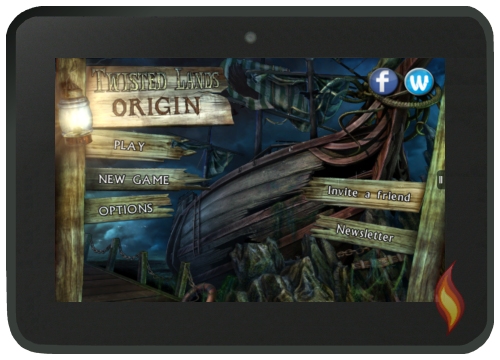 Here are a few more screenshots of this fabulous game!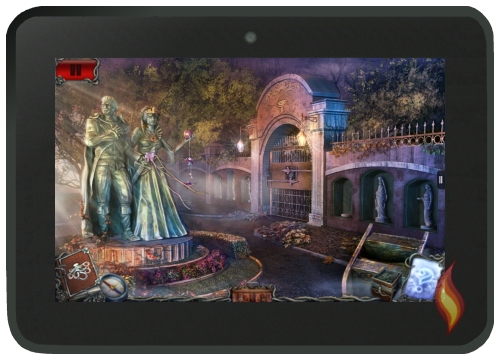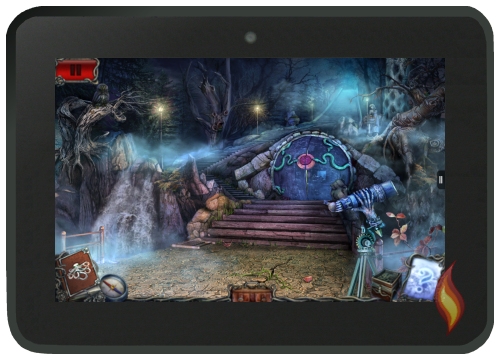 I hope you love these games as much as I do! Have a Kindle Fire hidden object game you love better? Share it in the comments below.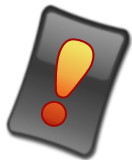 Kindle Fire Game Download Tip:

One important thing to be aware of is that Twisted Lands is a HUGE file. It takes a long time to download and after you open the game it installs some additional files.
One tip to try before downloading, installing, and playing this hidden object game is to increase the time on your Kindle Fire before it goes to sleep. This will allow the game to continue downloading without the screen turning off, which turns off your Wi-Fi and thus interrupts and cancels the download.

See my article on "How to Change Your Kindle Fire Screen Timeout" for step-by-step instructions on how to do this.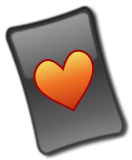 Love Note!

Ever since I discovered the Mystery Case Files, I've been hooked on hidden object games.
The idea of looking for hidden items isn't new, the first "I Spy" books for children were published years ago, heck this type of game has probably been around since the beginning of mankind.
I believe the Mystery Case Files (MCF) games were the first hidden object computer games created for adults- although I could be wrong (it's been known to happen on occasion). The MCF became hugely popular which of course caused a massive spawning of other hidden object games, not all of which are of equal quality or value.

I especially enjoyed future MCF games which also had unique puzzles and codes to be solved. I actually prefer detective/mystery games with clever puzzles over the basic object search, as long as they are clever and not too easy or way too difficult.

Ready, Set, Go!

Now that you've read my reasons and seen some great screen shots from Twisted Lands, be sure to check it out and see for yourself.
Or, if you'd like to see more games like these, see this nice big list of my favorite games for the Kindle Fire!

Don't agree with my pick for Best Kindle Fire Hidden Object Game? Want to rave about another game? Share your thoughts in the comments section below!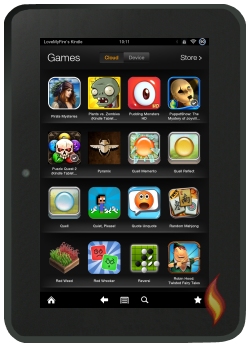 More of the Best Kindle Fire Games

Don't miss these other fabulous Kindle Fire Games which won BEST in their category:


I love playing games on my tablet! Don't you? And these are some of the best of the best.

Looking for games for kids age 3 to 12?
Then check out my article about Osmo - a unique toy that brings the digital and physical worlds together!

At Amazon