Best Kindle Fire Creation Game
A Fun, Creative Game Wins this Category!

FTC Disclosure: If you make a purchase via a link on this site, I may receive a small commission. There will be no added cost to you. Thank you!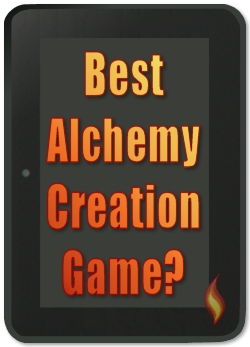 Here's my pick for the Best Kindle Fire Creation Game, but what does that mean?

Creation games are a clever "alchemy" type game where you add two elements together to create a new element. For example:
water + fire = steam
air + earth = dust

earth + water = mud

earth + fire = lava
I first stumbled upon this type of creation game for the Kindle Fire with Alchemy. Later I found Alchemy Genetics and then Doodle God and its spin-offs. I obsessively played through each game from beginning to end and although I like certain features in each game, there's one that stands out above the rest...


Prices are subject to change at any time and without notice. Products listed as free may no longer be free. Please confirm all prices before purchasing products. LoveMyFire.com is not responsible for any price changes or purchases you make. Please see the Terms of Use.
Best Kindle Fire Alchemy Game... Doodle God!

Versions:
Why it's the best:
Fabulous graphics
Simple and unique game play
Creative mini games
Excellent quality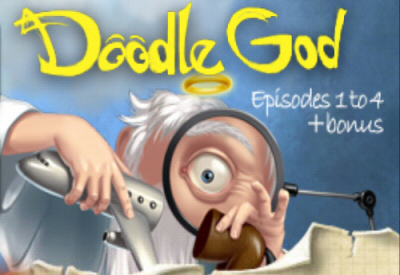 Doodle God with it's fabulous artwork, simple structure, and multiple games takes the cake (well, it would if there was cake)! I love how this game was developed. Almost everything was expertly done. It has the best overall quality and is well worth the price.

If you have a short attention span this game app might be the one for you- at least it works for me! I found it was easy to play for several minutes, move on to something else, and then come back for some additional game play.
Other Creation Games

After playing Doodle God check out the other versions, Doodle Devil and Doodle Farm. Neither game is quite as good or as long as Doodle God, but both are fun to play. Be aware, though, that Doodle God and Doodle Devil may have some elements that are not appropriate for children, fortunately, both games have a kid-friendly option.

Also check out these other creation/alchemy games:

Alchemy Genetics is especially clever with its unique twist on the creation aspect by joining two separate features from animals to create a new creature.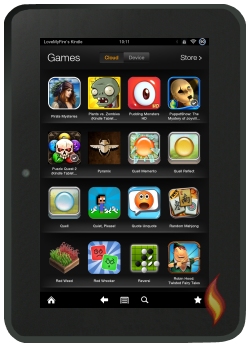 More of the Best Kindle Fire Games

Don't miss these other fabulous Kindle Fire Games which won BEST in their category:


I love playing games on my tablet! Don't you? And these are some of the best of the best.

Looking for games for kids age 3 to 12?
Then check out my article about Osmo - a unique toy that brings the digital and physical worlds together!

At Amazon