Amazon Launches Three New Fire HD 10 Tablets for 2023
If we hadn't had enough excitement already this year with the release of the excellent Fire Max 11, Amazon has another surprise for us - three brand new Fire HD 10 tablets.
If you're a regular visitor to my site, you'll know I love my 2021 model of the HD 10 (you can read my review of it here).
The HD 10 line hasn't had an upgrade since then, so it will be interesting to see how the new model compares
The New Amazon HD 10 Fire Tablets for 2023 are : (links take you directly to the Amazon website )

(Note: there is no upgrade to the 2021 release of the Fire HD 10 Plus)
Here's a look at what's new with each device...
FTC Disclosure: If you make a purchase via a link on this site, I may receive a small commission. There will be no added cost to you. Thank you!

The All-New Fire HD 10
The 13th generation of the Fire HD 10 has arrived!
Remember - this isn't a brand new device (like the Fire Max 11), but an upgrade to an old favorite.
So while the changes aren't massive, there are a couple of tweaks that make the All-New Fire HD 10 even more of a pleasure to use!
First up is a welcome increase in speed,  with the octa-core processor making it 25% faster than the previous version (according to Amazon).
At 15.29 oz the 2023 Fire HD 10 is also a little lighter than its predecessor (which weighed in at 1.03 lb), but the dimensions are virtually identical.
At 3 GB RAM, the memory stays the same, as do the storage options.
You can choose between 32 GB or 64 GB of built-in storage,  which can be expanded with a microSD card by up to 1 TB.
But there's a nice improvement to the cameras.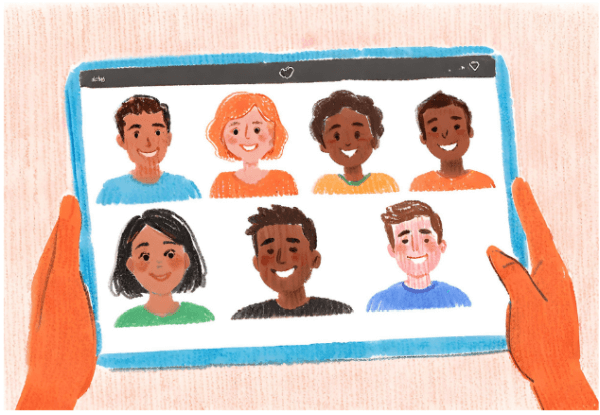 Image generated by Canva AI
The front-facing camera has been upgraded from 2 MP to 5 MP, with 1080p HD video recording compared to the previous 720p.
This means better selfies (if that's your thing!) and improved video chats with friends, family, or colleagues.
The biggest change, though, is that the device now offers support for handwriting recognition technology and the Made for Amazon Stylus Pen (sold separately).
This allows you to write naturally in apps that support it,  sketch in OneNote, and more.

Up to now, you had to buy the (more expensive) Fire Max 11 for this, so it's nice to now have it available on the more affordable HD 10.
And while I'm on the subject of price...
The All-New HD 10 is launching with a price tag of $10 LESS than the starting price of the 2021 model, which is unexpected but very welcome!
It's available in 3 colors - black, lilac, and ocean, and you can pre-order it NOW!
Accessories for Fire HD 10 Tablet (13th Generation)
Here's a list of useful accessories available for the 13th generation Fire HD 10 tablet - all links take you straight to Amazon:

All-new Fire HD 10 Kids Editions
There are still 2 versions of the Kids' Fire HD 10 tablets.
The All-New Fire HD 10 Kids is built for kids ages 3-7, whilst the The All-New Fire HD 10 Kids Pro is designed for kids aged 6-12.
Just like the adult versions, Amazon promises that these new versions will be 25% faster.
They also offer the same, upgraded front-facing cameras.
In addition, the Kids' versions offer an increased battery life of 13 hours (up from 12).
One year of Amazon Kids+ is included with both models, which gives your children access to appropriate books, videos, audio books, games and apps. 
Both models also come with a  2 year worry-free guarantee, where Amazon promises to replace the device if it breaks.
Want to Trade-in Your Older Kindle Fire?
If you have an older Kindle Fire and want to upgrade to the latest version, you may have the option of trading it in.
See my article about the Amazon Trade-In Program for Fire Tablets to learn more.

Want to Save Money When You Upgrade?
Then consider buying a refurbished Fire tablet through the Amazon Renewed program. It comes with the same limited warranties as a brand new device!
Learn How to Transfer Content from Your Old Fire Tablet
Amazon makes it pretty easy to transfer to transfer content from your old Fire tablet when you upgrade. But it's important to realize that not EVERYTHING can be moved to your new device.
Learn more about how to transfer files from one Fire to another

Tell me about your new device!
I'd love to hear your experiences with the 13th generation of the Fire HD 10.

If you order one of these new Fire tablets for 2023, please let me know what you think - good and bad - so I can share your experiences with other readers.
You can contact me here - or pop over to the Love My Fire Facebook page and message me there. 
I'm looking forward to hearing from you. 
I ♥ My Fire!
- Christine