Kindle Fire Features
Updated June 05, 2023
FTC Disclosure: If you make a purchase via a link on this site, I may receive a small commission. There will be no added cost to you. Thank you!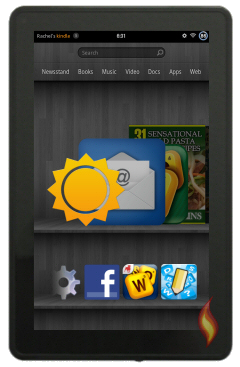 Welcome! This is the place to learn all the Kindle Fire features which make this multi-media device so incredible.
I've added some fun photos and details about Amazon's tablet, so be sure to read through this page and see why I love the Kindle Fire!



This page is specific to the very first generation Kindle Fire (2011) but also goes over some basic Kindle Fire features that may apply to all the tablets.

You may also like to visit the pages for subsequent Fire tablets:

2012
2013
2014
2015
2016
2017
(no pages available for 2018 or 2019)
2020
2021
2022
2023

Kindle Fire Features, Photos, and More
Amazon's 7" Kindle Fire tablet has some fabulous features, which I've detailed (with pictures) below. You'll also find more in-depth articles full of fascinating details about this wonderful device that I love. :)
First, let's go over the basic features and then I'll list everything the Kindle Fire can do.


Basic Kindle Fire Features
Portable, Yet Viewable

Lightweight Tablet
7" Color Screen
Extra Durable Display
Multi-Touch Response
Android Device
Fast Dual-core Processor
Wi-Fi Internet Connection
Free Cloud Storage
Excellent Price
Portable, Yet Viewable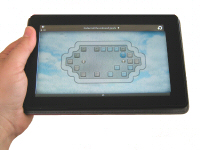 Smaller than the iPad yet bigger than the iPhone, Amazon's Kindle Fire is the perfect in-between size! At seven inches you can easily enjoy accessing an almost limitless amount of entertainment on a smaller, lighter, portable device.
Unlike the small screens of iPhones/smartphones, the 7" screen of this tablet is just right for using the touchscreen. With such a big display it's much easier to enter in searches, URLs, notes, emails, and more.

Lightweight Tablet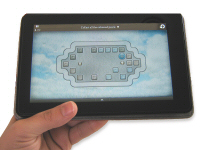 The Kindle Fire is sleek and very comfortable. At under a pound, you can easily hold the device with one hand, or prop it up on your lap, against your knee, or the arm rest of your couch.
I often use a small pillow to prop my Fire up, except for slick surfaces (like the table or counter) I use the stand attached to my Kindle Fire cover.


7" Color Screen
The Kindle Fire screen truly has a brilliant, beautiful color display which you can see right away when the tablet boots up and shows the preloaded background image on the startup screen.
As long as the files themselves are of good quality resolution, videos and pictures look amazing. Look how clear this image is of this movie trailer: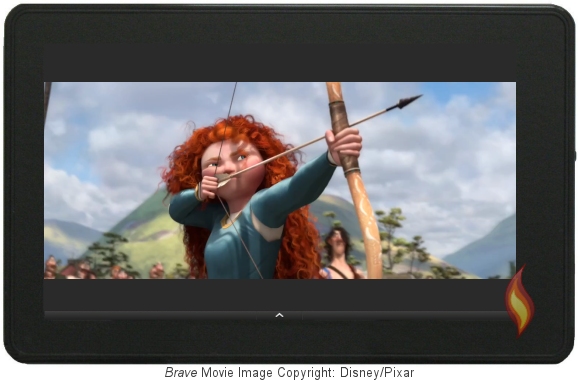 Unlike laptop screens, the Amazon tablet has "in-plane switching technology" (what a mouthful!) which basically means you can clearly view the screen from an angle instead of viewing it head-on like you have to with a laptop.
Unfortunately, the screen on the Kindle Fire does have a high level of glare, causing both indoor and outdoor- especially outdoor- lighting to reflect off the display.

Update: the new Kindle Fire HD screen has 25% less glare and is so much easier to view with both indoor and outdoor light. The Kindle Fire HD is available in both 7" and 8.9" sizes too. Go check 'em out!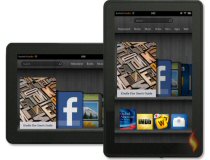 When indoors, I find it's easiest to see clearly when I'm facing the light source instead of having the light above or behind me, such as sitting in front of a window.
Amazon's Kindle Fire also has a cool auto-rotation feature for using the tablet in either landscape or portrait. Although, depending on the feature, you can lock the rotation when you don't want your screen to automatically rotate.


Extra Durable Display

Amazon claims that the Kindle Fire has an extra durable display that's resistant to scratches and bumps. Although I love my Kindle Fire and am careful, I can still be a bit rough with it, but I haven't had any problems with scratches or other issues resulting from simple bumps and knocks.
From my research I've learned more about the actual glass that is covering and protecting the Kindle Fire screen, which is quite fascinating, so read more about it to know all the details for yourself.


Since writing this article I've discovered why it's important to be careful with your tablet and protect the Kindle Fire screen. Learn from my big mistake (and see pictures of it) so the same thing doesn't happen to your Kindle Fire!


Multi-Touch Response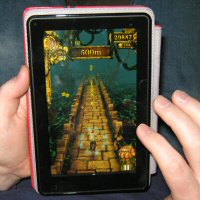 The response of the touch screen on the Kindle Fire is excellent. Reactions to swiping, sliding, tapping, and zooming (pinching two fingers and spreading them away from each other) all work great, unlike some other tablets I've used.
I'm not much of a patient person (don't ask my husband, he'll just laugh) so I expect my electronics to instantly and accurately respond to all my demands, and the Kindle Fire is no exception.
Although the Fire's response to my lightning speed reflexes isn't perfect, I'm very satisfied with the overall speed of my Amazon tablet. It boots up fairly fast and for the most part it only takes half a second or so to jump from a book, to the web, to an app, and back to my book.
(The picture above is of my husband playing Temple Run, which is a game app that's SUPER FAST!)


Android Device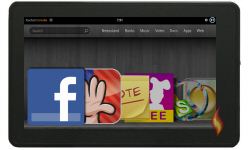 The Kindle Fire's basic operating system is based off of the Android operating system for mobile devices, so you're able to download and install a huge variety of Android apps from Amazon's App Store.
One thing to be aware of, though, is that Amazon has specifically tailored the OS to fit their own regulations for their color tablet. That's why you can't change the preloaded background images or bookshelf wallpaper to show your own photos on your Kindle Fire. (To view photos you must use the pre-installed gallery tool, or download another photo viewing app.)

See my Kindle Fire Apps page for lots of fun goodies and info!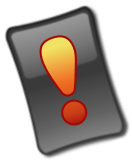 NEWS FLASH!
If you have the original Kindle Fire you can change the background image on the start screen to show your own images (see the bottom of my Kindle Fire backgrounds page).
If you have the second generation or Kindle Fire HD you can make your Kindle Fire look like an Android Tablet (at least act more like one).

Fast Dual-Core Processor

One of the basic Kindle Fire features is that it's super speedy- who doesn't love that? Most of us don't notice when our electronic devices function properly ('cause that's what they're supposed to do!) but we sure do notice when something fails to respond properly to our requests.
I've found the overall speed of the Kindle Fire to be fast; I'm able to download apps, stream videos, surf the web, check my email, etc with little-to-no problem (except for the rare issue that pops up).
So, I'm in agreement with Amazon's claim that the Kindle Fire's dual core processor is fast. :)


Wi-Fi Internet Capability

| | |
| --- | --- |
| The basic Kindle Fire only comes with Wi-Fi capability. As long as a Wi-Fi hot spot isn't locked (or you have the key/password) you can use any private or public Wi-Fi network connection, but no peer-to-peer (ad-hoc) networks. | If you're interested in a 4G connection, the Kindle Fire 8.9" has one available! |


You don't need your own Wi-Fi connection to be able to setup a new Amazon Kindle Fire or to use your tablet, as there are tons of free public Wi-Fi hotspots. Of course, most airports and hotels offer free Wi-Fi access to its patrons, as do many other establishments, including restaurants, coffee and bagel shops, bookstores, etc.
However, most private Wi-Fi connections are locked as the average person has become more aware of what Wi-Fi is and how to protect their bandwidth. It's not honest to use someone else's bandwidth, although if the connection isn't locked your tablet can connect to it.


Free Cloud Storage

When you purchase Amazon's Kindle Fire you will receive free cloud storage on their servers for all your digital purchases from Amazon, including apps, books, movies, music, etc.
You'll also be given a unique Kindle Fire email address which you can use to send basic documents to your tablet. Those documents will be store in Amazon's cloud with your other content.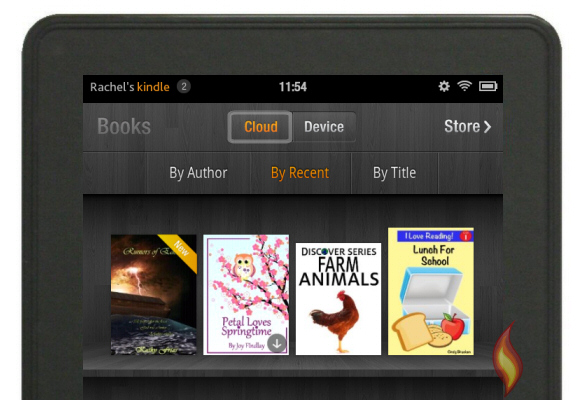 And what's awesome, is it doesn't cost you any extra dough to use the cloud storage. And that leads us perfectly into the final point of this article- price!


Excellent Price = Excellent Deal!


You can't talk about this device without bringing up its low cost. At the time of release, Amazon's very first Kindle Fire was less than half the price of Apple's iPad! What an excellent deal!

You could even buy two or three Fires for the price of one iPad: one for you and one for your spouse, kids, or even a parent.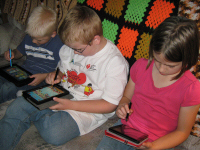 Believe me, once your family (especially kids) sees how cool your tablet is and all they can do with it, they'll want to play on yours.
Having an extra Kindle Fire for any children in your life is a good idea. Here's a picture of my niece and nephews playing on our (mine, my husband's, and their mom's) tablets at grandma's house.
If you do, be sure to see my page about Kindle Fire Security for Kids.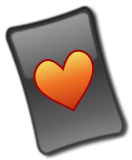 Love Note!

I love the size of Amazon's Kindle Fire! For me and my needs, this tablet is the perfect size to quickly and easily pack around with me wherever I go.
Personally, I find the iPad too big and more like a laptop then a small portable device. Although I have a laptop, I'm a desktop girl and prefer to do the majority of my computer and Internet use on my PC. I rarely take my laptop with me even when I do travel as I find it too inconvenient and bulky to pack along, but I love the size and portability of my Kindle Fire- it travels with me everywhere. I just tuck it in the diaper bag or my purse and away we go!
I also love how large the 7" screen is! I also have to say how much I hate using my husband's Android phone. The super-small size of its screen completely irritates me.
Trying to use such a small screen to surf the web thoroughly tests my patience and often leads to angry outbursts of frustration and annoyance because I always type in the wrong letters, hit the wrong link, and a myriad of other offenses. (I have no idea how he uses his phone when his hands are so much larger than mine as I find the screen almost too small to be effective and usable. Maybe it's just me since 1000's of people have, use, and like their smartphones.)

When I started to use my Kindle Fire I was relieved to have the perfect size screen! Don't get me wrong, I still hit the wrong keys or buttons, but it's nothing compared to using a smartphone. Instead of wanting to hurl my husband's phone out the window I now tease him with how large everything is on my Kindle Fire. This is especially fun when he's watching a YouTube video on his itty-bitty screen, I pull it up on my Fire, and then say in a wickedly sweet voice, "Look how big it is on my seven inch screen!"
Update: Since writing this my husband has purchased his own Kindle Fire and is loving it too! ;) How he got his own Kindle is quite the story, one that needs its own page as this one's already a monster!


Everything the Kindle Fire Can Do!

The Kindle Fire truly is an amazing toy!
Now that you know all about the basic features of this amazing device, let's go on to list what the Amazon Kindle Fire can do!



I ♥ My Fire!
- Christine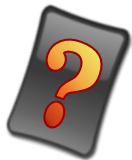 Is the Kindle Fire Right For You?

If you're not sure about the Kindle Fire being the right tablet for you, then feel free to check out other Android tablets.
A little more than half of the members of my family who own a tablet have a Kindle Fire (including my husband, mother, sister, a brother, and a few sisters-in-law). But there are others (my father, father-in-law, a brother, my brothers-in-law, and some sisters-in-law) who own other Android tablets. We only have one defector to Apple among the group. ;)
So, it's not skin off my nose if you feel the Kindle Fire isn't right for you... although I hope it is! I just want you to be happy with your purchase.