NEW 2016 Kindle Fire Announced!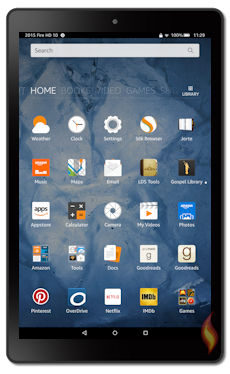 Amazon has announced their latest Kindle Fire tablet, an "All-New" HD 8"!
I've typed up a page, Kindle Fire 2016, to go over the new specs, particularly a new software feature that a lot of people are going to be excited about!
For a quick peek about this new tablet I will tell you that it has an all-new LOW PRICE! Yes, this 8" Fire is a lot cheaper than last year's model.
If you're looking for a new tablet for yourself or someone else, then be sure to check out my article or go straight to Amazon's product page.
Oh, and I personally recommend spending the extra $30 to up the amount of storage to 32GB. I wish I'd done that with my personal Fire. In the long run you'll be glad you did. :)
I ♥ My Fire!
-Rachel