How to Get Library Books and Audio Books on Your Kindle Fire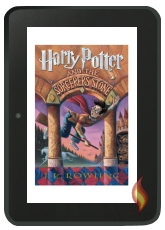 It's been awhile since I last posted and that's because I've been working for several days on not one, but TWO new tutorials! And they are worth the wait.

Did you know you can read free library books on your Kindle Fire? How about listening to free audio books on your Kindle Fire? Yep, you can!

It's actually fairly easy to do, too. All you need is a library card and online account for a library or school that offers eBooks and/or eAudio books.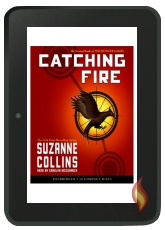 There are over 22,000 libraries and schools around the world that use the system explained in my articles, so odds are you'll have a local library with free books and audio books just waiting to be downloaded onto your Kindle Fire!

These two tutorials will guide you step-by-step through the process of accessing your local library (or school) so you can find, download, and read free books and listen to free audio books!


Hey, did you international Kindle Fire owners catch that?! These tutorials are for you too because there are libraries and schools ALL AROUND THE WORLD that offer free ebooks and audio books! There are some special notes in these articles just for you, so watch for this image of the earth.

The first picture above is of my Kindle Fire with J.K. Rowling's famous book,
Harry Potter and the Sorcerer's Stone
, which I checked out for free from my local library! I LOVE Harry Potter!
The other is
Catching Fire
, second book from the popular Hunger Games Trilogy by Suzanne Collins. I've downloaded this library audio book right onto my Kindle Fire!
(Book cover images copyright Scholastic.)
Be sure to start with the first tutorial on
Kindle Fire library books
before you go through the second tutorial on
library audio books
as there are some things you need to learn from the first.
Enjoy your free library books! -Rachel
Continue reading "How to Get Library Books and Audio Books on Your Kindle Fire"