New Kindle Fires; New Articles; New Updates!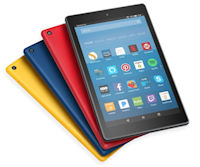 New 2017 Fire Tablets!
Recently, Amazon announced this year's All-New Kindle Fire tablets!
There are two sizes, 7" & HD 8", and Kids editions for each size. See my detailed article (the link above) to learn all about these new tablets, including color options, prices, stats, and more.
Oh, and if you buy any THREE new Fires you can save 20%! Just be sure to use the promo code "FIRE3PACK" (without quotes).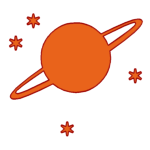 New Article!
Do you enjoy space, the moon, stars, or interested in learning more? Well you're in luck, Olga's latest article this week is a list of the Best Kindle Fire Astronomy Apps- this list is amazing!
Check out these awesome astronomy apps and enjoy the wonders of space.

Updated Articles!
I've been hard at work adding info about the newest tablets throughout the site, especially to my technical pages. I've also been updating some older out-of-date articles. Here's what's been updated thus far:
and several other minor updates here and there.
Whew! It feels great to write new content and get things cleaned up around here. More new articles and updates coming soon.

Other News
Last week I forgot to announce that my assistant, Sherie, is no longer working for me. She was my LoveMyFire Assistant for a little over two years and I am deeply appreciate of the amazing work she did in answering all of your comments, questions, and emails.
May Sherie's future be full of joy and light!
I ♥ My Fire!
-Rachel

Continue reading "New Kindle Fires; New Articles; New Updates!"