Do You have a Kindle Fire?
Want one? Just curious?
The Place to Discover and Share All About Amazon's Kindle Fire!
Hi, I'm Rachel and I (obviously) love my Kindle Fire. I'm passionate about all that this cool device can do!
Amazon's Best-Selling Product!
With the Kindle Fire being "The #1 best-selling product on Amazon"* there's a real need for a friendly, easy-to-use website about these tablets.
That need is continuing to grow with the new Kindle Fire HD Tablets too. I've been testing, updating, and adding new articles for the Kindle Fire HD 7" and the Kindle Fire HD 8.9" as fast as I can!

Stay and discover fabulous:
tricks, tips, and tutorials
the best apps, games, accessories, and free books

other resources for getting the most fun out of your Kindle Fire!


Amazon's Amazing Kindle Fire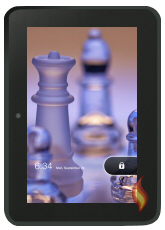 If you're a new Kindle Fire owner (or want to be one) a great place to start is my page About the Kindle Fire where I discuss (and show with snazzy photos from my own tablet) all the basic features of this amazing device.
Some of the things I go over (along with my own snippets of opinion and experience) are the size, screen, weight, response, processor, wi-fi, cloud storage, and price of the Kindle Fire.
You'll also find great details about the Fire, such as, how many background images it displays and pictures of each. Also read about everything the Kindle Fire can do!
Kindle Fire Accessories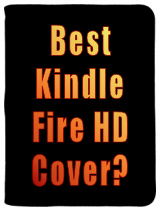 Where would an electronic device be without a few accessories? Since we can't have a new toy without adding a few extra gadgets let's take a look at all the fun gizmos there are out there.
See my Kindle Fire accessories topic for all sorts of goodies, such as:
determining the difference between covers and cases
the best Kindle Fire cover (and biggest mistake)
the best screen protector and stylus

and much more!

Kindle Fire Books

This section all about Kindle Fire Books is relatively new (I just started it the last day of February), so stay tuned for all the new articles I have planned!
To start off, I have a fabulous, step-by-step tutorial about how to find free Kindle Fire Books which you can also use to follow the Best Sellers and what's hot in your favorite genres.
You'll also find links to Amazon's fabulous book deals and other useful tips and tricks!
Coming soon is an article on how to check out free Kindle Fire books from your local library so stay tuned for that (I'll send out a Kindle Fire Alert when it's ready)!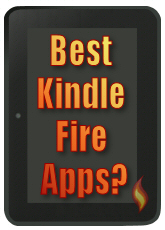 Kindle Fire Apps

One of the best things about Amazon's tablet that I really enjoy is playing with all the apps on my Kindle Fire.
There are so many apps out there and it's a ton of fun downloading, installing, and playing with all of them.
Along with sharing a ton of app resources on this site, I also go over app safety, security apps, alternative app stores, and much more!
Be sure to subscribe to my Kindle Fire Alerts for access to my exclusive list of the best android apps for improving the basic use of your Kindle Fire!

NOW updated with details for the new Kindle Fire HD!


 




Kindle Fire Games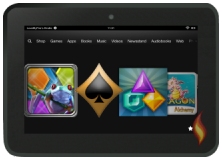 What with being a bit of a game addict, I've had a ton of fun playing Kindle Fire Games and then writing about them on my site.
Along with some useful information about free games and in-app purchases, there's a whole list of the best games to play on your Fire.
Be sure to check out these resources as you're bound to find some fun new apps you haven't yet played.
Kindle Fire Tricks & Tips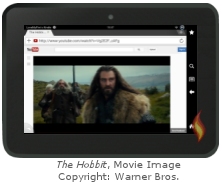 How about some fun tricks and tips for using your Kindle Fire? Like customizing the background wallpaper, side loading non-Amazon apps, and adding the Flash player to watch videos and play games.
I really enjoy figuring things out (sometimes to the point of obsession) so if you're trying to do something new, check out my tutorials which are full of photos and easy step-by-step instructions.
If you're new to using the Kindle Fire and are feeling a little overwhelmed don't worry about it. You'll easily learn all you need to know at your own pace.
How to Stay Connected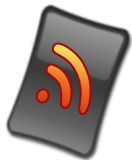 Please come back often as I'm regularly adding new pages, which are full of pictures and screenshots from my personal Kindle Fire!
Here are some of the ways to keep up on the latest, greatest, and coolest new Kindle Fire updates, giveaways, features, articles, and other resources from this site:

Sign-up for one (or more) of the above methods to keep in touch!

Join the Community!
This website is a friendly community for Kindle Fire fans to share and learn together all we can about Amazon's cool new tablet.
I have tons of ideas for additional pages and resources and am typing them up as fast as my fingers can fly, but I'd love to receive any articles, photos, stories, reviews, or other content you'd like to share.
Share Your Own Kindle Fire Story by submitting it right here on this site. Then site visitors can read, rate, and comment about it. See an example of how this works with my husband's story (that I submitted for him): The Power of Kindle Fire Imagery.

You can also share any page on this website, just see the "Share this page" option at the very bottom! Please join me as we develop this fun Kindle Fire community.
There's also an active group of fans on my Kindle Fire Facebook Page so come join the conversation, we'd love to have you with us!

I recently started a Pinterest page with tons of boards to follow! Not only will you find pins for all the useful pages on this site, but there are some fun boards (with more on their way), including boards of interactive book apps for kids (like Dr. Seuss and Little Critter)!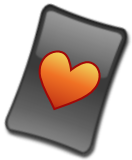 Love This Site? Please Tell Me!
If you've found my website useful please submit your testimonial (or read those of others)! I'd love to hear what you think about this site and how it has helped you.
If you have a Kindle related product or service you would like to share with me, please see my Product Promotion Guidelines.
Now go enjoy your Kindle Fire. I am!

Looking for something specific? Search this site or browse the site map for an index of all the pages on this site- there's a ton of them- which are nice and organized.
*As stated on Amazon.com