Kindle Fire Apps
Tips for Finding and Using Kindle Fire Apps on Your Tablet!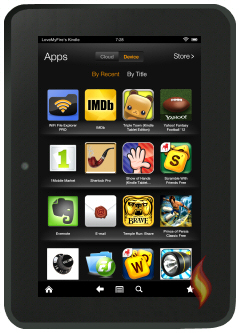 I love playing with my Kindle Fire apps, they are one of my favorite things about my tablet (other than its portable size).
I really enjoy browsing, searching, and downloading new apps. Of course the best part is testing them out by using and playing with them.

Android apps comes in a huge variety of types, including game apps, utility and tool apps, music apps, book apps, and many more; it almost seems like there's an app for everything!
This page has a ton of important information about downloading and using apps, (both paid and free) as well as security apps for you and your kids.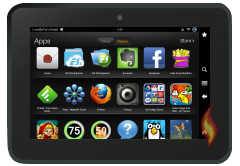 Best Apps To Improve Your Kindle Fire!

Want to know which are the best apps for improving the basic use of your tablet? These apps improve the Fire's volume, battery icon, dimmer, app organization, Wi-Fi info, and more!

Just sign up for my Kindle Fire Alerts to receive access to an exclusive list of the Best Kindle Fire Apps- they are well worth looking into.

Amazon App Store

Unfortunately, not all android apps work on the Kindle Fire, including some found in Amazon's online app store, but you can filter your browsing to only see those that are compatible with your favorite little toy.
Fortunately, if you're browsing for Amazon apps on your Kindle Fire then you'll only see those apps that do work with your tablet.
What's great is that with the Fire's rise in popularity more and more apps are being developed and added to the Amazon app store every day, so if you see an app you really want but can't have, chances are it will eventually show up.


Amazon Coins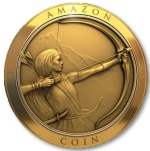 A really cool new feature of the Amazon App Store are Amazon coins.
All current Kindle Fire owners, and any new owners during the rest of 2013 will be given 500 FREE coins to spend on apps, games, or in-app purchases!*
Learn how to use your coins, buy more, and check your balance in this article all about these golden Amazon coins.


*Amazon Coins and free promotion for U.S. customers only. Coin image copyright Amazon.com.

Free App of the Day

Each day Amazon has a Free App of the Day (FAOTD) available for download from the Amazon App store. Since the release of their tablet, all apps released as the FAOTD work on the Kindle Fire.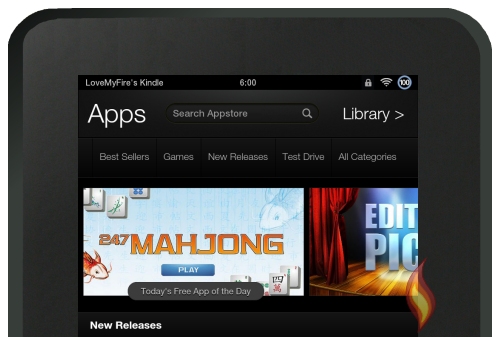 I always check Amazon's Free App of the Day, which is usually pretty early in the morning since I'm a morning person and am up early (although I won't tell you *how* early).
Since everyone has different likes, dislikes, and personal preferences, you may not be too keen on the current daily free app, but just wait 24 hours and you might strike it rich with the next new offer (well, not literally, but at least the app will be free).

FreeTime App for Kids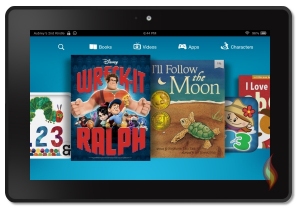 Use Amazon's Kindle FreeTime app to setup a Kindle Fire for your child(ren)! (Yes, it's free and easy to use!)

I'll show you to how to use this app, as well as the benefits and cost of subscribing to the Kindle FreeTime Unlimited service.
(Note: This app is not available on the first generation Kindle Fire which was released in 2011. See my section below on security apps for kids if you have this tablet.)
If you have older kids you might want to set up a password and block specific content instead of using Kindle FreeTime.

Kindle Fire App Safety

One of the most important ways to protect your tablet is by setting up a Kindle Fire password. Learn how to set a password to keep your tablet locked as well as a password to protect yourself from unwanted purchases, including apps, in-app purchases, and other Amazon content.

When checking out a new app to download to your tablet, here are some things to do first.
Kindle Fire Apps Check List:
Read full product description
Check file size and permissions
View screenshots and videos
Read reviews and ratings
Double check the price
Look for in-app purchases
Scan other apps by the developer

Read an app's product info before downloading an app. This is especially important to know if a game has in-app purchases which will charge you real money if used. My article About Free Kindle Game Apps goes into more detail about this.
If you're not sure about an app, another thing to check is the developer's name (under an app's title and on its product info page) and other apps they've created. If their name only says "developer" then the creator of the app hasn't created or disclosed their company name.
To see other apps from a developer, tap the recommendations tab on any app's page (to the right of reviews).
Some apps will first list other apps that customers have also bought; scroll down until you see, "Other Apps by This Developer".
This list shows any apps the developer has available in the Amazon App Store. Reviews of those apps may provide useful information about a developer's products, especially if several apps have received a high number of poor/bad reviews.
Of course, this does not mean that the current app you are viewing is bad, it is just another way to more safely research the apps your use.
Security Apps

To be extra cautious you may want to use additional precautionary measures, such as installing some of these Kindle Fire Security Apps, which include an anti-virus, permission checker, and more!

Fortunately, problems with things like viruses, malware, and spam are relatively low (almost nonexistent) right now on the Kindle Fire, but with the flood of new tablets on the market it's only a matter of time before these blood suckers start to catch up- the stupid jerks!
So it's a good idea to check into other security options for your device.


Security Apps for Kids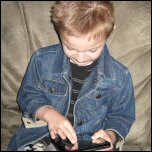 Also see my page about Kindle Fire Security for Kids to control what apps and videos they have access to.
It's safest to only download Kindle Fire apps from well known and reputable companies, stores, and sites. If you're looking for a specific app that's not available in the Amazon App Store, try the developer's website first. Sometimes you can download their apps directly from their site.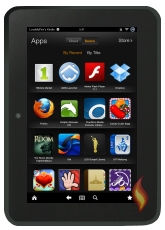 Alternative App Stores
Amazon isn't the only place you can download Kindle Fire apps, although you'll first need to learn how to side load apps on your Kindle Fire.
Then you'll need to know where the alternative app stores are so you can find some fun new apps, compare prices, and give them a whirl on your tablet.
I'll have more on all of this later so be sure to subscribe to my Kindle Fire Alerts, follow my facebook page, or use my blog's RSS feed. Until then, see my new FAQ on other app stores you can use.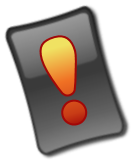 Important Note!

Unfortunately, Amazon and Google haven't learned how to play nicely together (meaning they won't share their apps with each other) so you can't directly download android apps from the Google Play Store onto your Kindle Fire, due to Amazon's tinkering of the Android operating system and Google's requirement to directly connect an approved device before you can download apps.

There *is* a difficult way to work around this problem, but you have to jump through a ton of weird shaped hoops to even try to install the app to your tablet and even then it usually won't. Even if you can get the app to install, a majority of them won't work anyway (I know, I've tried). Unless they're specifically developed as Kindle Fire apps, installing foreign, third-party apps is a risk even if they were made for Android devices.

Since it's such a major pain-in-the-hiney to do, I've personally decided to stick with the Amazon app store (for the most part) and wait for developers to publish their apps for the Kindle Fire. Most major apps are already available for the tablet, with more on their way, so my patience isn't being horribly tested- for the most part. :)
Besides, there are plenty of fabulous Kindle Fire apps to play with in the meantime.

Looking for More App Suggestions?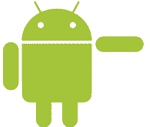 If you're an app enthusiast, then be sure to check out this excellent list of all kinds of the "Best Android Apps", from the cool website, In Love With Android!
Some of the apps can only be found in the Google Play Store, but many are available in the Amazon App Store or other third party app stores. I've found some real gems.