Kindle Fire Reset: When Your Kindle Won't Turn on, Charge, or is Stuck

FTC Disclosure: If you make a purchase via a link on this site, I may receive a small commission. There will be no added cost to you. Thank you!

Here's how to do a Kindle Fire reset to reboot your tablet when your Kindle Fire won't turn on, charge, or is stuck.
Resetting your device fixes a lot of Kindle Fire problems and is easy to do. So be sure you learn how to reset your Kindle Fire because at some point you're going to need it.
UPDATE 2021: I've just added a new article with even more tips to help. Please also see Kindle Fire Not Turning On - Fixes to Try
UPDATE 2022: If your device won't charge due to a 'Moisture Detected' warning (even if you know it's dry) please see my 'Water in Charging Port' article for help.
UPDATE 2023: I've added a new article about what to do if your Fire won't charge

The tutorial on this page is not for doing a full Kindle Fire Reset to Factory Defaults. Here we'll just be rebooting your device. However, if you need to completely reset your tablet to its original, clean state that's when you would do a factory reset.


The solution to this issue works the same for all Kindle Fire tablets. It doesn't matter which one you have, they all use a basic technique. Just follow along and I'll show you how to reset your Kindle Fire.


My Kindle Fire Won't...

When I hear (or read) these words from those who are experiencing a problem with their Kindle Fire it usually ends with something like, "turn on", "charge", or "work".
If suddenly your Kindle Fire won't work, then it's most likely locked up.
However, sometimes when it locks up you can't tell because the screen goes dark, either gray or black. It just looks like it's off when in fact your Kindle Fire is on but is stuck.
This is usually why a Kindle Fire won't turn on or charge, because it's already on but is locked up and thus won't charge or work properly.


When an electronic device "locks up" or freezes usually resetting it fixes the problem.
When this happens I compare it to a traffic jam that needs to be cleared away, which is kind of what we're doing when we turn our Kindle Fire off and back on: clearing away an internal wreck or breaking up a fight.
That's just my take on things. ;)

How to Reset the Kindle Fire

Resetting your Kindle Fire is actually really easy, just hold down the power button for at least 20 seconds.
2011 & 2012 NON-HD Kindle Fire Power Button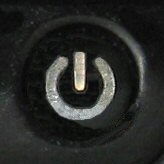 2012 Kindle Fire HD
Power Button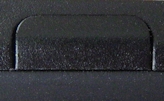 2013 & 2014 Kindle Fire HD and HDX Power Button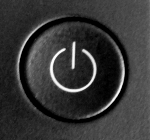 Unless the screen is black or gray, you'll know when it's off. If you can't tell, just be sure to wait a full 20 seconds.
When you're ready, hit the power button to turn it back on.


Kindle Fire Won't Turn On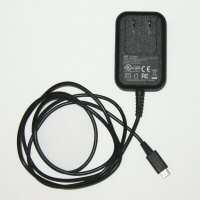 If your Kindle Fire won't turn on it's possible the battery went dead (if it was left "on" too long).
Plug in the power charger and wait about 15 minutes to make sure it gets enough charge, and then try turning it on again.
If it still won't turn on, try to reset the Kindle Fire again to be sure it's powered off.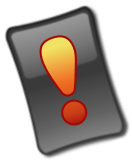 Important Note!

If your Kindle Fire won't charge it's very possible that your charger has died! Most of my original charging cables that came with my tablets have kicked the bucket.

If you have access to another charging cable, preferably from another Kindle Fire, try that to see if it works. If you have one from a phone you can try that as well.
NOTE: The charger obviously needs a Micro USB connection to fit into your Kindle Fire. HOWEVER, some cables won't work, at least some of the chargers I've tried have worked while others haven't. (TEST AT YOUR OWN RISK.)
I'm currently testing several different chargers and cords from other companies, which I'll post about later on this site.
Kindle Fire Fixed or Still Won't Work?

Hopefully resetting your tablet solves the problem, but if it doesn't you might want to consider doing a Kindle Fire reset to factory defaults.
If you're not ready for that extreme of a step, then I'd highly recommend contacting Amazon Support.

If this tip (or anything else on my site) helps solve your Kindle Fire problem please let me know by posting a comment on my Facebook page, my Google+ Page, or even send me a Tweet!
I love knowing that the articles and resources I share on this website are helpful to others.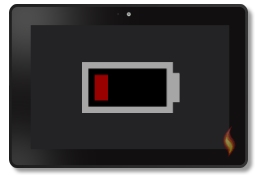 Kindle Fire Battery Saving Tips
If you're having trouble with keeping your Kindle Fire charged, you'll want to see my battery saving tips. These will help your battery power last longer, letting you more fully enjoy your tablet and less time charging.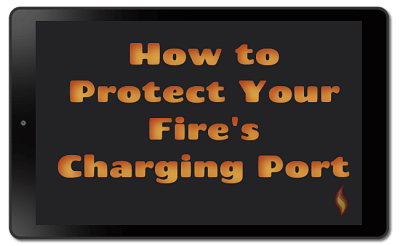 The Benefits of Using a Magnetic Charger
As with all devices, the charging port on your Fire is delicate. Read my article about How to Protect Your Charging Port and discover how using a magnetic charger can cut down on wear and tear to your device.

I ♥ My Fire!
- Christine