Kindle Fire Battery Saving Tips

FTC Disclosure: If you make a purchase via a link on this site, I may receive a small commission. There will be no added cost to you. Thank you!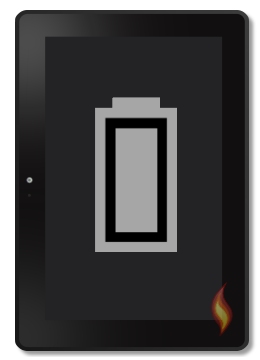 These easy battery saving tips for your Kindle Fire will help you conserve your tablet's power to give you more time to play and less time on the charger.
Like any other electronic device that lives off of battery juice, the Kindle Fire's power can drain away if you're unaware of what's eating it up, so don't miss these sweet Kindle Fire tips & tricks for getting the most out of your tablet!



Kindle Fire Battery Guzzlers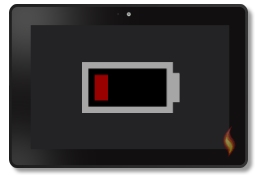 Before we get started with all my great battery saving tips for your Kindle Fire, let's go over your tablet's biggest power guzzlers:
Screen Brightness

Videos

WiFi/Internet (streaming content)

Apps
Bluetooth

The more you use, the more battery is consumed. If you use a combination of these, especially the heavy hitters, the faster your power will be drained.
Thus, when streaming a video which uses your screen, WiFi, video, and sound, you're really hitting your battery hard. Of course, there's nothing wrong with this, it's just good to be aware of what is using up your power.

Battery Saving Tip: Put Your Kindle Fire to Sleep

A simple battery saving tip for your Kindle Fire is to put it in sleep mode when not in use or when you're listening to music but don't need to see your screen.
You can also change the amount of time your tablet stays awake before it goes to sleep.
Depending on which Kindle Fire you have (if you're not sure, see my inforgraphic, "Which Kindle Fire Do You Have?") will depend on how you change the amount of inactive time before your tablet automatically goes into "sleep" mode.
Go into your settings and then:
Display -> Advanced -> Sleep
The settings can be found in different locations on older tablets...
Kindle Fire (2011): Display -> Screen Timeout
Kindle Fire (2012): Sounds & Display -> Screen Timeout

Kindle Fire (2013): Display & Sounds -> Display Sleep
(Why does Amazon change things with each tablet? *Sigh*)
I prefer to leave mine set to the default five minutes, but if you really want to save battery power, try one minute:

Battery Saving Tip: Turn Down Brightness

A simple way to help conserve the battery power on your Kindle Fire is to turn down the brightness when you don't need it set to full blast! :)
Just slide down from the top of the screen to access the quick menu settings, then slide down a second time to expand them.
The "Brightness" meter is right at the top (as shown) - just slide down the level of brightness to a degree that still meets your eyeballs' needs but helps save some juice on your device.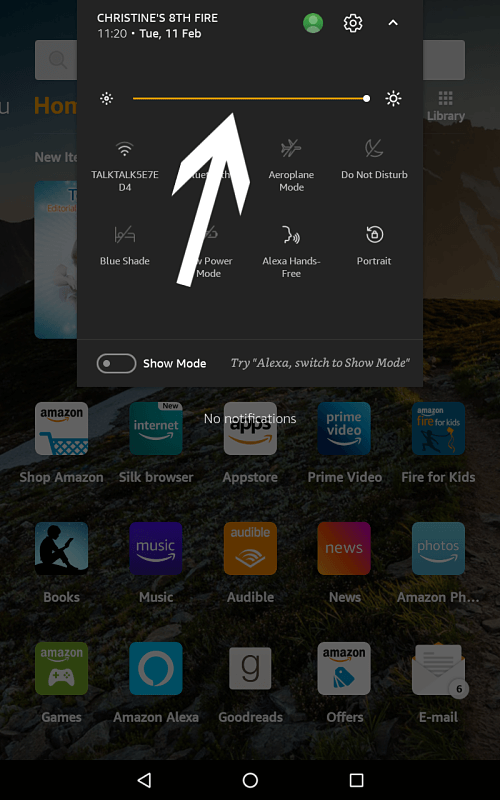 Of course, you can use the auto-brightness feature, if your Kindle Fire has it (some versions don't), but if you're like me, I prefer to have complete control over the brightness of my Kindle Fire screen.


Battery Saving Tip: Turn Off Wi-Fi

A really great Kindle Fire battery-saving tip is to turn off WiFi (or your Mobile connection if you have the Kindle Fire with 4G) when you're not using it. If you're also like me and constantly using WiFi here and there, you may not want to turn it off.
However, if you won't be using your tablet for awhile, or will be using it for non-Internet needs for a period of time, then it's worth taking a little time to turn off your WiFi to conserve battery power.
Just go to your wireless settings and turn WiFi off.



When you need to connect, just turn it back on! It's simple, but WiFi can be a big power guzzler, especially if you have a lot of running apps that are regularly hitting up your Internet.
It's also good to turn off Bluetooth if you're not using it.

Next, I'll show you how you to check for those nasty battery thieves: running apps.


Battery Saving Tip: Exit Out of Apps
If you're playing a game or using a heavy app, it will continue to drain your battery if it's left running, even when your Kindle Fire screen goes to sleep.
I've noticed that if I'm playing a game, get interrupted, leave my Kindle Fire, it goes to sleep, and a long time later I come back, my battery will really be drained! It's as if you were continually playing but instead of the joy of beating another level, your battery will have dropped several notches.
I've also noticed the same issue when my daughter is playing a game in the Amazon Kids+ app. If she stops playing and its left running for a long time, the battery will be drained, even to the point of killing it until I charge it again.
So be sure to exit an app if you're interrupted and going to be away from your device for awhile, or your child stops playing and leaves it running. Your percentage of remaining power will thank you! :)


Battery Saving Tip: Uninstall Battery Sucking Apps

If you have apps that you don't use anymore that are always running in the background, then it's time to uninstall them if you want to save your Kindle Fire battery life- it'll last longer this way!
Now, you won't be able to uninstall apps that come pre-installed with your Kindle Fire. That's just the way it is, sorry!
Fortunately, any apps you've personally downloaded and installed can be deleted. You can even delete them right there in the Application Settings, just tap the app to view it, then hit the "Uninstall" button and confirm your choice by hitting "OK".


Violà, the app will uninstall and then it's gone!
It'll no longer be running and sucking your Kindle Fire battery!

Or, if you're no longer in the app settings, just find the app icon on your device (in the carousel or on the apps page) and tap and hold down on the icon. A menu with options will pop up, tap "Remove from device" to uninstall an app. Again, tap "OK" to confirm your decision.


Battery Saving Tip: Turn off Notification Settings

Some apps have internal settings that let you turn off notifications or other "features" that automatically check things for you, which means they keep running in the background.
This will vary in each app, so feel free to take some time to check your favorite apps for any such settings.
Also, Kindle Fires released since 2012 have some settings for turning off individual app notifications. Let me show you how.
Go to your tablet's settings, then follow the instructions for your specific device:

Kindle Fire (2012): Applications -> Notification Settings -> Tap the "Off" button for any app.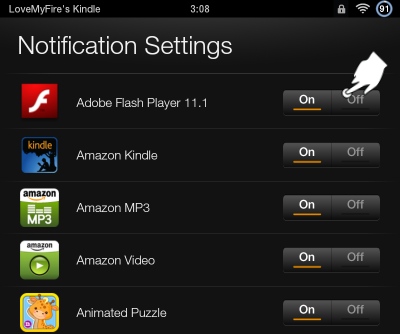 Kindle Fire (2013): Notifications & Quiet Time -> Tap an app -> Tap "Off" for those notifications you don't want to receive.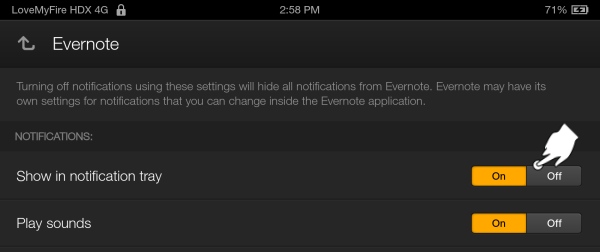 Battery Saving Tip: Reboot Your Kindle Fire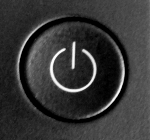 This is such a simple trick, but rebooting (turning it off and back on) your Kindle Fire can help clear up any junk on your Kindle Fire (like running apps and open data) that may be using up some of your battery power.
Turning your Kindle Fire on and off will refresh things but lets you have your tablet ready to go when you want to use it.
You don't need to constantly do this, but if you find things are running slow or it's been a few days since you powered it off, it's a good battery saving tip to do.
If your tablet gets locked up (won't work, boot, or charge) see my reboot tutorial for help.


Battery Saving Tips: When Connected to Your TV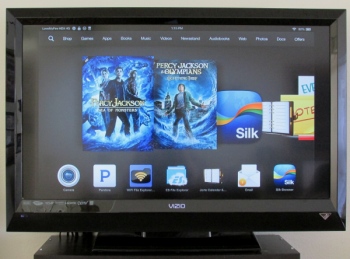 Here are some great battery saving tips for your Kindle Fire when it's hooked up to your TV, either directly connected with an HDMI cord or when mirrored wirelessly (depending on which tablet you have).
How to save your Kindle Fire's battery:

Turn down the brightness
Turn down the volume

Lowering either the brightness or volume won't affect your television's output, but it will help save your Kindle Fire's battery life!


Thanks to Ken Evoy, owner of SiteSell.com, and fellow Kindle Fire fan who shared this little tip with me! Yep, I hadn't even thought of this sweet battery saving idea until he pointed it out. Thanks, Ken! Learn about SiteSell/SiteBuildIt (SBI) in my journey of creating this fun website.


Battery Saving Tip: Charge While Using It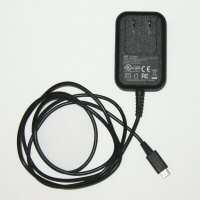 Did you know you can use your Kindle Fire WHILE it's plugged in and charging? Yes, you can! Of course, it won't charge as fast as when it's not in use, but you can definitely use your tablet while charging it.
This is really handy when your battery power is low and you still want to play on your device.
However, if you're doing any big-battery-sucking activities, like streaming a video, you'll still use more power than you charge so be sure you have enough power before starting, you don't want to run out of juice before you're done.


Long-Term Battery Saving Tips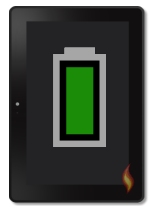 If you won't be using your Kindle Fire for a long period of time, let's say a day or two, then it's a good idea to turn it off. Unfortunately, your battery will slowly drain away until it's eventually dead, especially if you don't charge it for several days.
There are two ways around this:
Turn off your Kindle Fire to conserve battery power
Keep your Kindle Fire plugged in when not in use*
*I'm not sure if Amazon approves this method or not, but it's what I usually do. Sometimes I do the first, but usually the second.
As long as your charging cables are plugged into a power surge protector I think you'll be fine, however, I can't be held responsible for any damage your electronic may sustain if you try this. (See my Terms of Use for details.)


A great way to keep your Fire permanently charged is to use Amazon's Show Mode Charging Dock.
It's a stand, case and magnetic charger all in one! 
Find out more...

What Kindle Fire Battery Saving Tips Do You Have?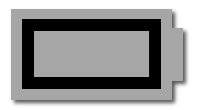 If you know of a tip for saving your Kindle's battery, I'd love to hear about it and I'm sure others would too! Please post your ideas in the comments section below or contact me.
Did any of these tips help you? If so, I would like to hear about that too. :)
Are you ready for some more fabulous Kindle Fire tips & tricks? Of course you are!
And don't miss my article about some simple ways you can speed up your Fire tablet if it's running slow.


Hand Illustrations provided by GestureWorks® (www.gestureworks.com). Aren't they perfect?