Can You Replace Your Fire's Battery or Charging Port?

Can You Change the Battery or Charging Port on your Fire Tablet?
This is a question I have received several times recently, because the Fire's charging port or battery is sometimes the first thing to malfunction when the tablet seems fine in every other way.  
Unfortunately, there's not an easy way to replace a battery in a Fire. These tablets are not like a remote control or child's electronic toy where you can remove a screw, take out the battery, and put in a new one. Amazon just doesn't provide easy access to the battery compartment.  

FTC Disclosure: If you make a purchase via a link on this site, I may receive a small commission. There will be no added cost to you. Thank you!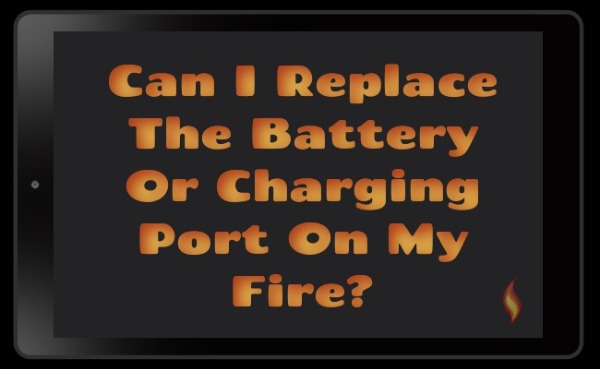 If your device is simply unusable and you have nothing left to lose, you could take a look on YouTube. You'll find lots of instructional videos where people have bought new batteries for their devices and show you how to fit them.
I haven't attempted this myself as repairing hardware is not my forte (and that's putting it mildly!). 
It's also important to realize that carrying out repairs like this can void your warranty. Although - like I said - it can be worth a try if your only alternative is to toss your device!
Other Options
First, I would recommend contacting Amazon Support directly to see what they can do. It's possible they have some fixes or solutions that might work.  
Second, perhaps a mobile device repair business might be able to fix your battery or charging port.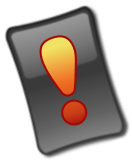 Important Note!

ANYONE opening up your tablet to access the electronic insides it will void any warranty still on the device - even a mobile device repair business. So do this at your own risk! 
Fire Friend Bruce - a visitor to this site - recently told me that he's taken his Fire to have the battery replaced, with great success.
He said:
"A company called UbreakiFix replaced my dead battery in my HDX 8.9 kindle, 4th generation.  Great job and now it works again.  They have locations in Montage near Scranton Pa and Wilkes-Barre."
After receiving this message I researched the company and found that they have rebranded and are now known as uBreakiFix® by Asurion, with multiple locations across the US. 
Here's the link if you want to check them out - but please note that I am not affiliated with them in any way, nor - as I have never used them - do I recommend them personally.
A final thing to consider is investing in the Show Mode Charging Dock  (if it's compatible with your Fire). I have now heard from 2 visitors to this site who found that the Dock managed to resurrect their tablets from the 'dead'.

Using the dock is also a great way to protect the fragile charging port from damage - I use one myself, as I find the wire-free, magnetic method of charging my Fire so much easier!
For future reference...
Although it won't help in the short term with your damaged device, you might want to take a look at my article about magnetic chargers.
The charging port is the weak spot in pretty much any device. I find that a magnetic charger really helps protect it from damage and prolong the life of the device.
Please do let me know if you've had any success with getting either the battery or charging port repaired on your device.

You can also leave a comment on my Facebook page. Thanks!
I ♥ My Fire!

- Christine