Kindle Fire Rotating Wallpaper App

FTC Disclosure: If you make a purchase via a link on this site, I may receive a small commission. There will be no added cost to you. Thank you!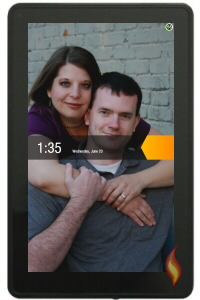 This rotating wallpaper app works on the original Kindle Fire (first generation tablet) so you can use your own pictures in place of the default background photos.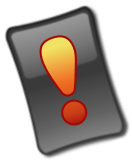 Important Note!

The rotating wallpaper app used in this tutorial only works on the ORIGINAL KINDLE FIRE. Unfortunately, Amazon tightened down the operating system on all tablets released since 2012. Thus this app DOES NOT WORK on the newer devices. :'(
However, I found some fun apps to make your Kindle Fire look and act like an android/smart phone which lets you add your own customized wallpaper background.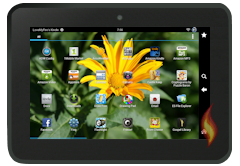 So see this article instead:

Make Your Kindle Fire an Android Tablet with Wallpaper

A Four Step Process

To download, install, and use the rotating wallpaper app with your own pictures on your Kindle Fire you will need to do the following:
Side Load the Rotating Wallpaper App (this page!)

Resize Images to Fit Your Kindle Fire (this step not required)


It may seem like a lot of steps, but it's not hard and will allow you to use your own pictures as your Kindle Fire background, so it's worth doing if this kind of customization is important to you.
If you haven't yet done step number 1: Side Load 1Mobile Market App go and do that now and then come back to this snazzy page.

Side Load the Rotating Wallpaper App

Once you have the 1Mobile app on your Kindle Fire open it up.
Tap the search icon at the top right:


Type "rotating wallpaper" and then tap the orange "Search" button on the keyboard:

You should see the results screen with the Rotating Wallpaper app listed first or second.
Tap the green download arrow to the right of it:

Now the app will download to your Kindle Fire. When it's done it should ask you if you accept the permissions and if so, you can install it.
It's Safe!

After side loading and installing the Rotating Wallpaper app, my virus scanning app scanned and checked the app. It then notified me that it was safe.
(So unless the scanner didn't do its job properly, it looks like this app, at the time I tested it, is safe to use.)

See my page about Kindle Fire Safety Apps for more info on keeping your tablet secure.
Resize and Add Your Own Wallpaper Pictures!

Now that you have the rotating wallpaper app on your Kindle Fire you're ready for the next two tutorials:

Once you've done that you will be able to see your own pictures (like mine to the right) instead of the regular Kindle Fire backgrounds!


Hand Illustrations provided by GestureWorks® (www.gestureworks.com). Aren't they perfect?