How would you like to connect your Kindle Fire to your TV? If you have a first generation Kindle Fire HD, then you can! (If you have a new HD/HDX see the important note below.)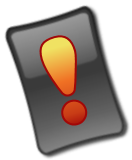 Important Note!

To be able to hook your Kindle Fire up to an HDTV, your tablet needs to either have the necessary HDMI port, Miracast, or Second Screen capability. Unfortunately, the first and second generation Kindle Fires don't have either of these abilities.
This tutorial is specifically for the First Generation Kindle Fire HD (2012)!
I've recently typed up a new tutorial on how to use an accessory to mirror your Kindle Fire screen to an HDTV which can be done with the new Kindle Fire HDX tablets (released in 2013).
For those of you with the Second Generation HD I have a note in my new tutorial that explains how you can do this with Second Screen and what is required to do so.
(If you don't know which tablet you have, see my infographic showing how you can know.)

There are several benefits for being able to connect your device to your TV. Here are a few of the ones I've enjoyed using:
So the first thing you need is access to an HDTV. Got it? Good!