Is Your Fire Using Too Much Data?
If you feel your Amazon Fire is using too much data or slowing down your internet, then this article looks at one feature that may be causing the problem... and how to fix it!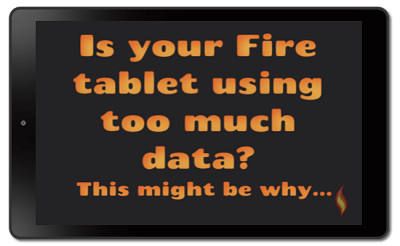 FTC Disclosure: If you make a purchase via a link on this site, I may receive a small commission. There will be no added cost to you. Thank you!

Did you know that there's a 'hidden' feature on your Fire that downloads content for you, even when you haven't asked for it?
Well that feature is called 'On Deck' . Whilst it's helpful for some users, for others it can be a nuisance... particularly those on a limited data plan. 
What is 'On Deck'?
On Deck is a feature that automatically downloads TV shows and popular movies to your tablet. The idea  is that you will always have something to watch if you are stuck somewhere without wifi (on a flight, for example). 
The content you receive tends to be whatever Amazon thinks you might be interested in.
Sometimes, though, it seems more random and based on whatever shows Amazon is trying to promote at the time!
The shows and movies are refreshed from time to time, keeping you up to date with what's popular.

The downloads usually happen in 'shadow mode' overnight and the content is either stored on your device or on your SD card, depending on how you've adjusted your storage settings. 
It will only use storage that's readily available and if your local storage is running low, Amazon will remove any On Deck content to free up more space. It will also remove any previously downloaded 'On Deck' content that's been on your device for some time.
On Deck is totally independent of any content you choose to download yourself. So if you want to download a full movie, for example, anything downloaded by On Deck will automatically be cleared to make room.
NOTE: On Deck won't download new content if you have 20 or more Prime videos already downloaded.
How to Turn off On Deck
Personally, I find On Deck a little pointless. If I'm going to be somewhere without wifi, I prefer to download whatever movies, books or shows I want before I leave. 
I'd much rather choose my own entertainment for those wifi-free moments than have Amazon choose it for me!
For that reason, I switched On Deck off almost as soon as I bought my tablet.
But running out of data is a more pressing reason to turn off this feature. The only problem is that most people don't even realize it's running on their tablet! 
And it's not exactly easy to find where to turn it off - hence this quick tutorial 
Here's what you need to do:
1. Open your settings and tap 'Apps and Notifications'.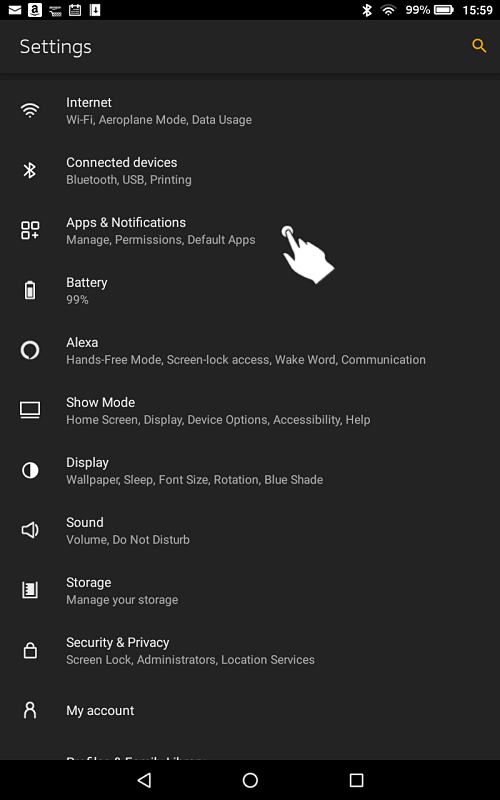 2. Tap to open the Amazon App Settings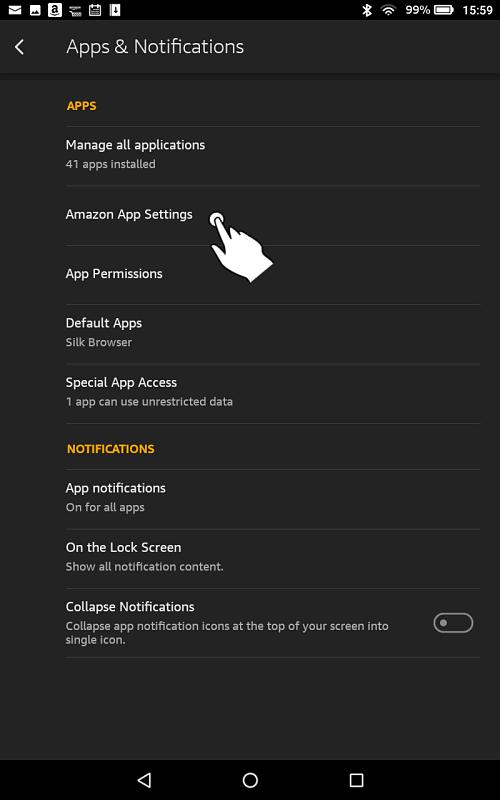 3. Tap to open the Prime Video settings.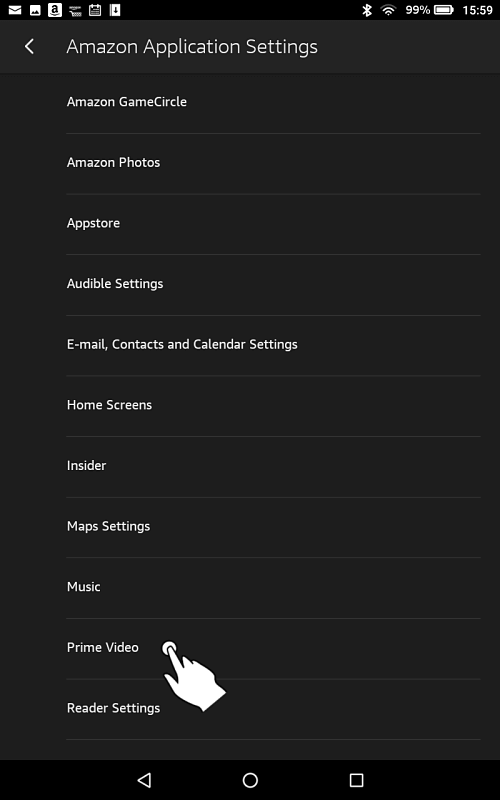 4. Tap Stream and Download.
5. Adjust the slider next to 'On Deck' until it's grayed out. You've now turned the feature off.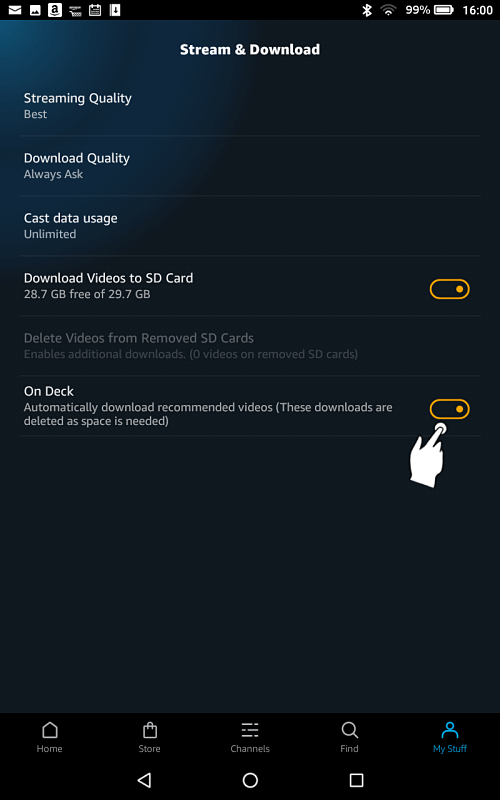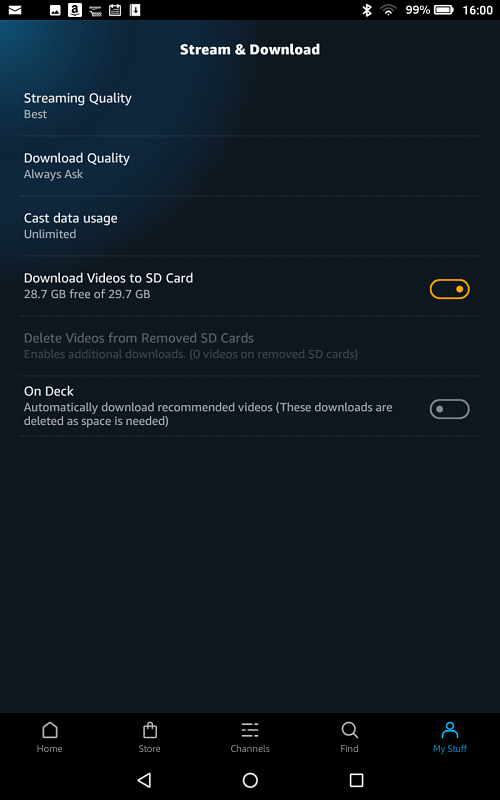 I hope you found this information helpful and you see a big cut in your data usage as a result!
You may also want to learn how to prevent your apps from automatically updating - something else that can cause you to unexpectedly use too much data.  Please visit  How to Update Apps on Kindle Fire for details.

See my solutions to other Kindle Fire problems or any of my fabulous tips & tricks. 
I ♥ My Fire!

- Christine