The Secret of Arcanesium
by Rachel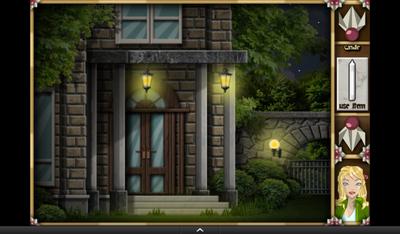 Outside the House
I love Kindle Fire Detective Games so when I saw The Secret of Arcanesium I bought it. I'm always excited to test my skills in a mystery game, especially on my Kindle Fire.

Thus, when I first when I opened up this game (which took a while to load on my tablet) I was disappointed with it. I felt the graphics, music, and layout of the game were really cheesy and poor quality, but I went ahead and started playing it (after muting the extremely annoying music and sound effects).


After a bit of time I did come to enjoy the detective aspect and some of the puzzles, enough so that I played the entire game. A few puzzles were tough, and two or three things had development issues so they didn't work right (the candle never would light the green lantern), but I was able to complete the game.

However, I still feel that the quality of this game is quite poor, and only merits three stars (flames) because it did keep me entertained and I played it to the end.

Have you played The Secret of Arcanesium on your Kindle Fire? What did you think of this game? How many flames would you give it and why?

See more Kindle Fire Detective Games or submit your favorites!