Kindle Fire Warranty

Updated: June 05, 2023
FTC Disclosure: If you make a purchase via a link on this site, I may receive a small commission. There will be no added cost to you. Thank you!

Protect your tablet with a Kindle Fire warranty!
This extra Kindle Fire accessory is perfect for new Kindle Fire owners, especially those with children as this warranty comes with accident protection.

2 Year Kindle Fire Warranty

For some reason I didn't know Amazon had Kindle Fire warranty until I'd had my first Kindle Fire for about a year!
It makes sense, most electronics and other major purchases have them.

For your Kindle Fire to qualify for this warranty, it needs to have shipped within the last 30 days or be a new purchase in your Amazon Shopping Cart.

Kindle Fire Warranty + Accident Protection

Although I've never been a big fan of protection plans, there's something super special about this Kindle Fire warranty and that's the accident protection coverage.
The manufacturer's warranty is only for mechanical or electrical problems, so if you drop your precious toy and it breaks, you're out of luck.
However, with the amazing accident protection plan that comes with this two year warranty you get so much more!

2 Year Kindle Fire Warranty Covers Your Tablet From:
accidental drops that may cause cracked screens, broken cases, or other malfunctions
spills and other liquid disasters
battery problems

speaker/audio failure
other mechanical and electrical issues

WOW! How awesome is that?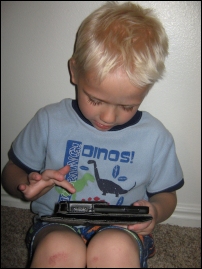 Kindle Fire + Children = Accidents
If you have children, grandchildren, or butterfingers then the accidental protection alone is worth getting a Kindle Fire warranty!
Not only is this protection plan a life saver for those of us who are accident prone and/or have children, but you can make up to three claims with this warranty.
There's also FREE EXPRESS SHIPPING (both directions), no deductibles or hidden fees, and the protection begins as soon as your Kindle Fire is shipped.
Sweet!



Some of the great things about this warranty is that you can cancel anytime and if you do so within the first 90 days you get a FULL REFUND! After 90 days you can still get a partial refund if you've not made any claims.
Also, if you sell or give your Kindle Fire to someone else the warranty transfers with it - for free!

Need Protection? Get the Warranty!

If your device qualifies for a warranty and you want this wonderful extra protection then here are the Kindle Fire Warranties for each tablet at Amazon:

So don't miss out on this amazing deal!
You only have 30 days from when your tablet was shipped for it to qualify for this warranty.
After that, if you (or someone else gets their little hands on your special electronic): drop it in the tub, toilet or other watering hole; crack the screen; or break it beyond use then you're out of luck.

I wish I'd had this warranty with my original Kindle Fire, especially when I scratched my screen. Yes, the glass CAN be scratched, just see my poor Kindle Fire screen for proof. :'(


After buying a Kindle Fire warranty (or not if you don't qualify) be sure to see all my other cool Kindle Fire accessories, like the Best Screen Protector!
I ♥ My Fire!
- Christine