How to Clear the Print Queue

How to Clear the Print Queue on Your Amazon Fire
A short tutorial to fix an annoying problem!
FTC Disclosure: If you make a purchase via a link on this site, I may receive a small commission. There will be no added cost to you. Thank you!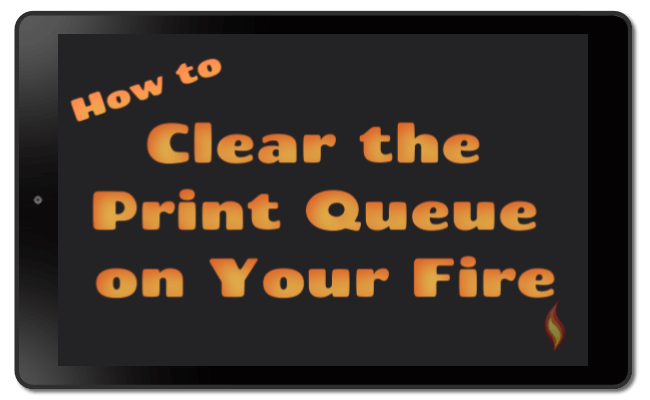 Need to learn how to clear the print queue on your Amazon Fire? 
This step by step tutorial will show you how to do it quickly and easily, so you'll be printing again in no time!
It can be really frustrating when you urgently need to print something from your Fire, but the previous print jobs are stuck there and making it impossible!
If you're anything like me, you'll probably discover this when you're just about to head out the door, but suddenly remember you need to print tickets for the important event you're going to!
Well never fear, help is here! I'll show you how to find the elusive option to completely clear all print jobs from your device.
A Tutorial to Clear the Print Queue on Your Amazon Fire

First, go to the settings and select 'Applications'.
Next, tap 'Manage All Applications'.
At the top you will see a drop down bar that says 'Third Party Applications'.
Tap that, then select 'All applications' from the options that drop down.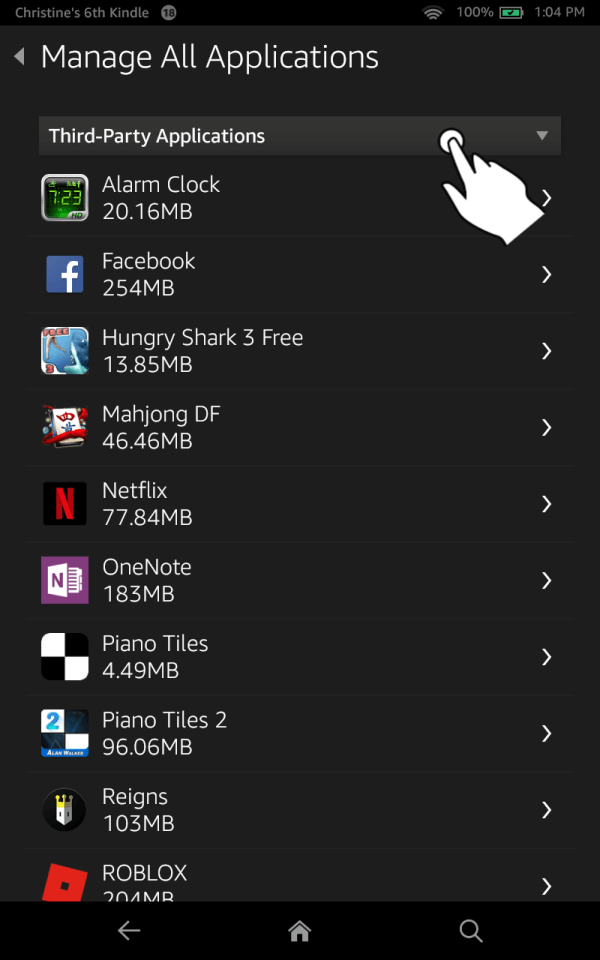 Scroll all the way down to 'Print Spooler' and select it.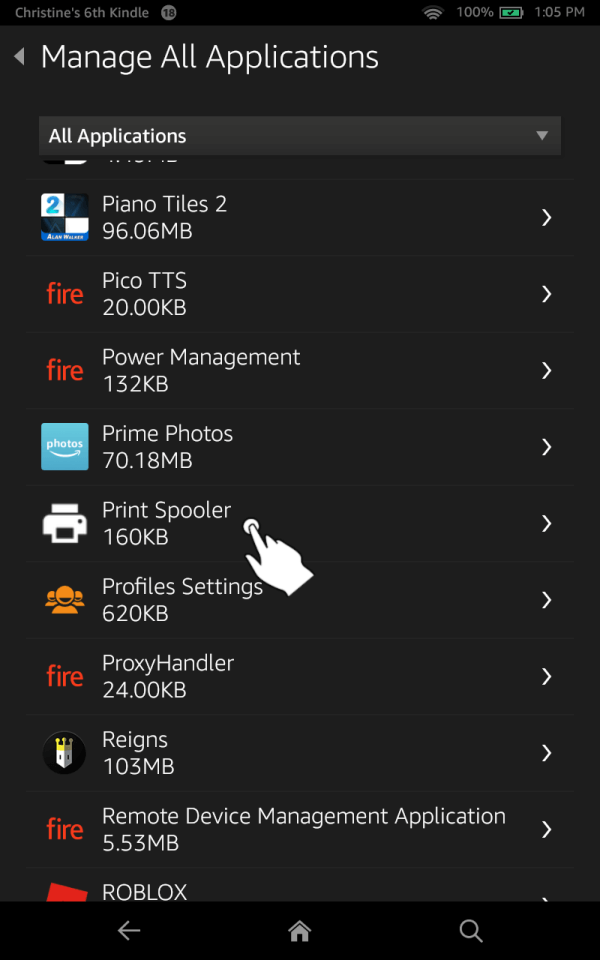 Finally, press 'Clear Data'.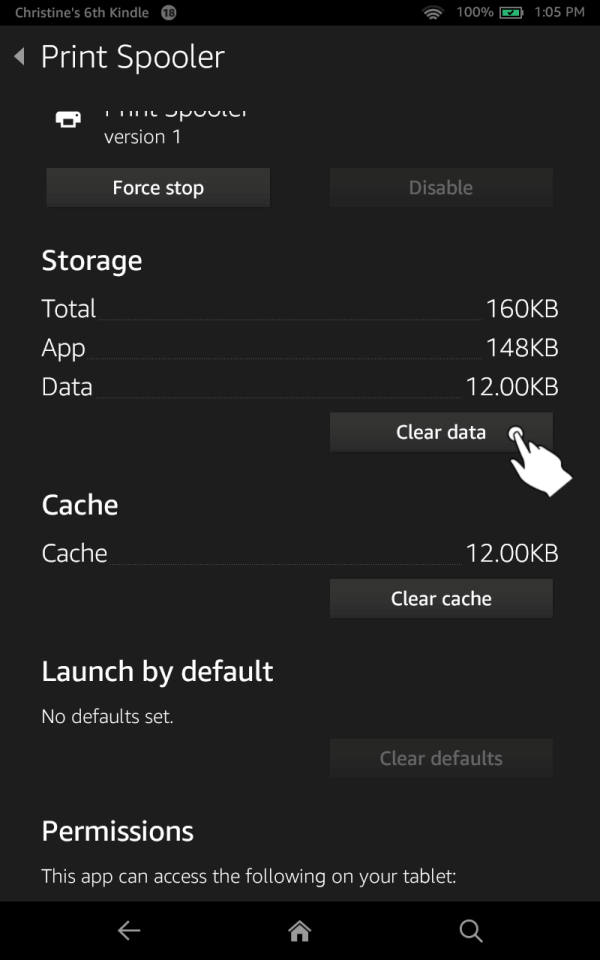 And that's it - your printer should be good to go and all's well with the world!
If you found this tutorial helpful, please let me know or browse through my other Kindle tricks and tips.
You can also leave a comment on my Facebook page. Thanks!
I ♥ My Fire!

- Christine


Hand Illustrations provided by GestureWorks® (www.gestureworks.com). Aren't they perfect?